When I was young I dreamed that someday soon I would become stable and rich and respected as....something....a musician or a writer or something that I couldn't put into words. I dreamed of having a partner who was essentially way better than I was at the time. I dreamed of being free to do whatever I wanted whenever I wanted.
I found a good partner, couldn't keep her. People liked my music, I couldn't focus on it. I was paid decently for an easy job, I took it for granted. I left it all behind for freedom and I wasted that freedom.
How many stories can we find of people who win the lottery and waste it and end up back where they were? The fact is, you haven't achieved your dreams because you are not ready for them yet...
...and that's ok!
Enjoy the process. You only live once, or at the very least you only live THIS life once, there is no reason we shouldn't try to enjoy every moment of it.
Still....we want to get to a place of excitement and success as soon as possible right? So how do we get there? We realize that we are already there. We focus on our success and we don't dwell on our failure except when it motivates us to put more energy into our passions.
You are still alive. You've made it this far. You must have accomplished something, even if it was just reading a book or travelling to another country or graduating elementary school or finishing a day of work.
I still don't have an album after talking about it for ten years. I used to beat myself up about it but now I realize, I have enough songs to make two albums and my skill is 3x better than a few years ago. When I'm finally ready it's going to be awesome!
I don't have that book written either. But now that it's half finished, I have outlines for 3 other books, all of which are so awesome, I can't believe I wrote them.
I don't have nearly as much wealth as I hoped to have at this age and I'm still not entirely sure what's next. But I'm 100x more positive and therefore more capable of making it happen. I'm more independent than ever and I can find the deeper meaning behind things which allows me to see every day as meaningful.
I'm not ready for freedom. I know that. I'm getting ready, but I'm not ready yet. I'll be there some day. That's ok!
Two days ago I wrote a post that went trending. $100 payout on paper and 4th or 5th on the trending page. It felt good but it was challenging! I didn't know how to react to it! I couldn't focus. I kept getting too excited to push the refresh button every few minutes to see another $1 or $0.20 and wondering how high it would go. I kept checking for replies, eager to engage. I forgot other things I had to do. I was a bit manic for a few hours. I kept wondering if Justin Sun would read it because it was a post addressed to him. Would I actually make a difference to the future of the platform!? Would I actually be able to reach someone who made big decisions?
The way I felt made it clear to me that up until now, I have not been emotionally or mentally ready for success. I wouldn't deserve it if I got it because I wouldn't appreciate it enough and wouldn't make the most of it. That is changing now.
I was not used to being popular and getting lots of attention. But I am getting used to it. Just another two or three successful posts like that and I think I'd have a handle on it, being responsive and happy and thankful without freaking out and getting mood swings over it.
I would love to post 3-5x a week and get a payout of over $20 every post, with 20 meaningful comments on every post. The thing is, the more my attitude is one that can handle it, the more likely I will achieve that level of success quickly. The more I think it's impossible the further it will become and the more I grab at it the further it will become.
In fact, I was extremely successful in the summer of 2017 after about 3 months on the platform. I had support from 3 whales. I remember a payout over $200 and a few around $50 or $60. I lost that support when I got upset about some of the changes that came in HF19 and reward pool raping. My attitude started chasing people away. I was probably right about my criticisms but my negative attitude was one that couldn't allow me to succeed as someone who wants to bring positivity to others. If my dream was to be successful in a complainy kind of way, perhaps I would have been ready for success, but that is not me!
I need to constantly be becoming more of who I believe I am meant to be.
Another example:
A few days ago I saw a classmate from university on YouTube by chance. She wasn't just on YouTube, she was being interviewed by someone so famous that many of you probably recognize the name. "Huh!?!?!?" I sprung up out of my chair. "I used to sit next to her in class!"
I couldn't believe it. But why shouldn't I believe it? She's still just a normal person and the famous guy interviewing her is still just a normal person and I'm a normal person and we are all just normal people living our lives. Why shouldn't she get a few million views? If I have something to offer why shouldn't I?
I am in the process of giving up the idea that success is somehow strange or foreign. That means not making it such a big deal when it comes or when it doesn't and just focusing on the quality of my work and my ability to share it in a way that reaches people. I shouldn't think it's weird when me or the people I know have massive successes. There is no reason I shouldn't know people who are well known and respected or be respected or successful myself. It's really just about What I put into it and I am putting a lot into it.
One way to make myself someone who can handle success is constantly getting out of my comfort zone. I experiment with a high level of enthusiasm and something is bound to connect. Two days ago I made $100 on a post, there is no reason I can't today. And if I don't for another year or two, no big deal. Yesterday I saw my friend get millions of views, tomorrow it could be me. Or maybe not. All I can do is keep the right attitude and keep trying new things, and most importantly enjoy the ride. That is how I am becoming ready for my dreams :-D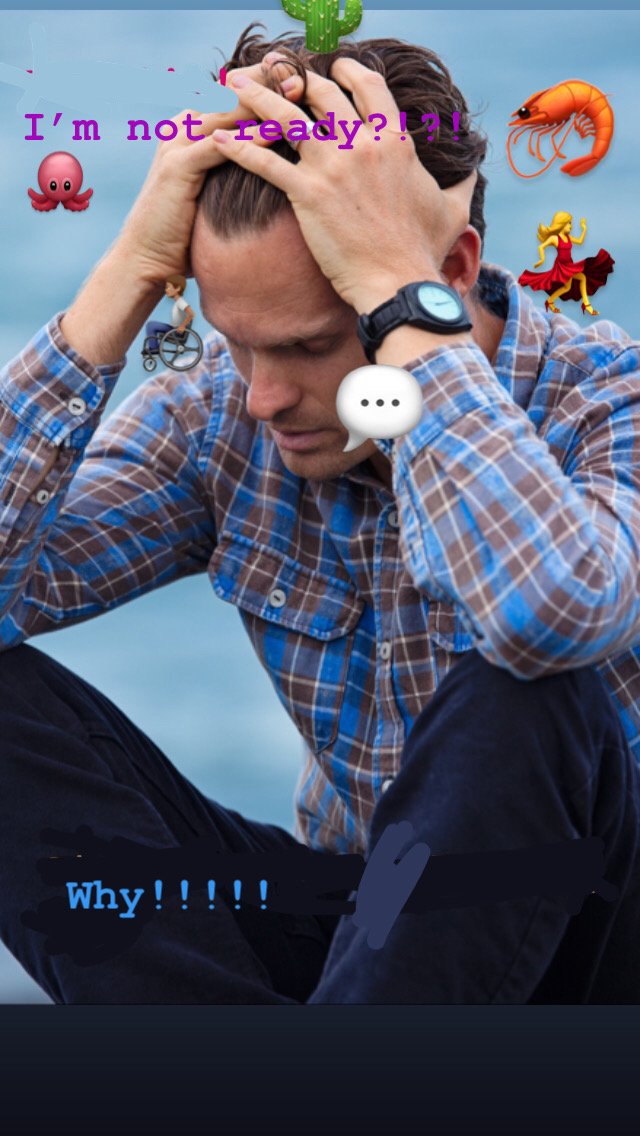 Stories! Songs! Podcasts! I+Everyrhing