I have never posted about my day-to-day repetitive any other day and I hope steemians will love it, so here's a nippy article that plunges deep into extra element and also a killing of @anomadsoul Just A Normal Day Contest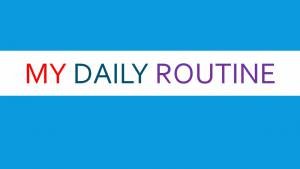 Image source
This article elaborates how I maneuver from Monday to Friday...
First 30-45 minutes
Awaken amid 7-8.30
Shower up
Hydrate my body system with a litre of H2O
Concoct sustenance for the diurnal - spice/douse flesh, chop vegetables, formulate rice for the bio-gas cooker
Ruminate/Appreciate quarter an hour
Assessment of errands for the daytime [to-do list is made the nightfall afore
9:45 – 12(Noon)
Examine my cardiovascular exercise for the diurnal
Hit the fitness center this is the initial stint I soupçon my Redmi 6
Physical education building - spring, heat up, boost, track (1.5 hours)
Tread home via the hood
Bath & rinse
Past Mid-Day – 1500HRS
Atlas out punter grind for the diurnal
Knob all purchaser slog
1500HRS – 2100HRS
Toil on all subjective missions.
Business Management Masters Session
Steemit
Content creation/Blockchain Research/analysis
Learning innovative expertise
Appraising aims
2100HRS – 2200/2300HRS
Entire technolife is rancid
Dainty dusting all over the place in my studio apartment
Constructing a to-do list list of errands for the subsequent day
Ponder/Appreciativeness
Perambulating.
Swab up
Bedtime
This is my daily timetable. It's taken me reasonably some stretch to baton with it.
I'll take a few pauses in in the middle of when I pace away from my bureau.
Not using my handset when I first awaken and before bedtime is a major key. It benefits me remain concentrated and averts unexploited stint.
I invite my friends @elsiekjay, @murathe, @jaraumoses, @steamboy, @ecoinstant & @hustlehacker to participate in this Contest. It has a feel-good sensation while tackling your daily routine scheme as a blog.



Image source
Till tomorrow
Trilston 💲