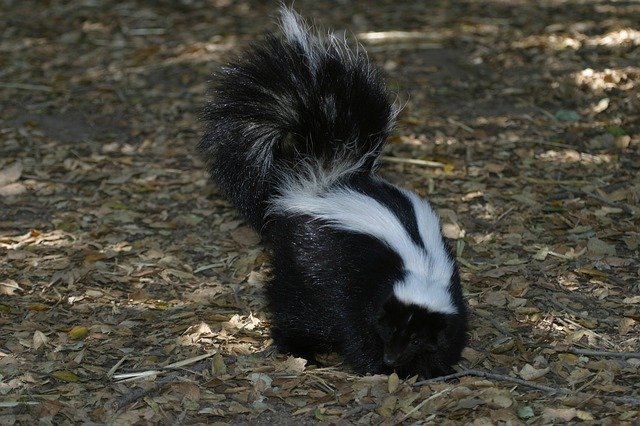 I need some help!
All of a sudden the nasty smell of skunk overtook our home a couple hours ago. We had a fan in the window and he spray right outside the window. The smell is overpowering!!
It's bad enough that we have to deal with this, but tomorrow we will have a house full of 10 year old girls as we host a sleepover. Can just hear them complaining all night long about the smell.
This isn't like any of the previous times when a skunk sprays outside and it smells a little for a little while and then goes away. This is more along the lines of when the dog got sprayed last year and I made the mistake of bringing him straight inside to wash him in the bathroom. The house smelled for weeks, but it wasn't even this bad. This was a direct hit into the window and fan blew it all over the house.
So we have tried Lysol, have a candle going, and opening up the windows again with fans but that oily spray clearly got into the house due to the fan. Any ideas on how to neutralize the smell or the best way to reduce it at least?
Using the #homesteading tag because I'm hoping maybe someone in that group might have some ideas for me.