Life is the name to adapt to any situation.In fact, happiness is both a life of misery.Life will sometimes give you the feeling of happiness and sometimes you will experience many adversities, all of which are a part of life.Those who actually deal with these situations are the ones who survive the long run.
---
Every man really wants to beautify his life and live it beautifully.Everyone wants to beautify life, but to live a beautiful life there are many sacrifices to accept and many things to change so life will be beautiful.For example, if you want to make your life better, then the first thing you must do is decide on the right destination and think what you need to do to reach your goals and move forward according to your thinking, until you reach your destination. SomeoneThe smart thing to do is to reply without comment, you can reply to everyone's comment by your work, as you reach your destination.
---
Reaching the right goals in life, but not so straightforward, you have to work hard and adjust yourself to any situation and you have to work with a lot of thought so you can achieve success in life at a time.
---
What you can see in the picture is how well a mushroom is trying to protect itself in a hostile environment, but it is well understood, that is exactly what I mean by adapting myself to life under any circumstances.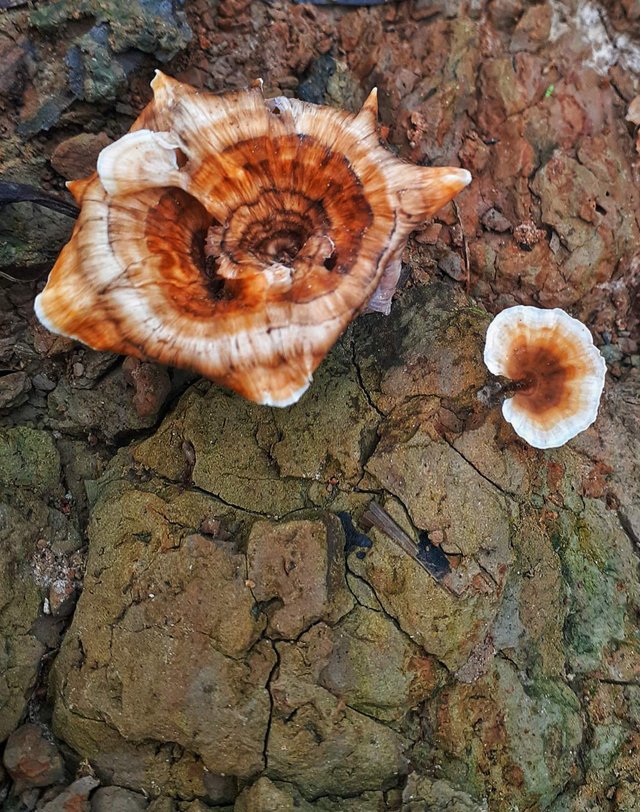 Posted using Partiko Android