THE CONSEQUENCES OF YOUR WORDS WEAR SOMEONE ELSE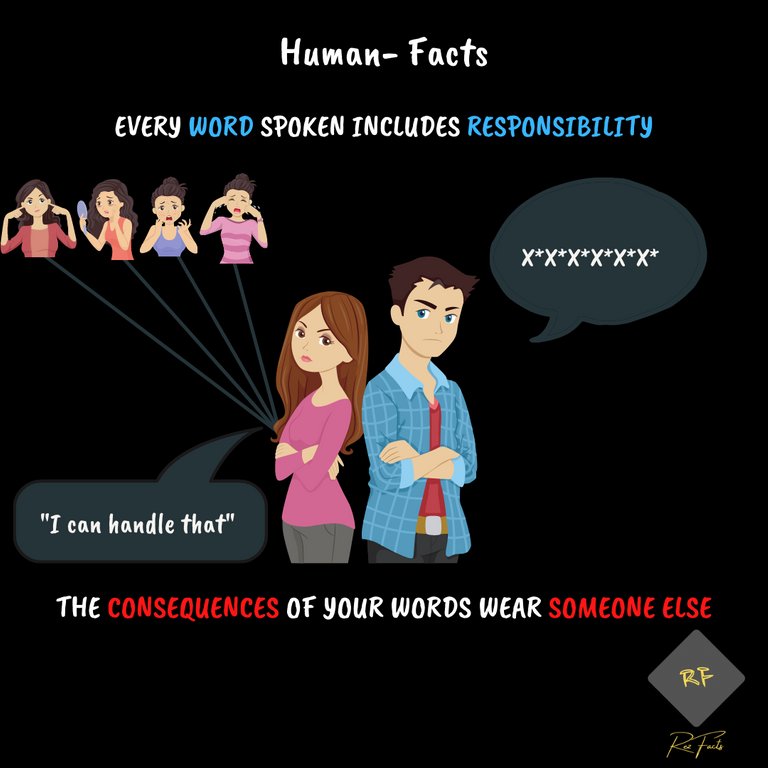 Today is fast moving. During this time, people also speak accordingly. The external stability of the people is only a facade.
Many people's insides are fragile and insecure. Emotions are mixed up and only your legs keep you upright.
All people in this world have responsibility in their hands and on their TONGUE.
Humans are not computers. They are vulnerable and vulnerable; you could destroy a person's psyche with an inappropriate word at an inappropriate time.
In this day and age, allow yourself the time to think about what you are saying to other people and think about what this person could look like from the inside.
Because that is what distinguishes people from animals. EMPATHY
---
---