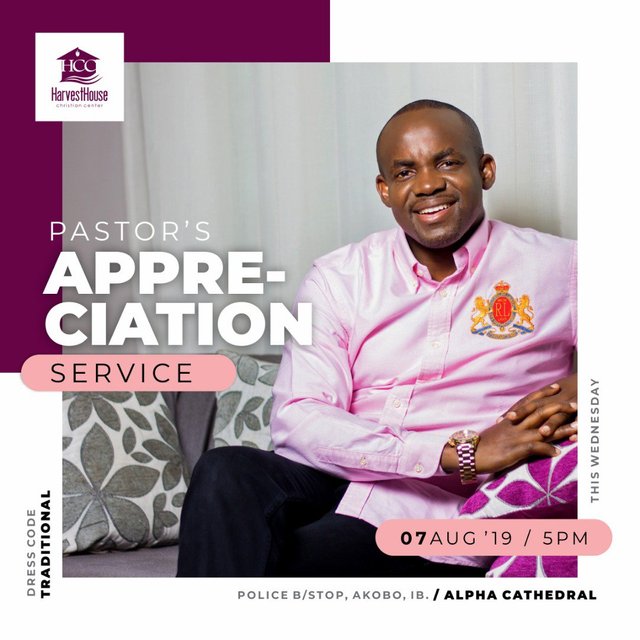 ---
I have known fathers and seen fathers
Your arms are so strong to keep us safe
The God of your journey kept you sane
You are a man of influence and affluence
I celebrate the Grace of God upon you, sir
You deserve every love and attention that comes
Your fatherly love goes deeper than words can say
What a blessing you are to the world at large
Your influence spreads like fragrance, daddy
I am super excited today due to this celebration
I will scream and rejoice because God loves me
He loves me so much and made you a father figure
I longed for a father figure long before now
God reached out to me and led me to you
God answer prayers, this I know of a truth
Happy celebration, daddy. I look forward to seeing you and laughing with you later today.
I love you, Revo!
Join us today as we celebrate our gift whom God has given to us. We appreciate the Grace of God upon his life - a vessel in God's hands.
---
Thank you for your time.
---
My pen doesn't bleed, it speaks, with speed and ease.
Still me,
My tongue is like the pen of a ready writer.
Olawalium; (Love's chemical content, in human form). Take a dose today: doctor's order.
---
Request:
Hello everyone, How are you all doing today? Wanna keep up with what @tangerinetravels are up to? Kindly subscribe to their channel on YouTube, click like on their videos and in Maddie's voice "Gong that bell", so as to be notified every time they post new videos.
Their progress on YouTube has been so impressive, I would love you to be a part and be another reason to make them push further. Thanks in advance.
---
Follow @sprtshub, @stach and @stach.pay to keep up with the amazing stuff going on in this amazing community. Decentralizing the offline and making impact everywhere. I am glad to be a part and it would be nice if you would too.
Join the discord server here:
https://discord.gg/ryA7BBE