My Thoughts Exactly and Maybe Some Words If I Get Around To Writing Them

Before I left, I knew coming back would be difficult.
I'm not even sure if I'm ready yet but here I am.
Feels good to be home.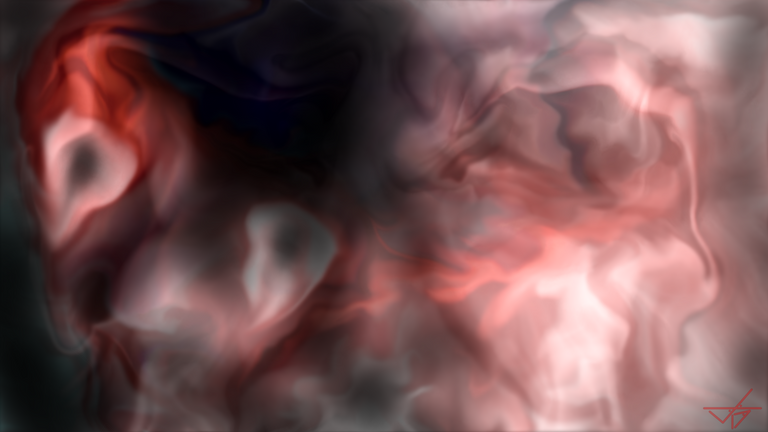 My Thoughts Exactly
There was nothing left in the tank.
I was outta gas.
That's the last thing I remember.
Didn't want to sit around and bitch about being tired.
Didn't want the reflection of how I was feeling to be plastered all over my efforts once finished.
I'm human. I worked my ass off. I was sick and tired of being sick and tired so I took a break before I broke.
Now I'm all full of piss and vinegar again!
That's a good thing where I come from!
But who the hell is this Justin guy and why is he trying to hog all the spotlight!
This was supposed to be my big moment.
I've been away for four months. I take a break every year, because life. Everyone knows that. It's my thing.
Again — much like the last break — I was nowhere near an internet connection, for quite awhile. One does not need the internet to simply live life for a few months. Water and bananas, man. That's all you need. Beer, steak, sex? Ya! That too, but not always in that order.
So anyway...
Where was I?
Not here!
And you noticed! And you missed me! And I missed you, too.
Usually it takes quite a few consecutive days of thinking: okay, self. Today is the day you get your ass back on there and do something for those people who dig your style.
The planets aligned, or some shit like that. Finally, I'm back home again. Finally getting my daily dose of wifi fumes straight to the noggin again. Getting some good wholesome brainwash again, like the old days. Getting caught up on the happenings of this world. Feeling scared, again. The sky is falling, or whatever, like usual, again, like it always was, so that's nothing new, and I'm sure those behind freaking me the fuck out are proud of themselves. A job well done.
I wasn't even aware of what's happening in China right now up until a couple of weeks ago. The world could have ended and I'd be that dumbass last human alive dude, wandering around, wondering where everyone is and why nobody ever texts me back anymore.
Three weeks ago, a Corona was still a beer from Mexico, to me. Now it's something completely different and I'm not even sure what I'm going to drink this summer if nothing changes.
But that's neither here nor there.
On a serious note: I truly hope us humans come out on top. I got sick, I'm feeling better. Everyone else deserves that as well.
So anyway. When it was finally time to come here and begin snooping around, I must say, I was impressed with what I saw. A variety on the trending page and not much complaining taking center stage. Feeling confident the time was right, I began working on some art for a post. In case you missed it, that art thing should still be near the top of the post, where I left it. Something I hadn't done in many moons, finally finished, and it felt good to be back at work doing something I enjoy, most days.
Then this Justin guy shows up outta nowhere and buys Ned, or whatever.
And everyone freaked the fuck out!
Maybe this is a bad time, I thought.
I thought I was just in time but instead, it's Justin time.
I saw the whole thing go down.
Within seconds I counted 1000038 posts about it because I had nothing better to do that day. I saw the panic. I read the classic I quit! posts and thought goddammit I'm home!
Some things never change and I'm fine with that. When it comes to humanity on the internet, this place is as real as it gets. Nothing compares to it and I don't think I'd want it any other way. Please don't feel ashamed if you were experiencing a few uncontrollable emotions. That's life and I'd be full of shit if I claimed to have taken it like a champ.
I ripped down all my Ned posters.
Smashed my set of Ned mugs.
Poured gas all over the Valentine I made for Ned. Burned it then snorted the ashes.
After sixteen hours of trying to find out where this mofo lives, so I could pay him a little visit, but failing because I suck at Google maps, I decided to call off the search and move on to bigger and better things, like Justin.
I've met quite a few Justins in my day. Usually some good people, those Justins.
I had no clue what an "AMA" was at the time, but like everyone else, I was looking forward to hearing this.
I showed up to the party a little late and noticed something like 156 views on the counter above the video. Started shaking. How can I compete with this, I thought. This guy must be a huge celebrity on Dlive and now wants to take over Steemit or something. No more votes for ole @NoNamesLeftToUse The Writer/Artist Himself, I guess...
Conquered my fears first.
Then I hit the play button.
Justin on the left. That name I vowed to never say again, the heartbreaker himself with the hair and everything on the right.
I covered that part of the screen with a cat so I didn't have to look at it.
It was now time to get down to brass tacks and meet Justin for the first time.
I saw the finger touch the nose. I saw the finger linger. It moved some more. Then I saw the finger move away from the nose. I saw the eyes inspecting the finger. I could see his thoughts. He spent about two seconds looking at that booger and I thought: If this man puts that booger in his mouth, my career here is over!
I'm not sure if anyone else saw what I saw but for me, it felt like slow motion.
I'm so glad he didn't eat the goddamn thing.
How does one even compete with content like that?
Anyway.
It feels good to be back and it's nice to meet you, Justin. I'm sure we'll get along just fine.
I'll be out and about. I'm not sure if I'll be producing new stuff on the daily here right out of the gates; need to settle in first. When I left four months ago the community was focused on adjusting to a few changes. Some drama was taking center stage, like now. When this stuff happens, it becomes difficult to sit down, produce some art, have some fun, and expect people to actually pay attention to it after spending twelve straight hours debating in circles. This could be bad timing for me to start up Season Five, but I'm here, so I guess I'll just keep moving forward and hoping for the best.
It's really nice to see you all again.
Have a nice day.

Credits:
All art and images seen here were produced digitally, by me.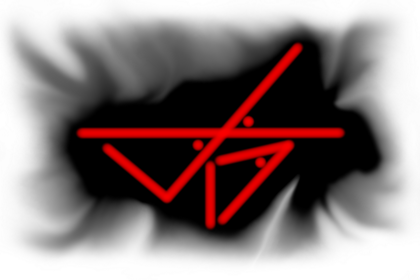 All content within this blog is 100% organic ACTUAL CONTENT and contains no paid vote additives!
"Why so serious?"
© 2020 @NoNamesLeftToUse.  All rights reserved.
---
---