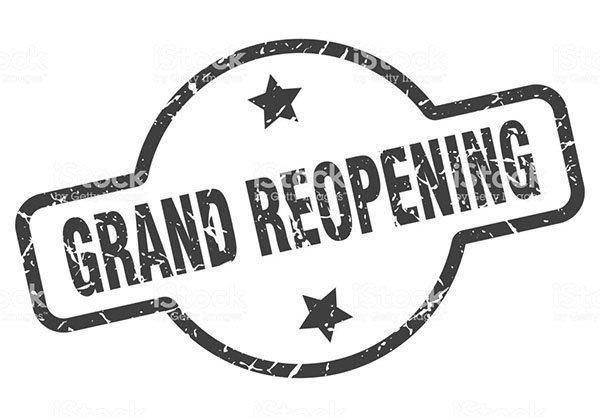 "Risks, I like to say, always pay off. You learn what to do, or what not to do." – JE Salk
In the first attempt at a new normal, Georgia was the first state to announce its grand reopening during this historic period of Love in the Time of COVID-19. The governor announced the phased reopening of the state (which started on Friday April 24). Allegedly social distancing and Federal Guidelines will (mostly) apply, but that wasn't what caught my interest.
Among the first places to open were body art studios, estheticians and massage parlors. I'm not exactly sure how any of these services can be performed while maintaining social distancing, but then again, I'm sure if a branch of the Orchids of Asia Day Spa is opening in Atlanta, Robert Kraft would agree handjobs are essential services. There is nothing more relaxing after a grueling bowling match at the local bowling alley, or after getting an instantly regrettable piece of body art or complimentary Prince Albert genital piercing – all conveniently scheduled to open at the same time as the massage parlors.
Interesting times.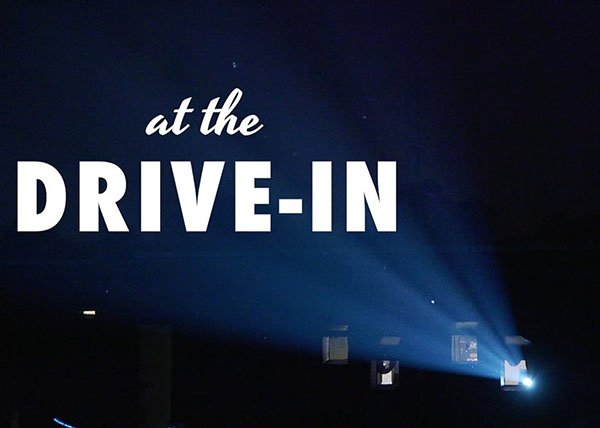 At the Drive In
Since the pandemic lockdown started, I found myself sucked into documentary movies on both Netflix and Amazon Prime. As I was searching for material for my Everyday Crazy Podcast, I came across this killer documentary about the Mahoning Drive-In movie theater in Allentown, PA. It follows a group of film fanatics in rural Pennsylvania fighting to keep a dying drive-in theater alive. The theater is unable to purchase a $50,000 digital projector, so the Mahoning Drive-In stays afloat by screening only vintage 35mm film prints and the theater staff works entirely for free.
If you have a moment and access to Amazon Prime, be sure to check it out.


While watching the documentary, the deep passion, nostalgia and willingness to bare their soul reminded me of an Episode of Anthony Bourdain's Parts Unknown - Quebec. Bourdain takes a train across Canada with Joe Beef owners David McMillan and Frederic Morin. At one point, Bourdain turns to Morin, a railroad enthusiast, and asks him about his enduring love for the Great Canadian Rail System.
"It's purely emotional. There is nothing rational about it."


It becomes this deep introspective conversation about painful nostalgics and the attempt to recapture a feeling around service and hospitality from a bygone era – kinda like the nostalgia I have for Drive-In Movie theaters.
It is said history never repeats itself, but it often rhymes. It would seem history has another limerick involving an unchecked pandemic featuring the Drive-In Movie Theater as a cornerstone of American family culture.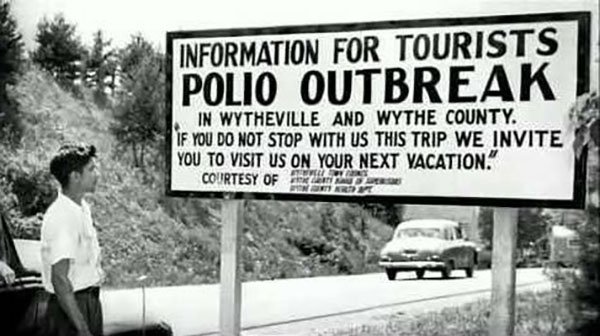 The Polio Pandemic and Drive In Movie Theaters
From 1916 onward, the polio epidemic appeared every summer in at least one part of the country, with the most serious outbreaks occurring in the 1940s and 1950s. In the epidemic of 1949 alone, 2,720 deaths from the disease occurred in the United States and in the early 1950s, before polio vaccines were available, outbreaks caused more than 15,000 cases of paralysis each year. Travel and commerce between cities suffering from outbreak were sometimes restricted, and public health officials would impose quarantines on homes and towns where polio cases were diagnosed.
During this time, the first Drive-In movie theater was constructed in Camden, New Jersey in 1933, and it was an immediate success. By 1946 there were 155 Drive-In theaters up and running throughout the United States, and by 1948, there were 800 Drive-In theaters operating. Teenagers became avid Drive-In moviegoers. Not only could they catch up with friends to see the latest releases, but they had the opportunity to stay in the privacy of their own vehicles free from the watchful gaze of their parents and teachers. It was common for adolescents to pay their 25 or 50 cents just for the use of the parking space, rather than the opportunity to sit with rapt attention and enjoy the show. This earned Drive-In theaters the nickname, "the passion pit."
As the Polio epidemic raged on unchecked by vaccine, families began to view the Drive-In as a place to find safety from sickness. The Drive-ins ran ads to appeal to parents "who fear to expose their children or themselves to local epidemics," and noted that they were a place to "be flu and polio protected." Suddenly the Drive-In was transformed from the passion pit into the cultural lynchpin of family entertainment.
According to The Atlantic, the COVID pandemic is giving drive-in movie theaters worldwide a momentary comeback.
"People looking for a big-screen movie experience can drive up, show their tickets without opening a window, and enjoy the show as an isolated family unit. Some drive-in owners are opening early in the season, hoping to provide people with something entertaining to do outside their homes—together with others, yet safely apart." -The Atlantic
Yet, in this limerick of history, it appears the drive-in has unexpected competition from an unlikely place.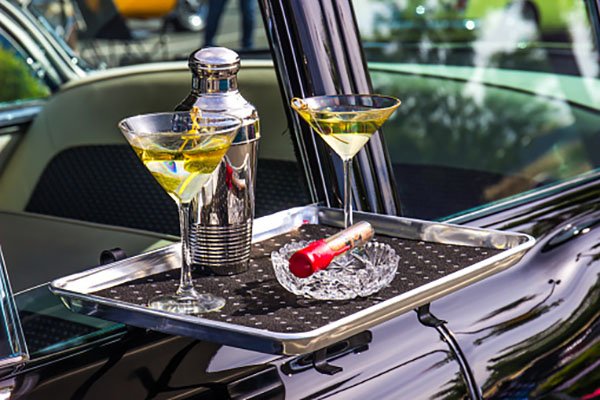 Restaurants Turning Parking Lots into Drive-Ins
The COVID pandemic and lockdown has crushed the hospitality businesses. The restaurants which have managed to survive thus far are trying new business models to adapt to this new normal, and they are taking a page from the drive-in movie theaters as a way to adapt to closed dining rooms.
In Omaha, The Corner Kick brought out about 35 cars to their parking lot earlier this month—some people in their cars, others perched in their trunk with the tailgate open, all watching The Three Amigos on three different screens on the side of the building, with the audio broadcast into cars via FM radio.

This past Saturday, Ajo Al's, a group of Mexican restaurants in Arizona, took the concept for a test run, setting up inflatable screens in each location's parking lot and showing the Pixar movie Coco to guests, with all cars parked six feet apart.

A Houston restaurant, The Butler House, looks to bring back that passion pit mentality, though, creating date night-worthy events. They started their movie nights a month ago, showing Ferris Bueller and serving arugula walnut pesto chicken straight to people's cars and have now evolved to offering "Vintage nights" that combine old movies with wine tastings. Servers deliver Malbec short ribs and the paired wines to the car, wine reps walk guests through the pours, and films like Some Like It Hot show on the big screen.
I'm looking forward to how this evolution works out as the pandemic grinds on. It could be that everything old becomes new again, and we see more carhops and dining similar to Sonic Drive In return to the spotlight, or restaurants may find themselves evolving in a manner similar to coffeehouses from the late 1600s.
During the Drive-In movie theater season this year, I plan to hit up my local drive in theater, the 88 Drive-In, for a triple feature like I do at least once every year. Just like every year before, it's got nothing to do with the pandemic. It's about those painful nostalgics and capturing a feeling.
In the words of Frederic Morin, "It's purely emotional. There is nothing rational about it."


---
Listen Live to LPFaust on Joculation (hosted on MSP Waves)
Joculation is an Interactive Social Broadcast hosted by MSP Waves every Friday (8:00 PM – 10:00 PM MDT/9:00 PM – 11:00 PM EDT/Saturday 3:00 AM – 5:00 AM UTC)
…or better yet….
LISTEN LIVE and JOIN THE CHAT ON DISCORD


Keep up to date with all things LP on Twitter