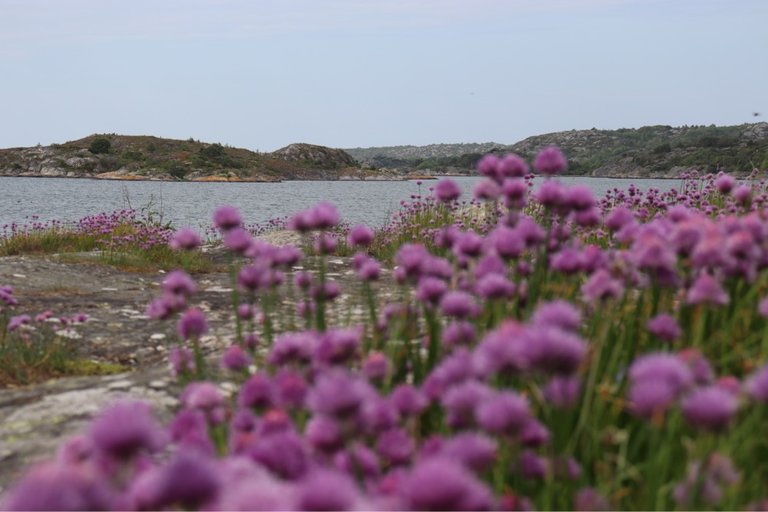 When I'm calmly sitting her,
on a sun warm cliff by the sea,
in the middle of a clove meadow.
I can hear the bumblebees,
flying from flower to flower,
when they gathering pollen.
I can hear the waves of the sea,
swirling around the rocks,
down by the nearby beach.
I can hear the seagulls scream,
from somewhere in the distance.
Then it feels like I coming closer to
Being One...
Posted using Partiko iOS