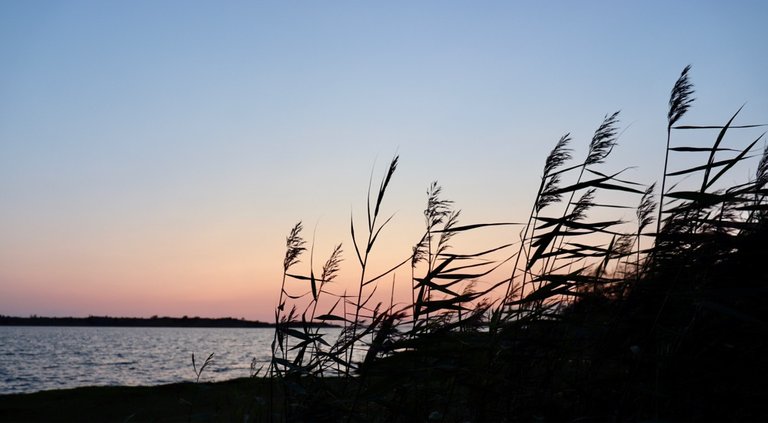 The air feels a little colder now.
Well, it is August!
The wind sweeps in fro the ocean with it's fresh salty scent.
The straw is bending in the wind and admits a rassling sound.
Bird's are singing in the distance.
Waves are clucking against the beach.
And the sun is setting over the horizon.
Posted using Partiko iOS