For one thing, I don't have any idea who Peter Schiff is. When i hear the surname "Schiff" I think about someone else who has been in the news a lot lately :)
Apparently, this guy has been anti-crypto from the start and is a big fan of investing in gold. He claims to have "lost all of his Bitcoins" and attempts to scare others into believing that it can happen to them as well.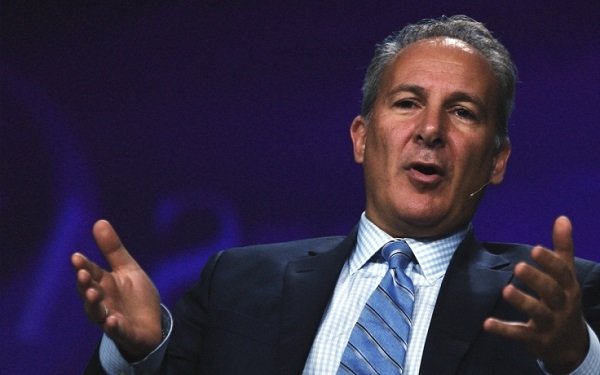 source
another Schiffty Schiff?
I am not a crypto expert. I admit that I know very little about it other than the fact that I find it exciting and was fortunate enough to be convinced to get involved a few years ago. I watch Blockfolio the same way that I used to watch my stocks on a Scottrade program that I had on my computer years before smartphones existed. I don't pretend to understand the charts and while it may be a bit lazy, I don't really want to learn them. I'm a HODL guy for the most part.
I'm along for the long ride basically, and I am perfectly ok with being a little bit ignorant about the interior workings of BTC, or really any of my other holdings.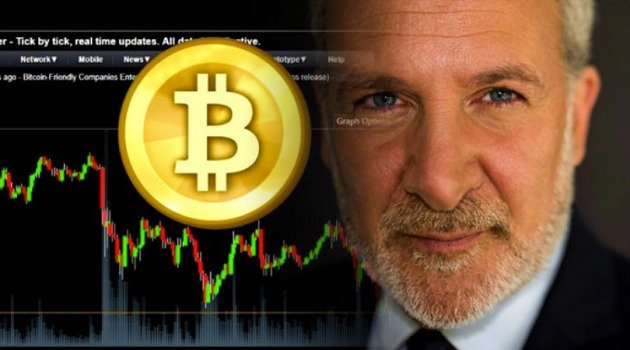 source
However, Schiff, who I guess a bunch of people look to for financial advice, seems to have a real chip on his shoulder towards BTC and crypto in a general sense. He recently stated "I knew owning Bitcoin was a bad idea, I just never realized it was this bad!"
He was referring to the fact that he was locked out of his wallet because his password was no longer valid.
The crypto community, a group that this guy routinely attacks, jumped in and tried to help the guy, even though he sounds like a real douche-canoe. Anthony Pompilano, co-founder of Morgan Creek Digital, asked Shiff if he had forgotten his password and Shiff responded "my wallet forgot my password."
Of course anyone who knows anything about the tech involved with crypto (or basically anything computer-oriented) realizes that your wallet, or your software / computer, doesn't know how to "forget" your password - This is obviously a user error or someone who doesn't understand the technology involved. Or even worse, it was done deliberately in order to create some sort of manufactured panic.
Unfortunately, this sort of scare tactic will work on people who don't understand the in's and out's of what is going on with crypto. Just think about how difficult it is to get an FB user associated with Steemit? You show them these 4 keys that all have different purposes and NONE OF THEM contain the name of one of the pets they have had in their lives and they head for the hills.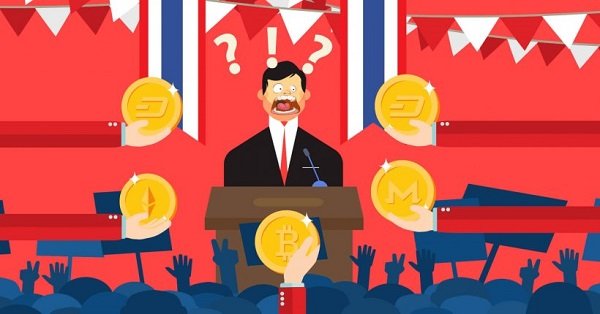 source
When major news networks jump on top of a story like Shiff's but will ignore the obvious gains that BTC has made over the years, it leads me to believe that there is a vast conspiracy to keep the public afraid.
Just the other day I was telling someone how excited I was that BTC jumped over $1000 in two days and someone who I barely know hijacked the conversation to explain the downfalls of Bitcoin and how "the only thing it is used for is to buy heroin and machine guns" or something along those lines.
I don't try to convert these people, or really even engage with these people. I just simply say something along the lines of how disappointed he is going to be when he finds out that 99% of all heroin is purchased with good ol' cash! Maybe we should be afraid of cash?
source
Everyone who doesn't understand it is afraid of it, that's who
I don't feel as though I need to "sell" this idea to anyone. I honestly don't care if they get involved or not. But this kind of misinformation upsets me but since there is no honesty in media these days I suppose I shouldn't be at all surprised.
Sorry if this was a bit long but to be fair it is the first time I have ever written about crypto in the 3 years I have been on here.
You got any stories of people who HATE cryto but have no meaningful reasoning for feeling that way? I have more than a few!