The Two Types of Ants in the Hurricane
Should I stay or should I go now,
If I go there will be trouble,
If I stay there will be double,
So come on and let me know…
That is the theme song of the coastal Floridian experience from August through November. At some point in this time frame we Floridians turn into ants that have just had part of their peninsular ant hill stepped on. Especially if the southern tip catches the scent of a strong wind, three million ants come scurrying out, making a run for northern ground.
We Floridian ants are simple creatures. We come in two extreme varieties of scurrying. The first is:
The Doomsday-er
I spotted them this afternoon when I ventured out of the house. At first I didn't recognize them. I said to myself Why is the traffic so heavy? What is going on? And then I remembered. Dorian is on his way was practically floating on the still very calm wind because so many people were speaking it in every direction. Life suddenly is at a standstill. Gossip dies down, all except the gossip related to which grocery store still has bottles of water. In another two days it will be which gas stations still have fuel.
I am guessing that somewhere out there a conspiracy theorist is squinting his eyes suspiciously at all the ants running about the parking lots. Aha he says, These storms are all manufactured in the name of big business. In fact I would probably believe it if hurricanes hadn't been occurring on this coast for the last…well…forever. Black Friday does not need to be a thing in Florida. Hurricane Friday is a thing.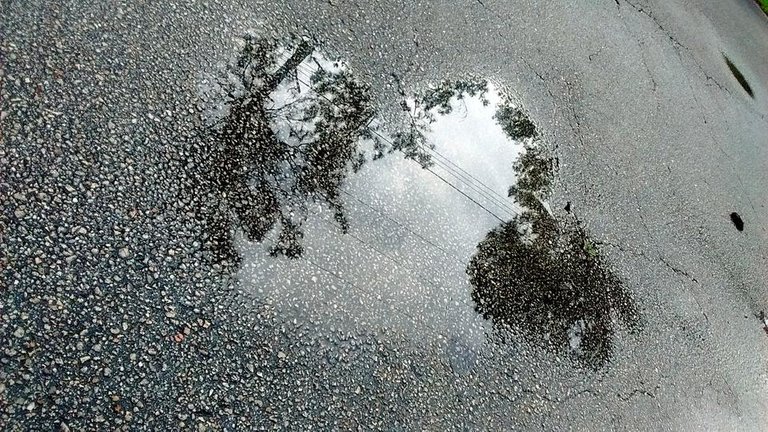 For some reason when the doomsday-ers panic and buy up all of the grocery store, they focus mainly on the water. Mind you there is nothing wrong with getting some jugs, but the fact that you can actually fill up jugs with your own tap water does not ever occur to them. Even more strange to me, they focus on the individual water bottles—the ones that come in 24 packs. I see people cruising out of the grocery store with shopping carts loaded down with ten cases of water bottles.
I have this vision that the doomsday-ers don't actually think they can use a cup during hurricanes, only disposable individual bottles. There they will be sitting by the TV very near the kitchen cabinet full of cups. They will be waiting for the power to go out, and next to them is a growing pile of discarded bottles. We cannot move from this spot and miss any of the hurricane coverage even long enough to refill a cup from the water jug, despite the fact that a lot of this single use plastic I am consuming will not actually get recycled, and just might end up floating around in the ocean. Take that Dorian!
As stated above, there is another type of Floridian ant, which is:
Over Confident Man
This man (or woman) is not out buying tons of supplies. He or she probably already has the basic necessities, and likely they have been sitting in the garage since last year. He doesn't have time to be at the store anyway, because he needs to spend about eight hours a day on Facebook talking about the hurricane.
The bulk of this talking goes along the lines of This ain't a hurricane! I survived Hurricane Andrew! Mandatory Evacuation? Ha! Nobody tells me when it is unsafe to be on my property!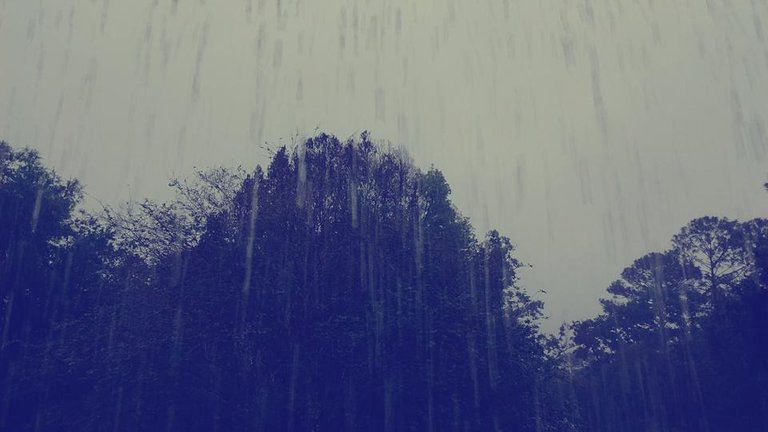 There is generally a great deal of what he feels is a public service announcement, wherein he shouts out Wind doesn't kill people! It is the surge! This may or may not be entirely true, but trying to convert a doomsday-er into being over confident is like trying to get a penguin to agree to move to the North Pole.
That's like a fire ant inviting a sugar ant to come into its nest. I don't actually know that much about ants, but I'm pretty sure a local fire ant is something like the ant version of a fire breathing dragon. The tiny sugar ant is like a timid little knight-in-training that forgot half of its armor. They don't even speak the same language, and the fight isn't exactly clean. I definitely got off course with this analogy, but I have never before humanized ants to this extent and it is kind of fun. Hurricanes bring out all kinds of strange things within us…
And Here I Am Just Sitting In My Ant Hill
As it turns out, there is a third type of Floridian ant. It is the hybrid. A hybrid thinks it is probably all going to be okay, it's just going to really suck. There is the allure of family eighty miles inland calling to me. There is the allure of staying home standing guard over all that is here like some sort of unnecessary sentinel.
Should I stay or should I go…
I think the estimated size of Dorian's biceps may decide for me on Saturday afternoon.
---
---