It feels good to have escaped the clutches of desperation and abandonment, I thought.
Well, maybe that thought was a bit dramatic. But I did escape. That part is true. Let's start again:
Home sweet home. A place where I can eat an egg sandwich with a side of kimchi at midnight while the crickets sing to me from the porch. The night wind has thoughtfully wrapped me up in a cool cloak, while Big Dog rests at my side—a knight patiently waiting for the need to defend his princess…or for a bit of egg to fall out of that sandwich.
Unfortunately, I periodically have to leave this castle haven, and go out into the world. And that is when things happen.
And So Those Things Happened Today
This morning the boy and the tot and I ventured out into this wild world of adventure, by way of stopping at a yard sale a few blocks from our castle. The boy scored a HotWheels carrying case that looks like those mini suitcases you see businessmen rolling behind them at airports. The boy looks all the more like a little gent now, rolling his very important property to the next board meeting/toy car race.
I bought myself a very pretty dress for fifty cents and was thinking how I will look more like a queen than a princess in it, when I put the key in the ignition, and—
Things did not happen.
Sometimes things not happening is more problematic than when things do, to be clear.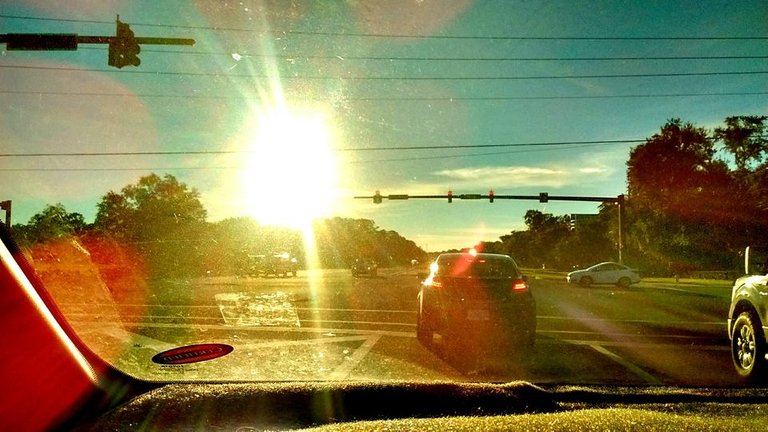 There have been many times I have broken down during my approximately fifteen years of driving. In my part of the world there is a strong dependence on our own vehicles. Uber might be an option, but public transport is limited. Our vehicles are our traveling homes, and to have it suddenly disabled brings about a certain feeling of homelessness.
The feeling of being stranded suddenly slaps you that first time you break down. But after it happens a few times over the years, the feeling starts to fade, and you start to see certain patterns.
Certain groups of men offer their assistance, and I admire each of these interesting characters equally. Let's start with the most robust group:
The Knight in Shining Armor
These men will approach with a confident step, moving speedily forward with erect posture. The knight has spied a damsel in distress, and suddenly he has a mission. He will storm the tower, defeat the dragon, and restore the princess to her original state of prosperity...or driveability.
To be more realistic, he has an aura of valor coming off of him—but here is where things get tricky. We chose what traits we want to project toward strangers, and he is decidedly choosing valor, but for what purpose? Now we split them into two groups.
A member of Group A is a genuinely really nice guy. He actually really likes helping people for the sake of helping them. You see him and you think, I hope that you have reproduced, because somewhere in your line of genetics there will be a prophet or bringer of world peace. These guys are great, but being the skeptic that I am, I think they are rare.
Group B is good too, but for more self-serving reasons. Maybe this knight wants to pat himself on the back for doing a good deed, or, more likely, he is giving his masculinity a little ego boost. I am man, I can fix things and when in doubt, I can beat on them with a tool while using the appropriate expletives and all will be well.
That sounded a little harsh, but I'm not hating on them. I need masculinity. I am severely lacking in that department, and without a little balance this girly stuff can spiral out of control.
The Anti-Serial Killer
The next class of men will approach in as non-threatening of a manner as possible. In fact a member of this class will probably stop ten feet before reaching your vehicle. There he will ask a very broad question formed with positive words, like, "Everything is going well?" He will smile, hopefully.
What he means is: You think I'm a serial killer, don't you? I'm definitely not a serial killer. I'm not going to get anywhere near invading your space without you explicitly requesting my assistance, preferably in writing. I wouldn't hurt a fly—I release cockroaches into the wild. I am definitely not a serial killer. Look, I am keeping my hands where you can see them as I back away carefully. Nope, you shouldn't be scared in the least.
I like those guys. I always respond mentally: Thanks, I really appreciate you not being a serial killer. You've made my day so much better by not being a serial killer.
The Doesn't Want to Look Like a Jerk Guy
This one approaches very casually, which is actually hesitance but he has it disguised. He wants to keep it very nonchalant, because he isn't quite sure how to proceed. He says something like, "Do you need some help?"
But what he really is saying is: I just bought these groceries I have in this bag and I would prefer to just walk straight to my car and go home, but I see you here. I don't actually know anything about cars so I can't help you at all, although if I did I'm sure I wouldn't want to just walk straight to my car and go home. But I don't. And I also don't want to look like an ass for just walking right by you without saying anything.
I like those guys too. We have so much in common…like knowing zilch about cars.
So Who Did I Get Today, You Ask?
I got a knight in shining armor, and I'm pretty sure he was a member of group B. I saw him approaching in my peripheral vision immediately after hearing the telltale click, click, click of a dead battery. I got out and walked to the trunk to fetch the battery-jumping-box-thingy.
It felt smooth in my hands, which made me want to caress it, but all the more so because it had the power to fix my vehicle. I'm talking about the battery-jumping-box-thingy, not the knight in shining armor.
The knight was already at the hood by then. He assisted me in hooking up what was a mystery box to him, of which he seemed suspicious. He would have preferred driving over his truck. His small deep-set brown eyes examined it as the magic happened—the lights came back on.
"I've got to get one of these," he said in his heavy New Jersey accent. (The poor knight, you can't fault him for having been born in a place with terrible pronunciations.)
I thanked him genuinely, because whether a knight or an anti-serial killer or a non-jerk, his intentions were pure. And now let us see who will star with me in the adventures that tomorrow holds, when I venture back out into this wild world to get a new battery.
I just dropped a bite of egg, and Big Dog inhaled it. It is so good to be back at home in my castle.