The most important and biggest commitment man needs to make and keep, is that which concerns himself. A man not committed to himself, will never be committed to anyone.
Commitment to self is the key to gaining self confidence in life and in everything human's find themselves doing.

---
Blessed!
---
A man failing in his pursuit doesn't mean he is not committed, it simply means he is doing the needful by taking a step towards something other than just sitting idle and not doing anything.
Lack of commitment to self will always put the individual in a crossroad against self and out of the picture towards where his target lies.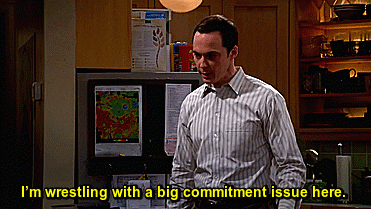 The battle should be between man and the obstacles that lay wait and not against self.
If you are not bold or string enough to commit to yourself first, you will always never find the time to commit to someone or something else.
Create a model that will allow you stay committed to you no matter what the challenges may be or what the color may spell.
The world may write you of, but never allow them see your weakness hanging over you at the time they wait to see it.

You are your best motivation and what you put up, will ultimately drive you towards the finish line.
to win, you must first make a personal commitment to never give up no matter what ails you.
---
Make the world a better place for someone today!
---