Going through most successful people stories, they always made mention of their struggles and continuous perseverance. It's never easy for anyone.
You can learn almost any skill with practice and persistence. It's almost never easy in the beginning but with time, you are going to master whatever you are after.
Not giving up is as a result of goals set in your mind to accomplish. If you have no goals set, it's like a waste of time and you will give up so easily on it.
So have goals written down, work towards them and don't ever give up on them as long as you know what you stand to benefit when you achieve it.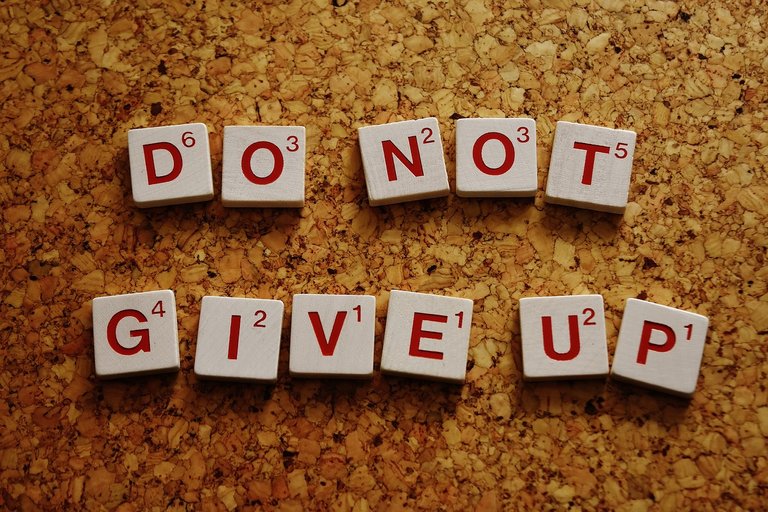 [Pixabay.com CC0 licensed]