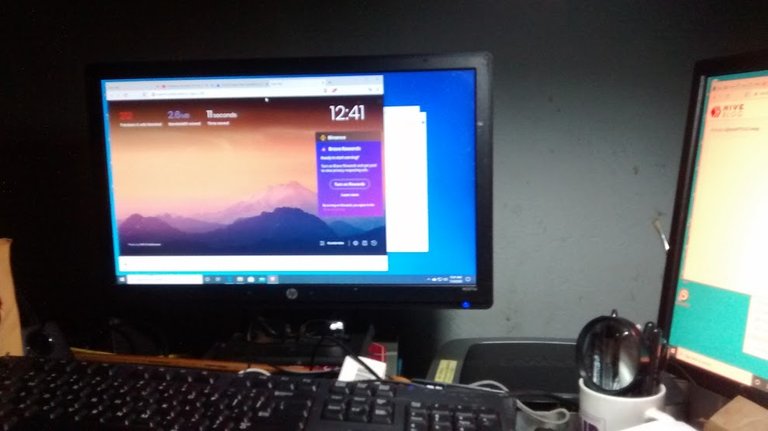 For some reason it took longer than normal for the hard disk to be delivered to me. I don't think it was Amazon's fault, but more like the carrier's fault.
Oh well, I received the hard disk this night. I have been watching videos on how to replace a dead hard drive.
Well, it seemed simple enough. I just have to unplug two different SATA's from the old broken down disk and take out what looks like a plastic holder. I would have to use that same plastic holder to put the new Seagate 2T hard drive in.
Then I did that and at the same time using my other computer to read some instructions on the process of taking out the broken hard disk and replacing with the new hard disk. So I hooked up the SATA's power and computer.
Then it told me I had to format the disk. Then it says it does that automatically when you install Windows in most cases except some HP computers. Well this was for my Lenovo TS140. So I figured I just install the Windows and the formatting will happen as a part of the process.
Yes I did that and it works. I bypassed that part of putting in the product key as I was just going to reinstall Windows with a new hard drive.
The annoyance happened when they wanted my email. Well, I didn't want them to have my email and password.
So I took the option of creating a new email. Yes and it is an @outlook type of an email. That is fine with me, as I probably won't be using that email much.
I did notice that I do have to put a pin in. So I did something that I could remember. Well, that is how I sign into the computer now.
Well, I did get the computer running again and I put the browser Brave into it and added LibreOffice, VideoLAN and Classic Shell. I will add more programs as I go, but that is what I did so far.
I checked out the status on my Windows. I see that my Windows 10 Pro is activated with a digital license linked to my Microsoft account. I guess that has to do with my email.
Well, the computer works now, and it is good to have two computers working again.
Let's end with some scripture, Two are better than one; because they have a good reward for their labour. For if they fall, the one will lift up his fellow: but woe to him that is alone when he falleth; for he hath not another to help him up. Ecclesiastes 4:9-10.
If you enjoyed this blog, please upvote and follow.
Thank you, David.
Image is mine, taken with my Moto G.