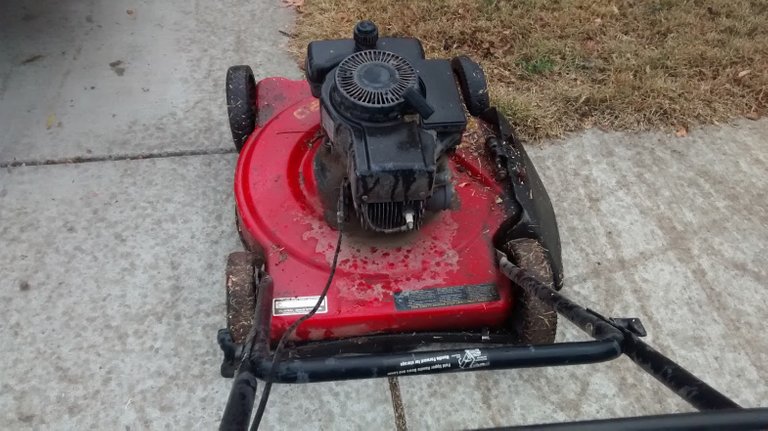 That was yesterday when I mowed the lawn in the rain. Well, I was at my mom's house and I usually eat lunch there and mow the front and back lawns.
Well, when I went out there, it started sprinkling and then raining. Well, I didn't want to stop just because it rains. That would mean I would have to come back on another day and I didn't want to do that.
So I just kept on mowing in the rain. The thing is that I like to water down the lawn when I mow the lawn. It has to do with all the dust that my lawnmower brings up when it is pretty dry.
Of course I was the only one mowing in the rain. Well, at least I had my jacket on and my mom's neighbors might have been looking out the window saying, that guy is mowing in the rain.
Well, it is good to stand out a little, there is nothing wrong with that.
Also my lawnmower will still work in the rain. That is another thing is that my lawnmower is over 42 years old now. Yes, it is that old and it still works and even in the rain.
I kept my jacket on and after awhile I was getting hot in my jacket. Well, one thing about mowing the lawn is that it does take a lot of energy to push the lawnmower through all of the front and back lawns.
Well, I did finally get the mowing done, then I loaded the mower into my 91 Chevy S10 and tied it down with a trucker's knot.
Let's end with a scripture, as it is written, with Jesus speaking, I am the vine, ye the branches: He that abideth in me, and I in him, the same bringeth forth much fruit: for without me ye can do nothing. John 15:5.
If you enjoyed this blog, please upvote and follow.
Thank you, David.
Image is mine, taken with my Moto G.