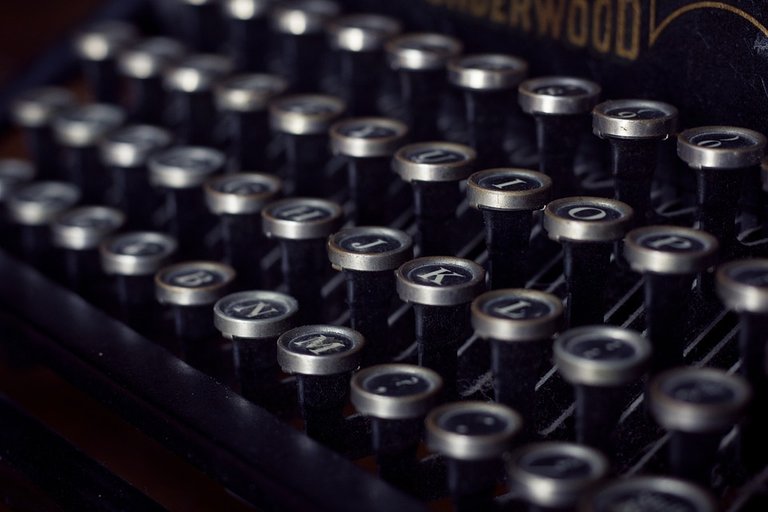 My mom doesn't even have that old typewriter that she bought sometime as a young adult. As a kid I remember mom's old typewriter.
Mom told me for a job interview she even brought her own typewriter to the interview. She was a young lady at that time.
I remember that my brother and I used to open up one of her typing books and with a paper in we would type out those lines.
Well later in the early mid 70's I would take a typing class. Mom's typewriter was a mechanical typewriter and in high school they had electric typewriters. So you didn't have to hit the keys as hard.
In my work at the telephone company we went from searching things in gigantic books to searching things on a computer. This was in 1982. Only the keyboard was in an abc format.
We only got a regular keyboard I believe around later mid 90's. Then I had to relearn the common keyboard all over again.
So I guess kids in high school don't have typing class anymore. Well, I don't know, they might still be teaching typing. I wonder if after more than 40 years going by do those electric typewriters still work at my old high school.
Mom gave away her old typewriter for some reason. I should have bought it from her, but I was a kid with no job.
I would imagine maybe in high school they just have a class called, keyboard 101 in their computer program.
I know some people just write on their phone, but I need to write on a full keyboard.
I am glad that my mom had her old typewriter for us kids and that I did take typing class in high school, though I wasn't very good at it and I am glad that my work went to computers and my work finally gave us a regular keyboard back in the 90's.
So here I am, a retire guy from my telephone company and I am still using a keyboard to write and I am grateful that I can use the keyboard with the use of all my fingers.
Let's end with a scripture, as it is written, I have more understanding than all my teachers: for thy testimonies my meditation. Psalm 119:99.
If you enjoyed this blog, please upvote and follow.
Thank you, David.
Image is from pixabay.com.