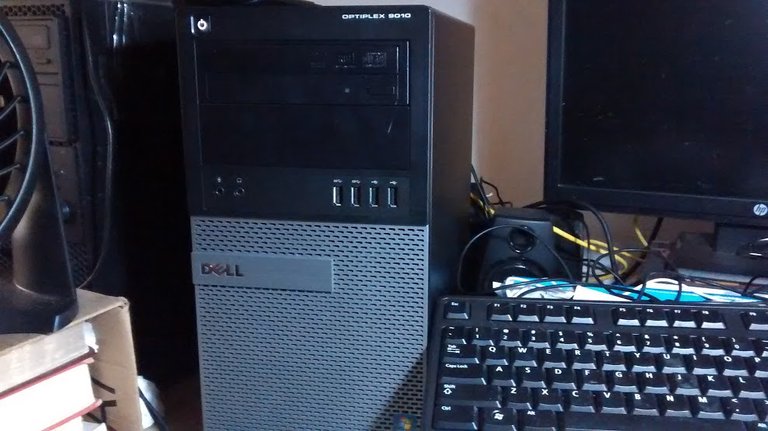 You see I do have a computer, but the hard drive in my Lenovo TS 140 crashed. You probably noticed that I haven't written in a week or so.
Well, I thought I just needed a windows repair disk and when I did get one that repair disk that I ordered from ebay.com, it was then that I found out that the repair disk could not find the hard drive to get it repaired. So I figured I really need two computers like I used to have before.
So I am going to fix my Lenovo TS 140 and put in a brand new Seagate BarraCuda 2TB Internal Hard Drive, its other features are HDD – 3.5 Inch SATA 6Gb/s 7200 RPM 256MB Cache 3.5-Inch . Actually it is coming in the mail tomorrow. I bought it from Amazon for $54.99 plus tax for a total of $59.25.
I don't want to get into a down computer situation again. Well I did have two computers running Windows 7 for 2019, but I don't want to go on the internet with Windows 7 today, so I bought a second used computer with Windows 10.
This new used computer is a Dell Optiplex 9010 MT I5-3550, 16 GB, 240 GB SSD. So I got the tower with keyboard and mouse for $165. I also bought a 2008 22" LCD monitor for $20. So with computer and monitor plus all the power cords and cables with tax the total out the door price came out to $201.19.
I had to drive from out of town to get to them. They were about an hour's drive away. Then after I paid them there is the drive back and of course for me I have to rediscover everything all over again as it is just like getting a brand new computer.
Well, I am writing on it now and it seems pretty good. I also like this 22" Dell monitor. The monitor is not the one in the picture, that one belongs to my Lenovo TS 140. So sorry the monitor is not in the picture, but I will say that it is old, but it works pretty good.
Let's end with a scripture, Till I come, give attendance to reading, to exhortation, to doctrine. 1 Timothy 4:13.
If you enjoyed this blog, please upvote and follow.
Thank you, David.
Image is mine, taken with my Moto G.