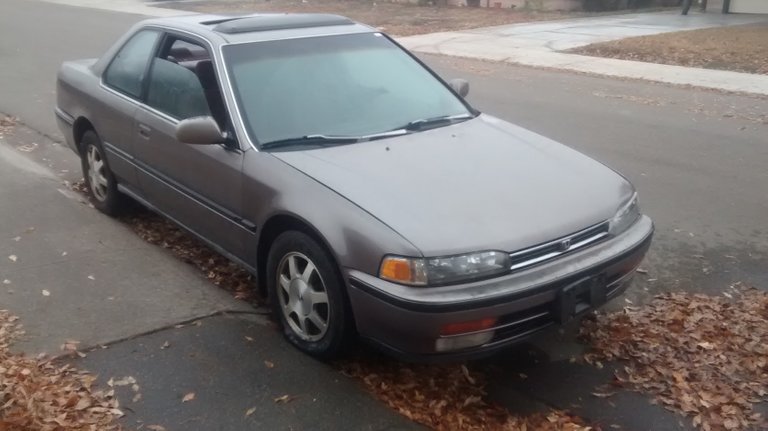 Since my car got stolen, I didn't want to use the same plates, so I went to the DMV in another city as I heard I had to come in to get new plates.
I told the girl that I heard that it is not good to have the old plates after the car was stolen and then brought back to its owner.
Well, the girl at first said that it shouldn't matter and she even looked up my plates and found nothing on them.
So I was almost ready to not get the new plates, but I decided to get the new plates anyway. New plates is like a new beginning, like getting a new name.
While I was there I paid for my car registration that was due in January. That was good as I got my new registration with my new license plate number.
It is good that I have the new registration as the guy that stole my car, took my current registration. Well, he is in custody the last I heard.
I did charge the battery as when I got my car back from the tow yard where it was kept at, the battery was dead.
My brother and mom had a battery charger which I borrowed from them and kept the battery on the battery charger for 48 hours. Yes it took that long to fully charge the battery.
You see the passenger window was down some and the sunroof was opened a bit and I couldn't close them with the battery dead. After I charged the battery I could close the sunroof and the passenger window.
I did put a little gas into the gas tank, as the guy that stole my car ran it till the gas ran out. You see my gas gauge is stuck on full and will stay that way even when the car runs out of gas.
Well, that is what happened to the guy that stole my car, he ran out of gas, thinking that the tank was full.
Well, the little gas I did put into the car wasn't enough, so I put about 10 dollars of gas in a jerry can that I use for my lawnmowers. Yes, it needed a little more gas and then it started.
I could finally move my car. I moved it next to my house and drove my 91 Chevy S10 behind it. It would be harder to steal my 93 Honda Accord with my pickup behind it.
I still have to fill up the tank all the way for my 93 Honda Accord and I still need to fix the ignition as the guy that stole my car did something to my ignition. My auto mechanics will have to change the ignition as I don't like it the way it is now, but I can start the car.
So I got brand new plates with a brand new number. I think I like the new number, better than the old number.
Let's end with a scripture, as it is written, And he that sat upon the throne said, Behold, I make all things new. And he said unto me, Write: for these words are true and faithful. Revelation 21:5.
If you enjoyed this blog, please upvote and follow.
Thank you, David.
Image is mine, taken with my Moto G.