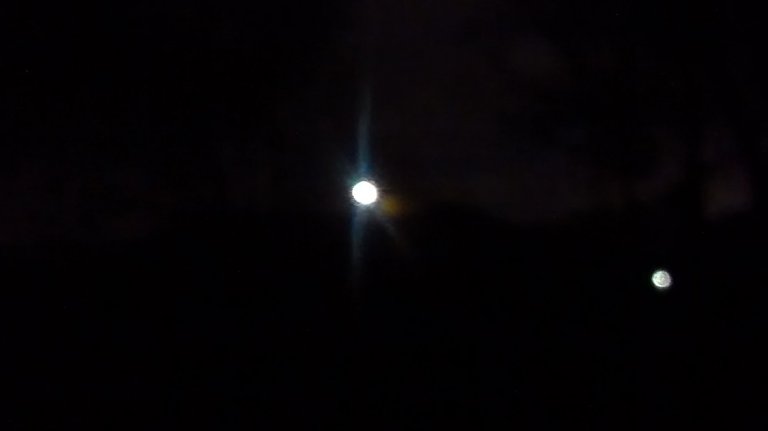 Sometimes I like to walk my backyard even at night now. Well, there seems to be extra light. All of our streets in my area now have these new LED street lights.
I knew about them as I have to pay for them from my property tax. Well, I remember the old street lights, that I thought was sufficient enough for me, but these LED street light are pretty bright and I think they will save the county money, electricity wise.
Well, anyway from another street the light of the LED street lights even light up my backyard some so that I can see the little trails in my backyard where I walk back and forth.
Of course at night time the skunks like to come out, but I am hoping that when I do walk my backyard at night they will hear my footsteps and keep away.
I do like skunks, but I sure don't want to frighten them as, if they get frightened they might spray me. I keep an eye out and have not seen the skunks roam around when I am walking at night and that is good.
It was even sprinkling as I was walking at night, that doesn't detour me much as I just put the hood over my head and keep walking.
Even at night my cat wants to be with me, but not walk with me. I do see her in the shadows, she is probably thinking, Now he is walking at night too.
Well, I guess my walking has really turned into a habit.
There was one morning when I couldn't walk as I had something I needed to do and I felt like something was missing, so at night I decided I wanted to walk, but not on the sidewalks, that could mean trouble in my neighborhood, but I walk my backyard where there is a little light, enough so I can see the trails and even see a dark shadow that looks like my cat.
So maybe those new LED street lights was a good investment for the area.
Let's end with a scripture, as it is written, As ye have therefore received Christ Jesus the Lord, walk ye in him: Colossians 2:6.
If you enjoyed this blog, please upvote and follow.
Thank you, David.
Image is mine, taken with my Moto G.