Yep! Today officially marks the last year in my thirties. Had to put on my color pop earrings and outfit to help me feel vibrant! It doesn't seem as if I'm close to 40 because I honestly still feel like I'm 25. I do feel the changes physically but I am so full of life and adventure that sometimes I forget I'm heading toward those golden years. My children help me feel young because keeping up with them I have to "stay young". There are so many goals I still want to reach before I really start feeling like I need to slow down.
I remember when I was a pre-teen and thought people in their thirties were so old lol! Man was I wrong. They were just hitting their prime and getting life on the roll. In my thirties I have learned so much and have gained a whole other level of knowledge based on experiences and the people I keep company with. Life lessons never stop anyway...if you're breathing you're learning.
When living in times like these it really makes you more of a deep thinker (at least me anyways) and helps you not take life for granted. I honestly don't look forward to turning older every year but I sure am thankful to witness another one. Being able to be here with my loved ones, watching my children grow up and become individuals is quite exhilarating. My husband and I are growing closer even after 13 years of marriage. I really can't complain but only count my blessings. On top of that I was just told today by @derangedvisions that 40 is the new 20! So what do I have to lose turning 40? 😂

You don't mind if I reminisce a little do you? It is my birthday! 😝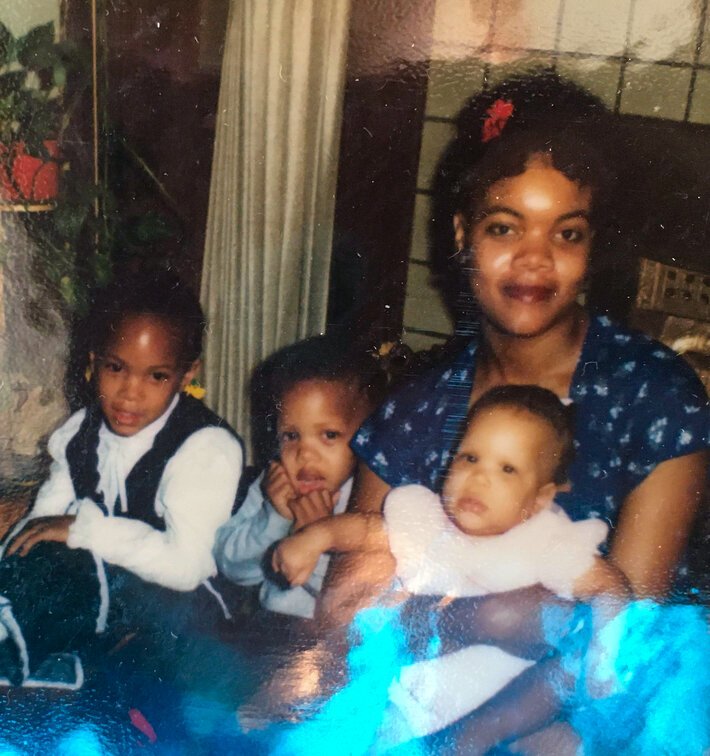 Here's my mom with my brother, sister and I. I am the youngest, we were born two years apart from each other. My mother was a stay at home mom but we didn't homeschool. We went to public school because back then the knowledge and resources to homeschool wasn't readily available for her. She always tells me if she only knew she would have definitely schooled us all.
I appreciate my upbringing and the experiences I had in public school. It definitely shaped who I am today and had a big part in why I chose to homeschool my children. It was really nice coming home to homemade treats and soap operas lol. It was also nice being able to be seen off to the bus and greeted when I got home by her. My friends used to call us home babies because her and my dad spoiled us. We didn't even know what eating out was because we ALWAYS had home cooked meals. Going to McDonalds (back then because now I puke) was like a vacation! 😅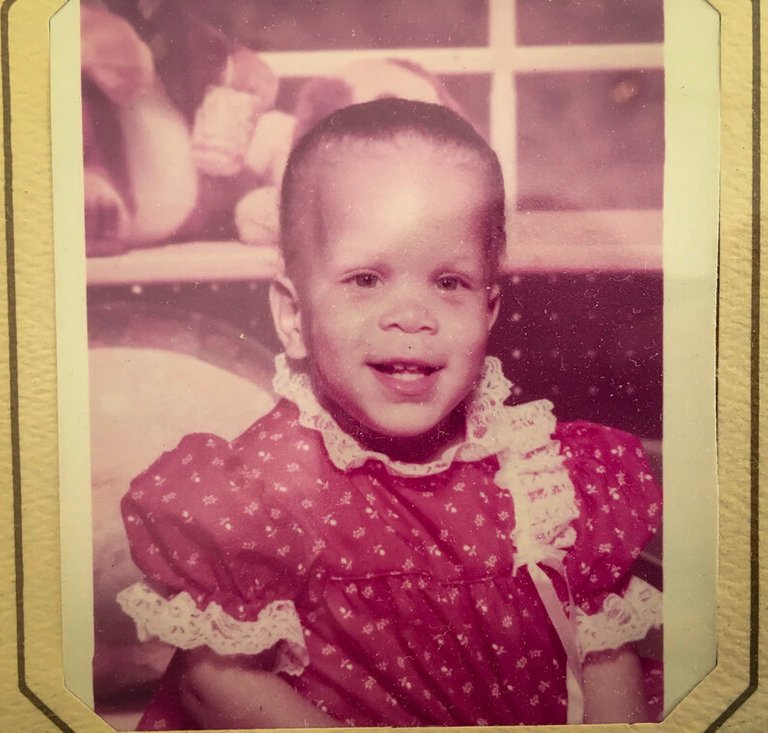 Okay, no big noggin jokes. 😏 This is a pic I took while at the mall. My mom told me that on this day I tried to escape on the escalator and get away. I'm very surprised I wasn't scared of that thing. She said my brother ran after me as I waved to him goodbye. 😂 Yep, that sounds like me. At this age people used to think I didn't have any hair because she kept it in a back ponytail. So glad my hair finally grew more. 🤪
I was probably about ten in this pic, I was always smiling. That was my favorite outfit and pair of shoes by the way. My siblings on the other hand were at the age they were tired of moms' every moment photos. My sis was such a popular teen in school and I LOVED aggravating her around her friends. When I used to catch her on the phone past curfew, I blackmailed her and she had to take me to the movies with her! Oh boy those were the days. Then of course she made me pay afterwards for doing it. She used to sock me and my brother in the arm and I still have bruises to prove it. 🥴🤕😄 She had our backs though and she still does today.
My brother grew very over protective of me and made sure I stayed out of trouble. He used to get so mad at me when I didn't listen. One day I told him,
You're not the boss of me! 😌
He said,
Fine, don't come running when you need help!
Till today he is still protective of me and looks out for me. We are actually closer than ever and I am thankful for that. We can all call on each other and confide in one another and I hope that never changes.

Well, it's been fun and I'm glad I got to spend a little of my birthday and childhood memories with you Hive family! Enjoy the rest of your day/evening! ♥️