Hey everyone, I always try and look at the bright side of life, albeit at times a little tough, but today I got it right. I was off to see my gorgeous child Jesse yesterday as a massive thunderstorm approached, I know that riding a motorbike in bad weather is a bad idea yet (silly me) did so anyways, such is my love and committment to my child.
As I left home a massive wind picked up 1 km from home on a dust road, I hear this massive CRACK and down a huge branch (widowmaker) fell literally infront of my eyes! It missed me by a mere second or less, I had to break evasively and at the end of my momentum I hit the tree, with a mere scratch on my bikes windshield, MIRACLE!
Days like these make me realize I am loved and my time to go is simply not now. My life has purpose and for that I am truly grateful.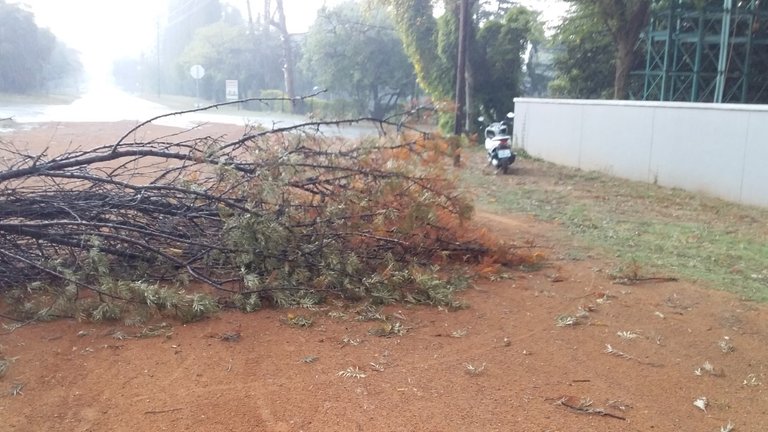 I took this short video just after this scary incident!
https://www.bitchute.com/video/KE9RyQIcW81B/
I trust you have an amazing Tuesday!
Love and light.
Be blessed.
Cheer$;)