On and off for a couple of weeks now, we've been woken up in the early morning hours by scratching and gnawing noises in the roof. It sounded like there was a monster up there at times, and speculation was that a possum or large rat had gotten up there.
I was pretty sure it was a mouse, so off I wemt to the hardware store to find a suitable exterminating device. I found this: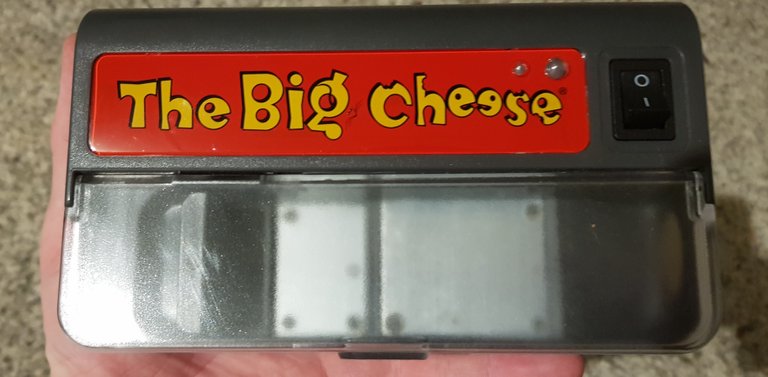 Now this is no ordinary trap. This is the mouse equivolent to the electric chair, but works way more swiftly. It takes 4 batteries, and charges up a fairly hefty capacitor. When the mouse enters to get to the bait, and steps on both of those metal plates inside, the circuit is complete and... ZAP! Dead in 2 seconds flat. I thought that was way better than putting up poison and letting the animal suffer for hours. Just ZAP! and bin. Easy. Being in the suburbs, relocating the pest just becomes someone elses problem, so that wasn't an option.
So we put the trap up, and checked on it 2 days later... nothing. Left it there another 2 days... nothing. "This trap is crap!" We hadn't heard the noises, so we put the trap away.
A few nights later we heard the nois again, and so put the trap back up in a different spot, and with different bait... peanut butter!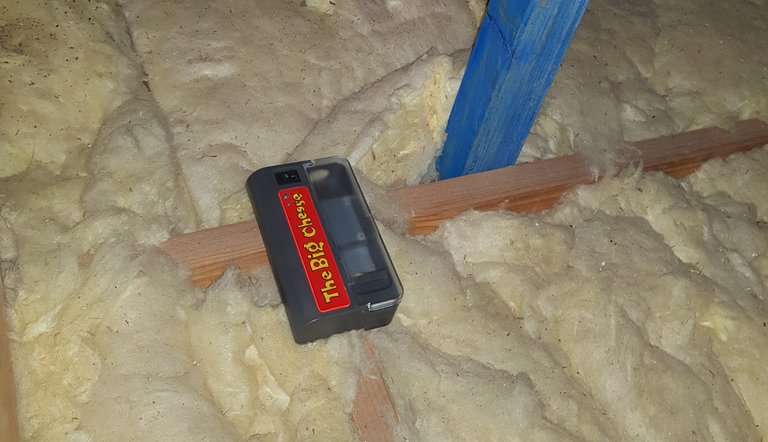 The next night, after work, we decided to check the trap. Bingo! One dead mouse with its face still in the peanut butter. You can see it here if you so wish. Who knew such a small critter could make such a noise in the roof!
I've got to admit, the trap worked better than expected. The Big Cheese is definitely a good name too. Hopefully we don't have any more rodents deciding to make my roof their home, or else... ZAP!
Have a great day.