The Popup Globe Shakespeare Theatre is in town, putting on four different Shakespeare plays for the next few weeks.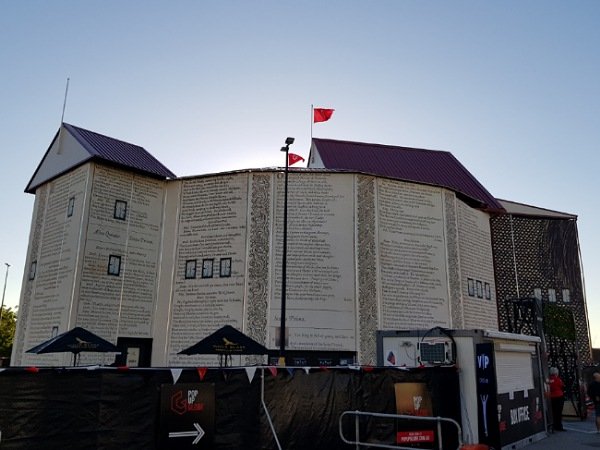 This is a very close replica to the original theatre Shakespeare out on his plays in the 1600s, so it was quite an experience being sonclose to the stage from wherever you were sitting, or standing. We got seats in the second row, right at the corner of the stage. This was our view of the whole theatre.



This was a completely different experience to modern theatre, and we were allowed to take photos and short video if we wanted, but you'd probably miss out on the atmosphere if you we too caught up in taking pictures. I took a few snaps, and a short video at the start, but soon got up in the entertainment, and didn't want to take the phone out too much. I did get a few photos here and there, so here are a few for you to enjoy.

Even if you're not into Shakespearean plays, or haven't read or seen any Shakespeare before, this is well worth seeing for the pure entertainment factor. It is a laugh a minute for the full two and a half hours, and the small size of the theatre means there is action wherever you look. Some of the standing gallery members were taken up on stage for a bit of a dance during one of the scenes, which was a good laugh too.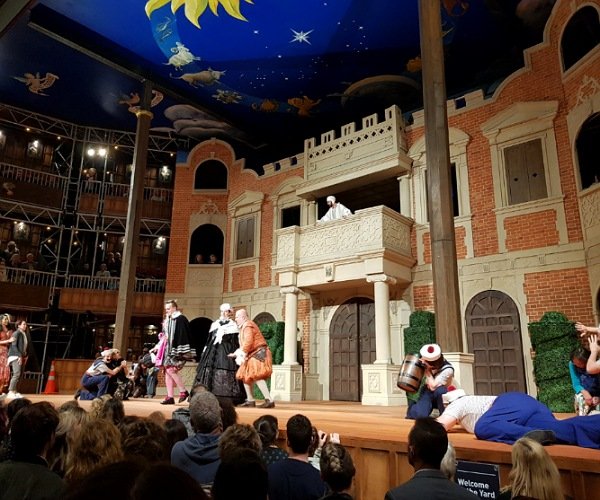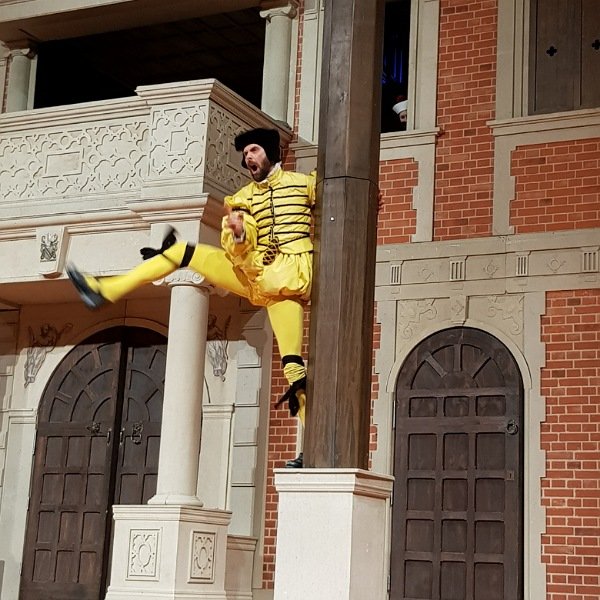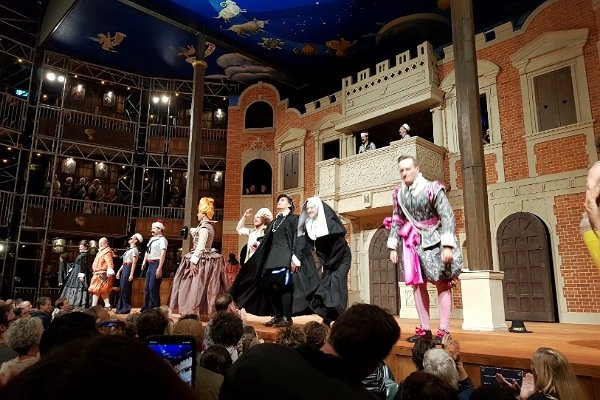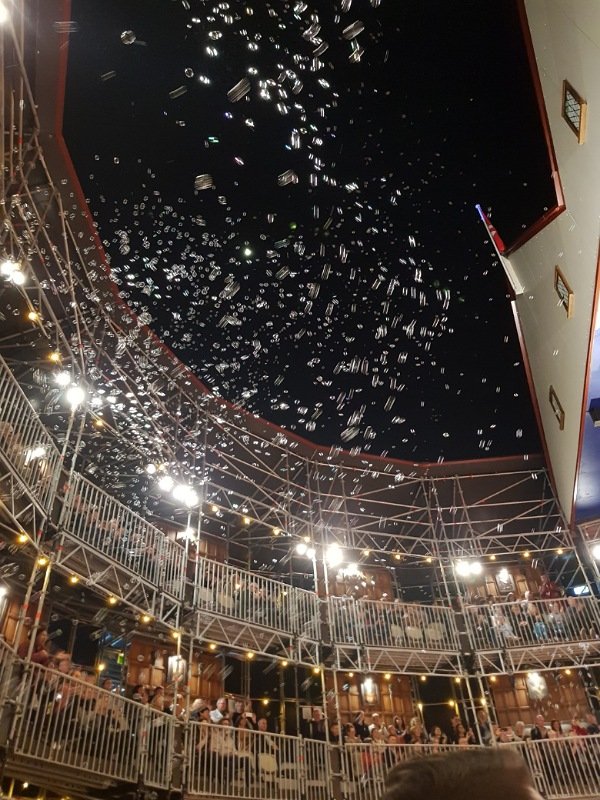 If you ever see the Popup Globe Shakespeare Theatre coming to you town, get there! It is unlike any show you will ever go to.
Have a great day.