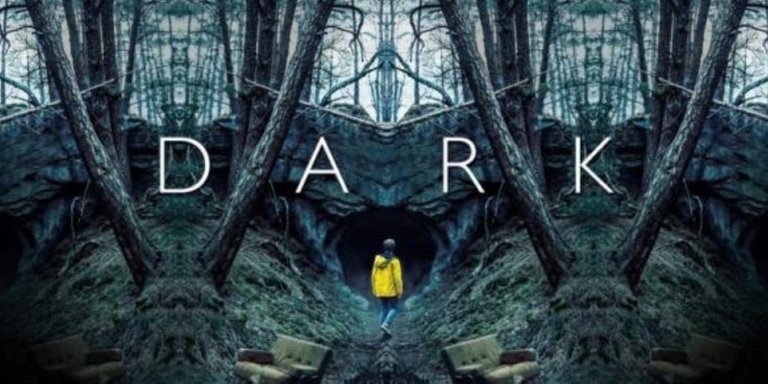 Dark is a German Netflix series. Its 2nd season came on 21 June, 2019. It has became of of my favorites series because of its mind twisting plot. Season 1 ended with a cliffhanger and expectations were raised from 2nd season and they did not disappoint. It was one hell of suspense, mystery and thriller experience to watch 2nd season. I am going to share few inspirational quotes from S02 without sharing any spoilers.
Adam:
It's remarkable people don't crack
given the futility of their own existence.
An endless cycle of life and death.
No matter how much we fight it
we are connected by our blood.
We can feel estranged from our families
and not understand what they do.
And still, in the end,
we will do anything for them.
A man
lives three lives.
The first one ends
with the loss of naivety,
the second, with the loss of innocence
and the third...
with the loss of life itself.
It's inevitable
that we go through all three stages.
Claudia:
There are moments
when we must understand
that the decisions we make influence
more than just our own fates.
Michael:
The truth is a strange thing.
You can try to suppress it,
but it will always find its way
to the surface.
We make a lie into our truth
in order to survive.
We try to forget,
until we can't anymore.
We don't even know half of the mysteries
of this world.
We're wanderers in the darkness.
Adam:
Man is a strange creature.
All his actions are motivated by desire,
his character forged by pain.
As much as he may try
to suppress that pain,
to repress the desire,
he cannot free himself from
the eternal servitude to his feelings.
For as long as the storm rages within him,
he cannot find peace.
Not in life,
not in death.
And so he will do what he must,
day in, day out.
The pain is his vessel,
desire his compass.
It is all that man is capable of.
Only when we've freed ourselves of emotion
can we be truly free.
Only when you're willing to sacrifice
what you hold dearest.
This season also ended with a cliffhanger and every episode became more complex because of 'Time Travel' element but eagerly waiting for 3rd one because next one is going to include Time-Space-Travel (different dimensions or worlds existing at same time).