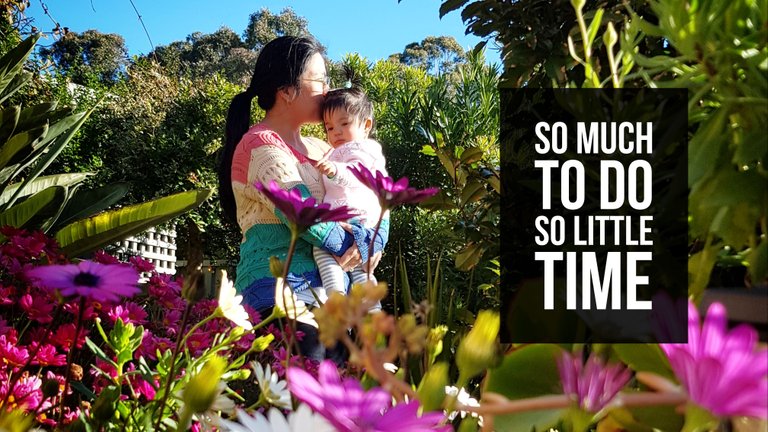 Hubby very kindly took a photo of Bella and me over the weekend.
It was such a beautiful gesture from him.
I'm so used to being on the other side of the camera that I don't really have many photos of myself and Bella. The photos Hubby and I have are mostly selfies aside from the ones the Grandma has taken over the years.
I think I'm at a point right now where I feel so pressed for time for everything.
No time to really enjoy Bella before she turns one.
No time to write a decent blog.
No time to advance my rank in splinterlands.
No time to enjoy a shower.
No time to pay attention to a show.
I think that's why I'm getting so emotional over the photos.
😭😭😭
It's like time stood still for me and I'll forever have that moment.
Everything gets a fraction of my attention these days. It's the only way I can get everything I need to do done every day.
Party invites are almost all out. I'm working through the massive party to do list as well as getting Father's Day organised.
Hubby's cake and pressie ✅
Speaking of pressies.... I finally put in my silver order which I'm hoping I'll get soon. I didn't stick to plan because I got sucked in by "limited mintage". I didn't go crazy just in case I wasn't happy with the site I got them from so this is a trial buy. If all goes well I'll probably buy more coins from these guys because they have free delivery.
Can't wait to show them off! Tell you all about them when I get them!
Well... That's it for me. It's way past my bed time. I hope you all had a great day!
❤🧸1️⃣