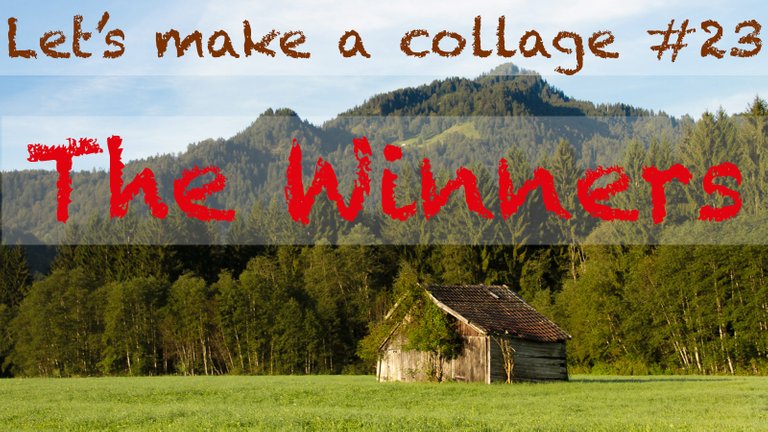 Greetings Steemians!
Yesterday's dPoll on the finalists of Let's make a collage #23 has just been closed and the community has decided:
---

---
Since two contributions share once again the second rank I decided to top up the prize pool a bit and award both artists with a 10 SP power-up each!
Please join me in applauding the three winners! 👏👏👏
Thank you all for your engagement, by creating these cool artworks and joining the polls!
Stay tuned for round 24!
Shaka