Hauhechel-Bläuling ■ Common Blue
Polyommatus icarus (Rottemburg, 1775)
Der Hauhechel-Bläuling ist ein Tagfalter aus der Familie der Bläulinge (Lycaenidae). Der Falter fliegt auf blütenreichen Wiesen in drei Generationen von April bis Oktober. Das Weibchen legt seine Eier an unterschiedliche Kleearten, bevorzugt aber an Hornklee (Lotus corniculatus). Die letzte Generation überwintert im Raupenstadium an der Basis ihrer Futterpflanze. Die Raupen gehen mit Ameisen eine Symbiose ein und werden so geschützt. Erst im Frühjahr frisst die Raupe weiter bis zu ihrer Verpuppung am Boden. Unter den Bläulingen gehört der Hauhechel-Bläuling zu den häufigsten aller Bläulinge und ist noch zahlreich vertreten.
The common Blue is a butterfly of the family Lycaenidae. The butterfly flies on flower-rich meadows for three generations from April to October. The female lays her eggs on different clover species, but prefers clover (Lotus corniculatus). The last generation hibernates in the caterpillar stage at the base of their forage plant. The caterpillars form a symbiosis with ants and are thus protected. Only in spring does the caterpillar continue to eat until it pupates on the ground. Among the Lycaenidae, the common Blue is one of the most common blues and is still numerous.
♀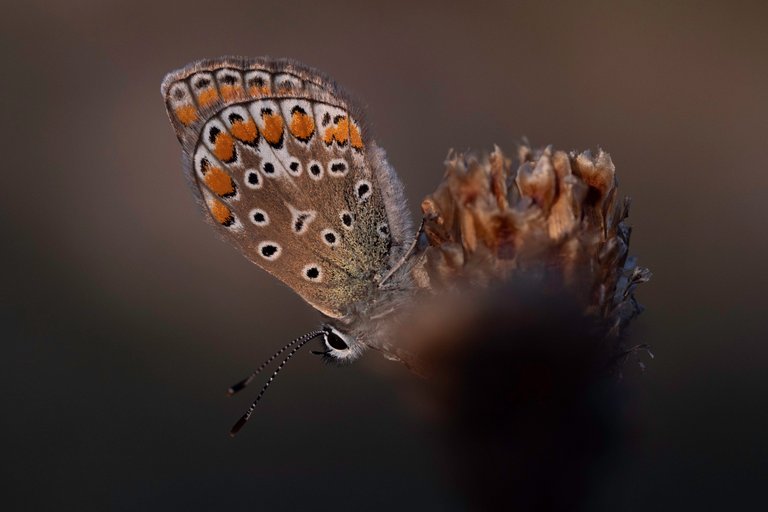 ▲ Click on the image for full resolution ▲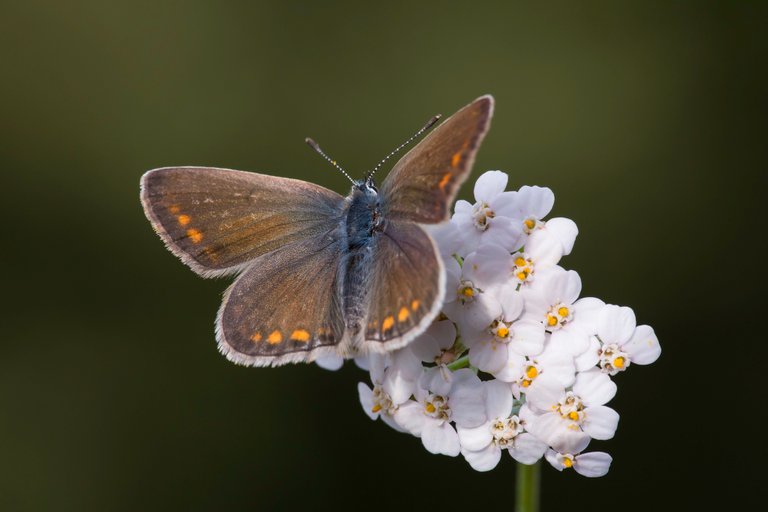 ▲ Click on the image for full resolution ▲
Die Männchen unterscheiden sich deutlich von den Weibchen. Sie sind auf der Flügeloberseite leuchtend blau gefärbt. Das Weibchen hingegen trägt braun mit orangen Flecken auf der Flügeloberseite. In der Seitenansicht ist das Männchen deutlich heller und nicht so intensiv braun gefärbt wie das Weibchen.
The males differ clearly from the females. They are colored bright blue on the upper side of their wings. The female, on the other hand, is brown with orange spots on the top of her wings. In the side view, the male is clearly brighter and not as intensively brown colored as the female.
♂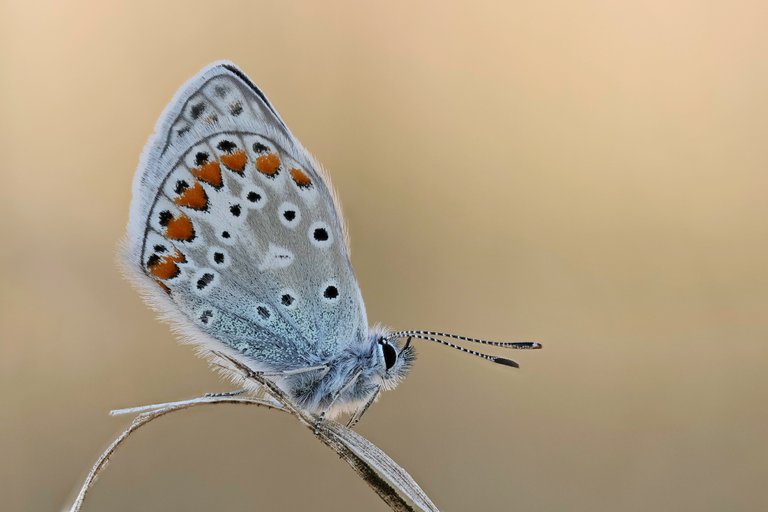 ▲ Click on the image for full resolution ▲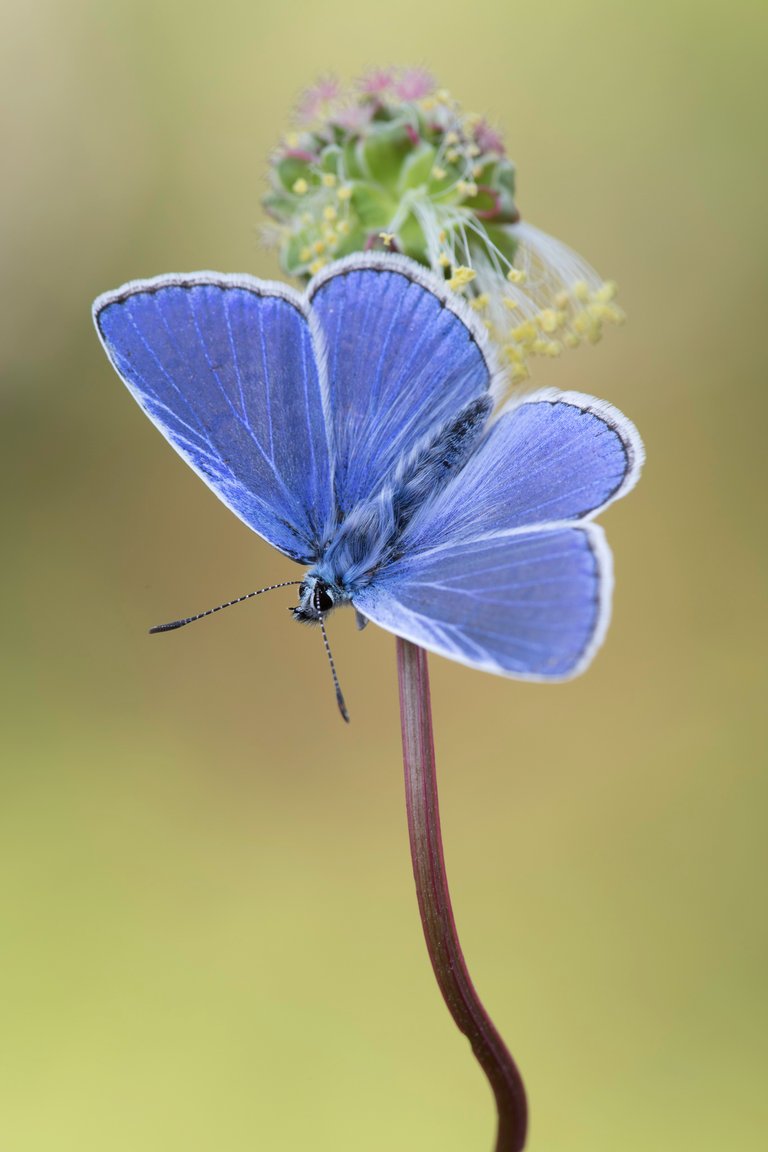 ▲ Click on the image for full resolution ▲
〰️
| | |
| --- | --- |
| Category: | Macro |
| Camera: | Panasonic Lumix DC-G9 + Canon 5D Mark IV |
| Lens: | Olympus M.Zuiko Digital ED 60mm 1: 2.8 Macro + Canon EF 180 mm 1:3.5L Macro USM |
| Location: | Germany, Bavaria, Lower Franconia, Southern Spessart |
Wenn dir mein Beitrag gefällt, freue ich mich über deine Nachricht.
Herzlichen Dank und viele Grüße vom @faltermann 🐛
If you like my contribution, I am looking forward to your message.
Many thanks and greetings from Germany 🦋
🔴 SteeamPeak (Best user interface for the Steem Blockchain)🔴
🔴 SteemWorld 🔴
🔴 eSteem Search 🔴
🔴 Partiko mobile app 🔴