Aschgrauer Rindenspanner ■ Pale oak beauty
Hypomecis punctinalis (Scopoli, 1763)
Der aschgraue Rindenspanner ist ein Nachtfalter aus der Familie der Spanner (Geometridae). Der Falter fliegt in Laubmischwälder und kommt auch in Wohngebieten vor. Der Falter fliege von Mai bis September in einer Generation. Die Raupe frisst an Eichen, es werden aber auch andere Laubbäume in unterschiedlichen Fachbüchern beschrieben. Die Raupe verpuppt sich in einem Gespinst am Boden. Die Puppe überwintert und der Falter schlüpft im Frühjahr. Der aschgraue Rindenspanner ist noch weit verbreitet und ich kann ihn regelmäßig entdecken.
The Pale oak beauty is a moth of the family of Geometridae. The moth flies in mixed deciduous forests and can also be found in residential areas. The moth flies from May to September in one generation. The caterpillar feeds on oaks, but other deciduous trees are also described in various books. The caterpillar pupates in a web on the ground. The pupa hibernates and the moth hatches in spring. The Pale oak beauty is still widespread and I can see it regularly.
♂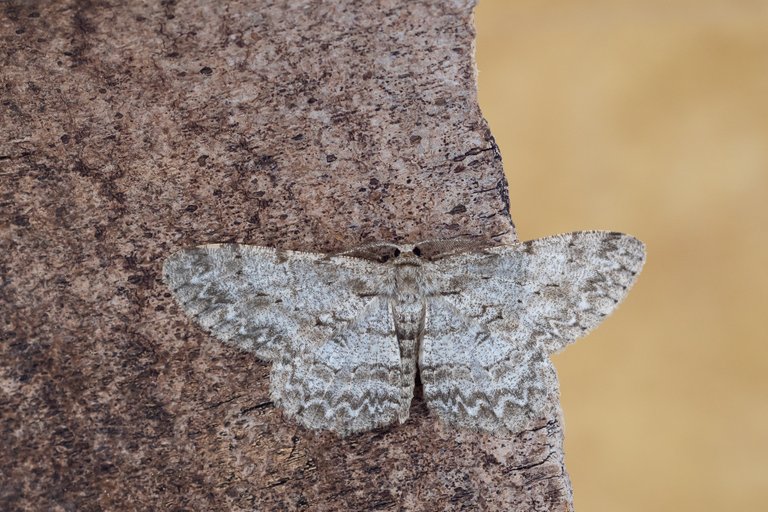 ▲ Click on the image for full resolution ▲
〰️
| | |
| --- | --- |
| Category: | Macro |
| Camera: | Panasonic Lumix DC-G9 |
| Lens: | Olympus M.Zuiko Digital ED 60mm 1: 2.8 Macro |
| Location: | Germany, Bavaria, Lower Franconia, Kreuzwertheim |
Wenn dir mein Beitrag gefällt, freue ich mich über deine Nachricht.
Herzlichen Dank und viele Grüße vom @faltermann 🐛
If you like my contribution, I am looking forward to your message.
Many thanks and greetings from Germany 🦋
🔴 SteeamPeak (Best user interface for the Steem Blockchain)🔴
🔴 SteemWorld 🔴
🔴 eSteem Search 🔴
🔴 Partiko mobile app 🔴