Weidenbohrer ■ goat moth
Cossus cossus (Linnaeus, 1758)
Der Weidenbohrer ist ein Nachtfalter aus der Familie der Holzbohrer (Cossidae). Mit seinem massiven Körperbau und seiner Flügelspannweite von ca. 8 cm gehört er zu den größten Nachtfaltern. Der Falter fliegt in feuchten Gebieten und bevorzugt Gewässer mit angrenzenden Weiden. Die Raupe ernährt sich von unterschiedlichen Laubbäumen, bevorzugt aber ältere Salweide (Salix caprea). Die junge Raupe frisst zuerst der Baumrinde, um sich nach mehreren Häutungen in den Stamm zu fressen. Dort verbringt sie bis zu vier Jahre, bis sie den Baum verlässt und sich im Erdreich verpuppt. Der Falter schlüpft ab Mai und fliegt bis August in einer Generation. Er ist noch weit verbreitet und häufig zu beobachten.
The T-moth is a moth from the family of Cossidae. With its massive physique and its wingspan of about 8 cm it is one of the largest moths. The moth flies in humid areas and prefers waters with adjacent willows. The caterpillar feeds on various deciduous trees, but prefers salix caprea. The young caterpillar first eats the bark of the tree, and after several moultings it eats into the trunk. There it spends up to four years until it leaves the tree and pupates in the soil. The moth hatches from May and flies in one generation until August. It is still widespread and frequently observed.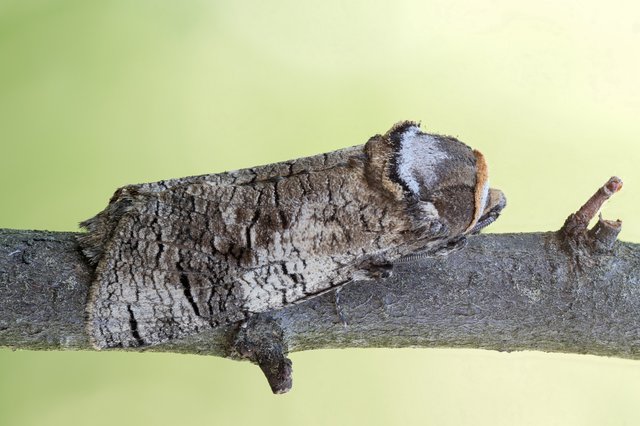 ▲ Click on the image for full resolution ▲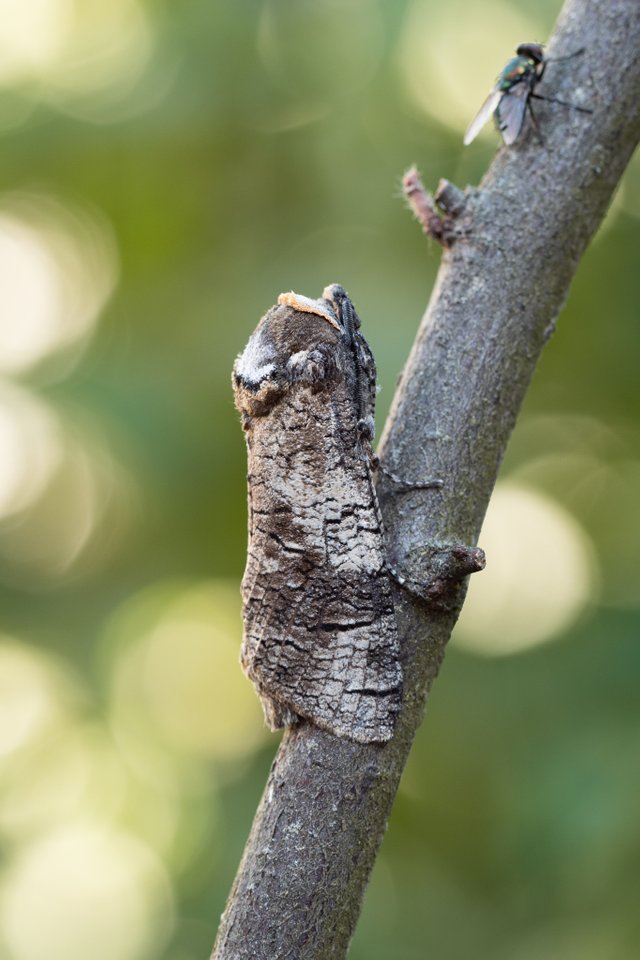 ▲ Click on the image for full resolution ▲
〰️
| | |
| --- | --- |
| Category: | Macro |
| Camera: | Panasonic Lumix DC-G9 |
| Lens: | Olympus M.Zuiko Digital ED 60mm 1: 2.8 Macro |
| Location: | Germany, Bavaria, Lower Franconia, Stadtprozelten |
Wenn dir mein Beitrag gefällt, freue ich mich über deine Nachricht.
Herzlichen Dank und viele Grüße vom @faltermann 🐛
If you like my contribution, I am looking forward to your message.
Many thanks and greetings from Germany 🦋
🔴 SteeamPeak (Best user interface for the Steem Blockchain)🔴
🔴 SteemWorld 🔴
🔴 eSteem Search 🔴
🔴 eSteem mobile app 🔴