Hive Engine Investors are seeing top shelf gains in more than one interface.
The SportsTalkSocial Team has grown their investment at a x10 rate. With the current buy wall, anyone who invested 15 HIVE or less can cash out today and walk away with a x10 profit.
The profit runs out after 300 HIVE.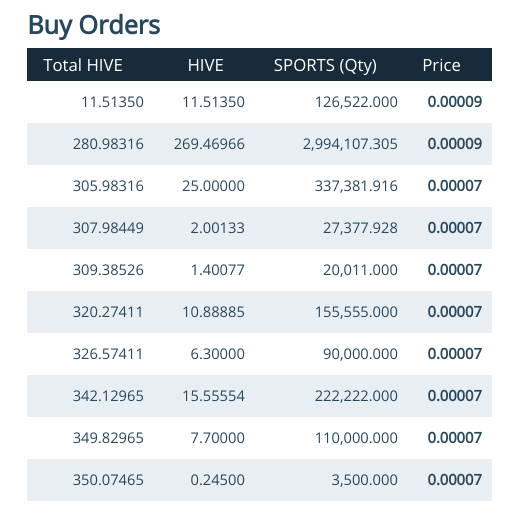 The run has been going since Sept 26. When there was a large purchase that dropped short after, and then ran up again.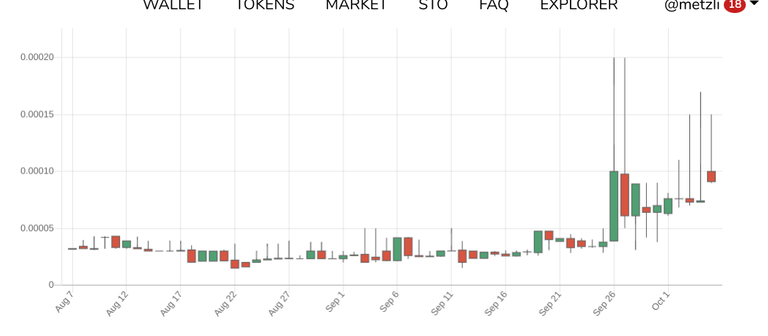 Little runs like this are pre-cursers to bigger runs, showing us what the potential of the investment is.
With sports taking a backseat do to covid, and them slowly making a comeback, there seems to be a lot more to write about. The more distributed the token is, the easier to keep the price up as there is no one big account that can eradicate the sell wall.
I wrote recently about how the leo run is making other tokens soar too but am wondering. Is SportsTalkSocial doing this on its own?
Are you a SPORTSTALKSOCIAL investor? How long will you be HOLDing for?