Hello and welcome to this SPinvest post
SPinvest is a tokenized investment fund/club for all users of social blockchains. Everyone is welcome! The concept of SPinvest is to get rich slowly by using time tested methods of earning, saving and compounding long term. This lets SPinvest offer an ROI of 20% per year on SPI tokens. We encourage long term investing on and off the blockchain. We hope someday everyone will HODL some SPI tokens that can be bought directly from @spinvest are through the hive-engine
.
---
Happy Saturday folks, it is that time of the week again. Time to pull together all of this week's HIVE earnings and update the holdings sheet. In terms of earnings, things have returned to some sort of normality after LEO's recent moon shot. This week we earned just over 1000 HIVE which is awesome and I think our new benchmark. As long as the LEO price stays around the price of HIVE, it's happy days for us. Not a bad week at all, great work everyone.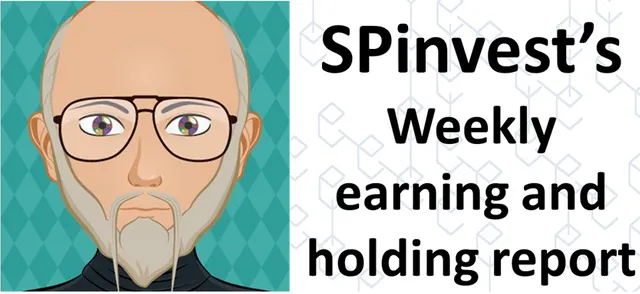 In holdings, a few things have changed around this week. First off, we sold around 11,000 LEO tokens to convert to HIVE to convert to ETH to replace what we lost in the wLEO pool. I was able to buy back 4.7 ETH which brings our balance back to 10 ETH. I transferred 7,500 HIVE out and converted it into $1072 tether USDT, this will be used to make our investment into Splinterland Lands with we hope to create another income source for us. Bitcoin is up the past few days and our investment is doing very well. We paid roughly 37,200 HIVE for 1 BTC and today that investment is worth 94,600 HIVE making it one of our best off-platform investments to date. Total holdings are back over the 300,000 HIVE mark, half a million next?
---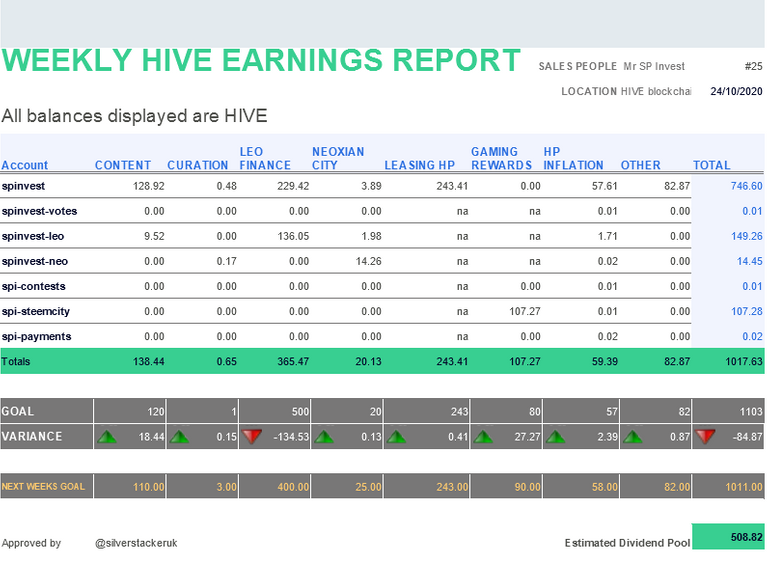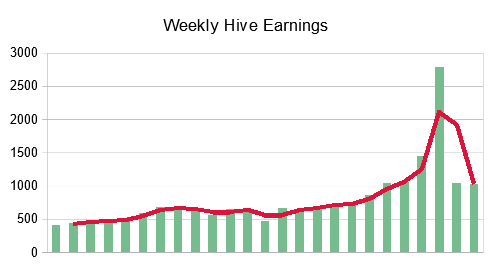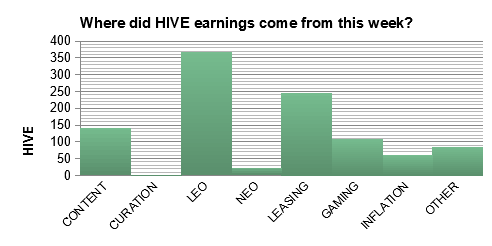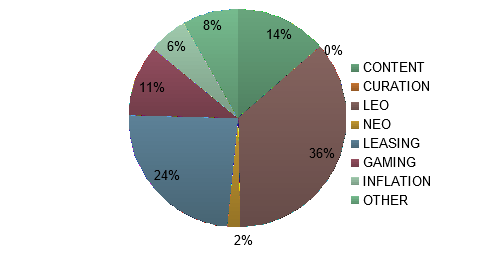 ---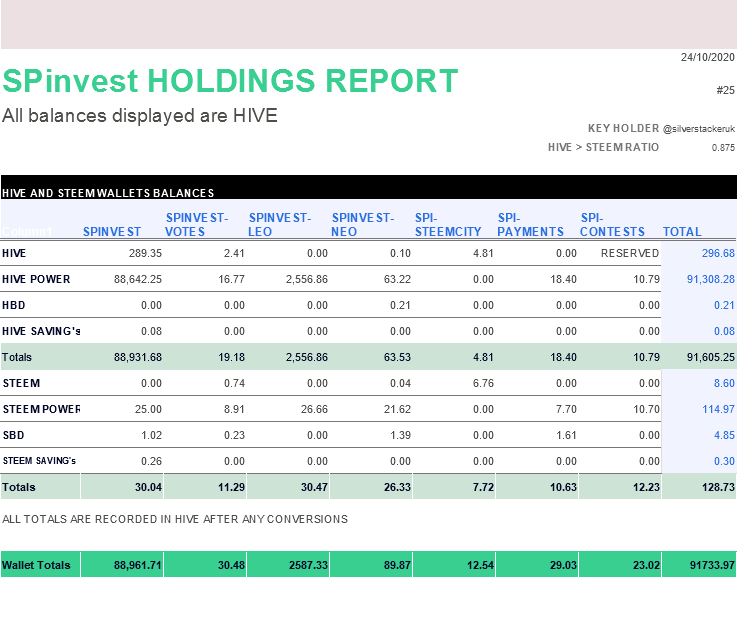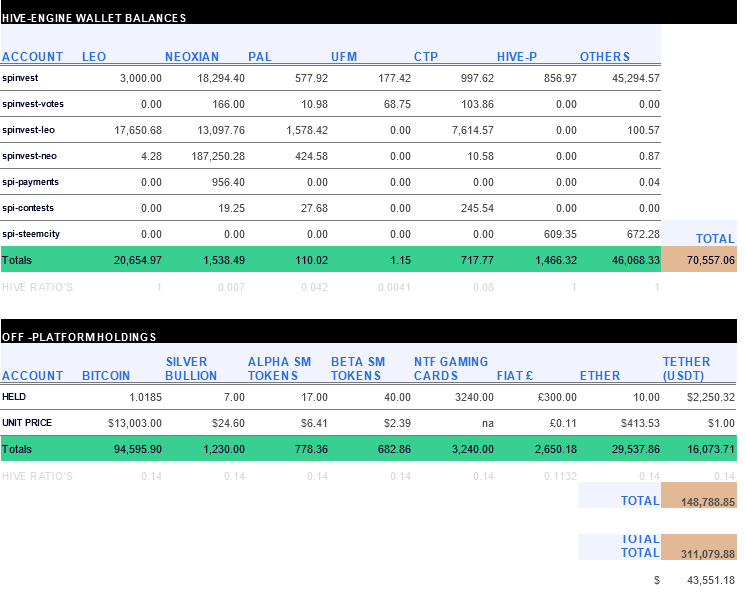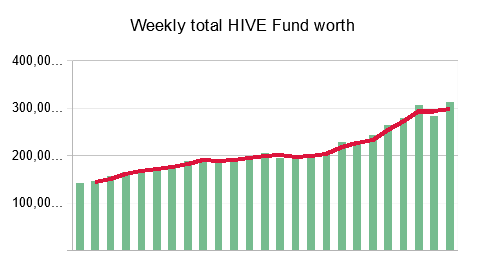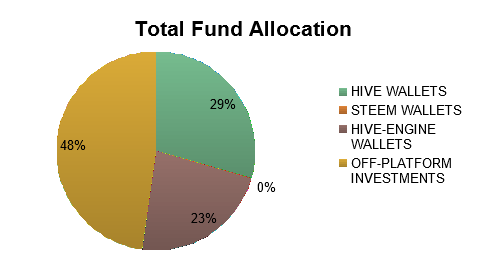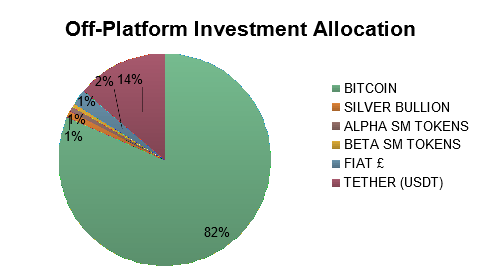 ---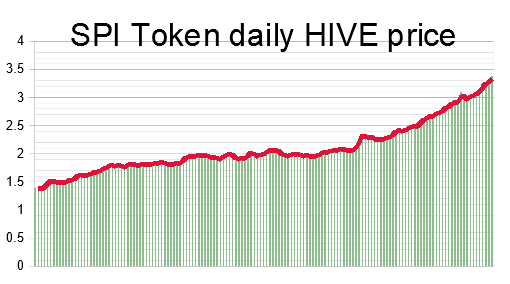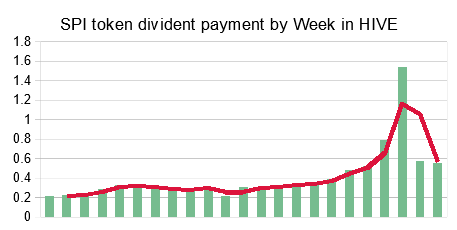 ---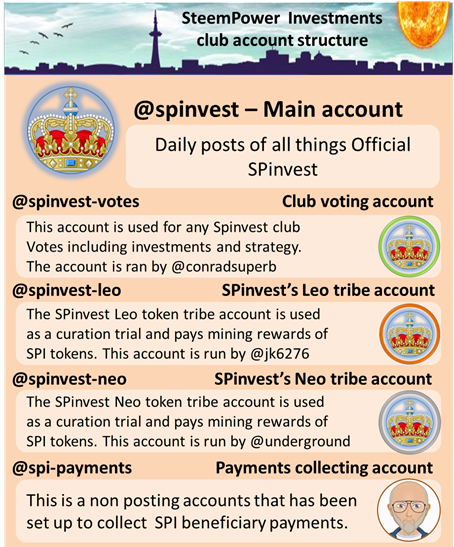 .
SPinvest's content is contributed by @silverstackeruk, @underground, @no-advice, @metzli & @taskmaster4450
Today's post comes to you from @silverstackeruk