Hello and welcome to this SPinvest post
SPinvest is a tokenized investment fund/club for all users of social blockchains. Everyone is welcome! The concept of SPinvest is to get rich slowly by using time tested methods of earning, saving and compounding long term. This lets SPinvest offer an ROI of 20% per year on SPI tokens. We encourage long term investing on and off the blockchain. We hope someday everyone will HODL some SPI tokens that can be bought directly from @spinvest are through the hive-engine
.
---
What do you guys think about this idea??
Let's build some interaction on the HIVE blockchain! Let's inspire people to design cool imagines, let's try something new and that nobody else is doing!!
T-Shirt design contest?
00:00 - 00.51 ----- Intro
00.52 - 04.34 ----- SPEW pool update and buying back out ETH
04.35 - 06.12 ----- SPI token price
06.13 - 09.38 ----- T-shirt design contest idea
09.39 - 13.59 ----- EDS tokens and team building
14.00 - 21.31 ----- TRX liquidity stake
21-32 - Finish ------ Outro
---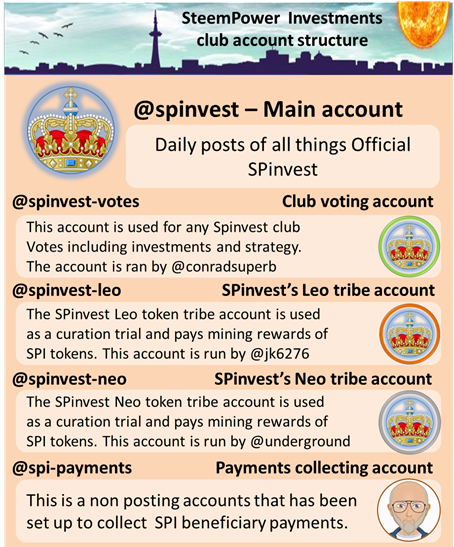 .
SPinvest's content is contributed by @silverstackeruk, @underground, @no-advice, @metzli & @taskmaster4450
Today's post comes to you from @