Hello and welcome to this SPinvest post
SPinvest is a tokenized investment fund/club for all users of social blockchains. Everyone is welcome! The concept of SPinvest is to get rich slowly by using time tested methods of earning, saving and compounding long term. This lets SPinvest offer an ROI of 20% per year on SPI tokens. We encourage long term investing on and off the blockchain. We hope someday everyone will HODL some SPI tokens that can be bought directly from @spinvest are through the hive-engine
.
---
Why SPinvest is different
SPinvest is a project that has been operating for almost 18 months as we start week 26 of year 2. Many will have heard of this project before, some of you will have received SPI tokens from the 1-year LeoFinance anniversary giveaway others will have never heard of it before. SPinvest is a tokenized fund owned by its token holders meaning if you own 1% of all SPI tokens, you own 1% of everything SPinvest owns including HIVE wallets and all its off-platform assets. There is no trickery of words being used here, it is what it says on the tin.
What makes SPinvest different is its token holders generate its growth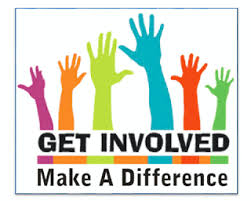 There is no other token on hive engine where individual token holders have so much control over their actual investment. Im not talking about buying 1000 HIVE of a token and pumping its price, im talking about adding value, the real value to the project.
If you what to invest in a project where you can make a difference, leave your mark and pump up your investment all at the same time, SPinvest is where it is at. Right now we have 7 people contributing towards SPinvests growth. These 7 people produce 1000 HIVE a week in profits, 50% of which is paid directly through weekly dividends with the other 50% being used toward token price growth. It seems to be a working strategy, check out the SPI token price chart from year 2 started 6 months ago.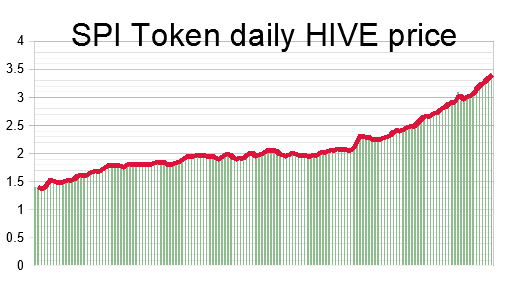 See the daily token price update by clicking here on discord
Yeah, that got your attention!!
As said this growth is dependent on people contributing toward to project and adding value. If you own any SPI tokens, it's in your best interests to do something for the project because all your actions pump your own bags. As an example, @jk6276 started the spinvest-leo account for SPinvest around 15 months back. It's a simple account that curate's LEO and does a weekly post, not to much work involved but when we see the holdings are worth over 28k HIVE, we see the power of the individual with a free hour every week. This represents around 8% of the total SPinvest fund are you part it another way, if JK never started the spinvest-leo account, the SPI token price today would be worth 3.10 HIVE instead of the 3.34 HIVE it is worth. His efforts make up for 0.267 HIVE of every single SPI token out there. It's not hard for 1 person to make a difference if they want to.
I just think what SPinvest could be doing if more people were actively involved. Support is great, commenting on posts, upvoting posts, receiving content all help but producing content, playing profitable games and curating is where it is at.
To wrap up, SPinvest has been set up to be run by its token holders in the best interests of its token holders. The SPI token is also its own governance token with key project changes and investments being voted on by token holders. If you want to blindly invest into shit tokens where operators get bored after a few months to abandon are give up on the project, be my guest but if you wanna invest in a token where you can make a difference and leave your mark im waiting on your DM (discord- silverstackeruk#3236 )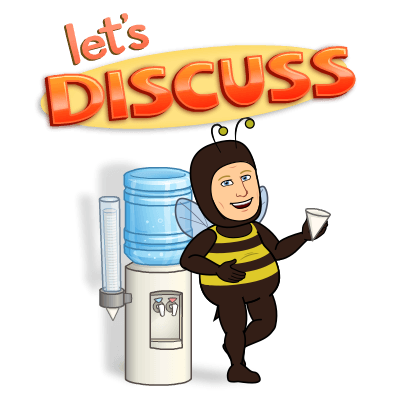 Or lets chat in the comments below
---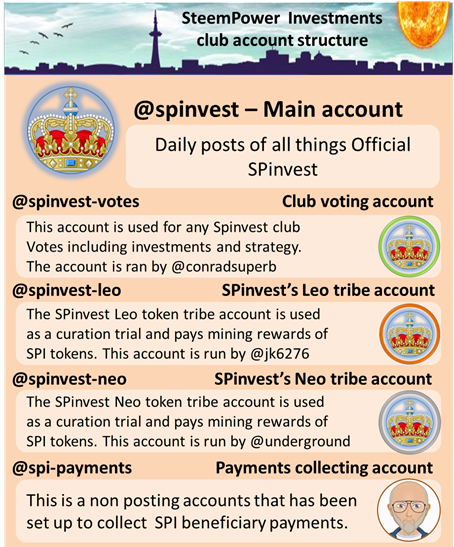 .
SPinvest's content is contributed by @silverstackeruk, @underground, @no-advice, @metzli & @taskmaster4450
Today's post comes to you from @