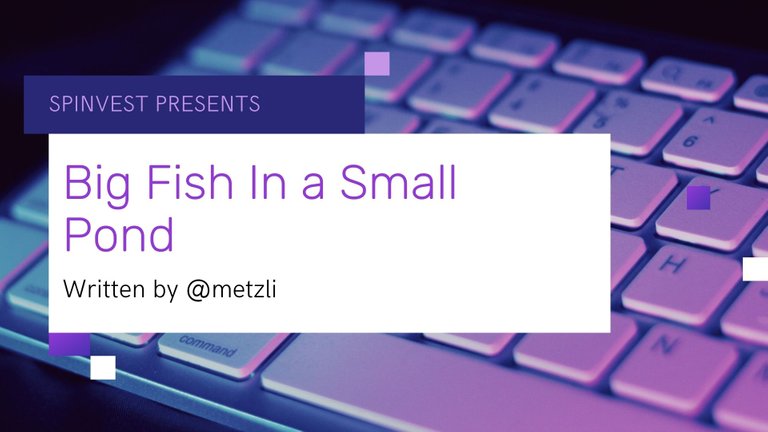 When Engine-Tokens started, the opportunity to be a big fish, in a small pond was abundant.
You chose a tribe, bought a bunch of stake in it, using just a bit of your earned HIVE, you tagged such tribe in all your posts, and you curated from the tribe.
The relatively small HIVE investment, and the time investment in the tribe would make it so that even if your HIVE vote was 0.002, your tribe vote could earn 0.05 in tribe value when converted back to HIVE.
But the price of the Tokens kept dropping and dropping, as there was not a whole lot of buying support, but lots of earners blindly sellings, taking a profit when they could.
Which made the votes, although worth lots of tokens, not so worthwhile since there were not a whole lot of people to buy them.
We call those weak hands
Those of us who had strong hands, and are now enjoying the price of the tokens start their ascent back to where the original prices were.
Not all tokens of course, but enough of them, to let yourself spend time taking a closer look at where to spend some HIVE.
The all around feel of the HIVE Engine stats is up which to me means that a lot of the weak hands are gone (or have forgotten about their bags) and now there are more strong hands HODLing, which is why prices are slowly rising and maintaining their value.
Also, there are newbies coming into the game, and they are investing their bit of HIVE adding more buying pressure.
Do you see a different reason for the prices of HIVE tokens to be raising and holding?
I do know that my Hive Power gives me a measly vote that may get lost into dust, if the price keeps dropping or too many people decide to use their HivePower that day.
And I also know that the flippening has occurred for more than just leo.
It is too bad that most of those buying markets are less than 1000 Hive deep. But not too much of a problem when you realize it is a small group of investors, and nobody is trying to let go of their bags.