Weekly News Update (September Week 3&4, October, November 2020)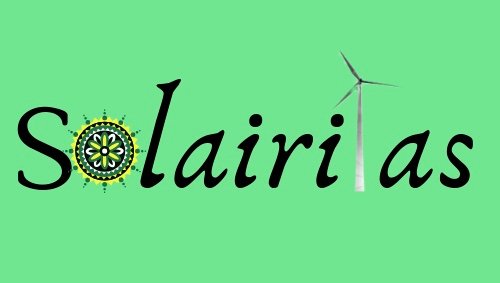 Hello everyone! It's long since past time for another Solairitas Weekly News Update!
Please allow me to begin with sincere apologies for my derilection of duty with regards to posting and keeping things up to date. Despite having been relatively quiet, however, the Project is not at all abandoned nor forgotten and I continue to monitor VP and maintain token balances on a daily basis.
Ok, then, let's get caught up. Since the last update, we sold quite a few SOL! 🤗 Two hundred and thirty, actually, not too shabby! The breakdown is as follows:
@wenchebakken: 10
@j85063: 50
@brofund*: 109
@ecoinstant: 21
@cadawg: 22
@eirik: 5
@sk1920: 7
@jocieprosza: 5
@elizabethbit: 1
*To clarify here, while I hope this is the only such exception as managing which accounts hold tokens for whom would immediately become intractable, @brofund does not actually possess the SOL tokens, rather, @brofundholdings does. However, @brofund is the posting account, while the holding account just holds. I realize this is somewhat breaking the rules and wanted to clarify what was going on with the richlist.
Solairibot continues to do its thing and I have increased my delegation to help it grow faster and provide more value to token holders. It now has 157.791 HP on its own and will be released for testing soon™️. For now, it will keep on trailing.
I still welcome any who would like to trail The Project, as it benefits all our members and you get to keep all the curation rewards! There's a quick link down below.
We are still saving HBD for the purpose of submitting a funding proposal to the Hive DAO and are currently at 3.091/10 HBD. The intent is to request for approximately $15 a week for advertising on MSP Waves.
In the meantime, I have found another place to advertise and we have had an ad running on giftgiver.site (@giftgiver) which delegates and offers a faucet to small HP accounts.

How it looks on the site:

These ad campaigns are purchased with GIFT tokens, which I receive for delegating, so are no additional cost to The Project whatsoever!!!! 😄
Unfortunately, though, it does not seem to have resulted in any conversions as we haven't added any new members since the ad campaigns began. Nevertheless, I will continue to advertise there as well as seeking other inexpensive options.
All powerdowns of NEOXAG and SPORTS have been completed and have been staked to the Project.
I purchased some more BRO for the Project and will (as stated in the white paper) power up the proceeds that come as a result of their ownership (including PAL, NEOXAG, and LEO - dividends no longer come in the form of HIVE).
I also purchased some ARCHONM to help the Project grow with regard to the Archon tribe (general topic). It's a well-managed token with great potential upside. As a Solairitas member, you should definitely use the tag and take advantage of the added rewards. 🤑
VP remains stable in the high nineties.
Current Status:
Richlist: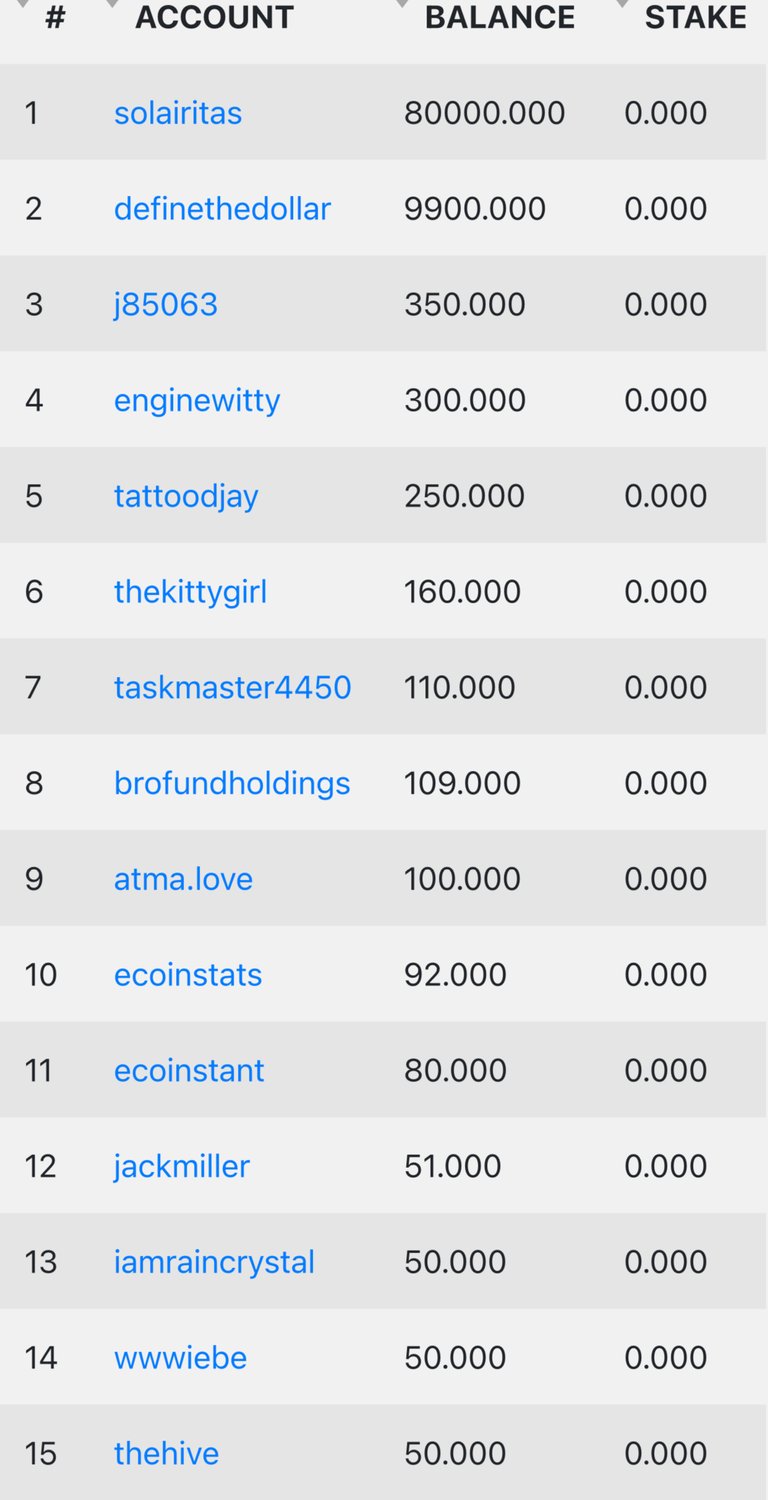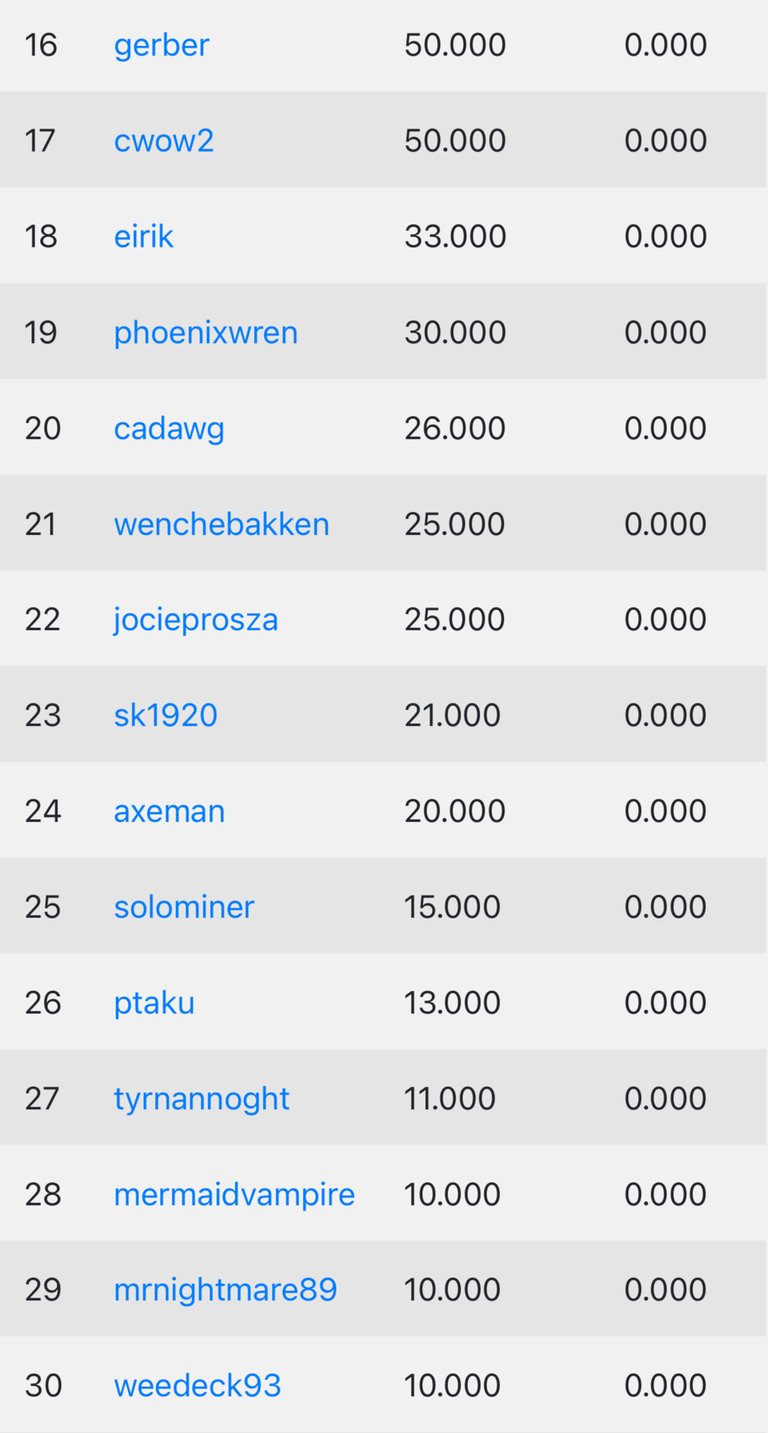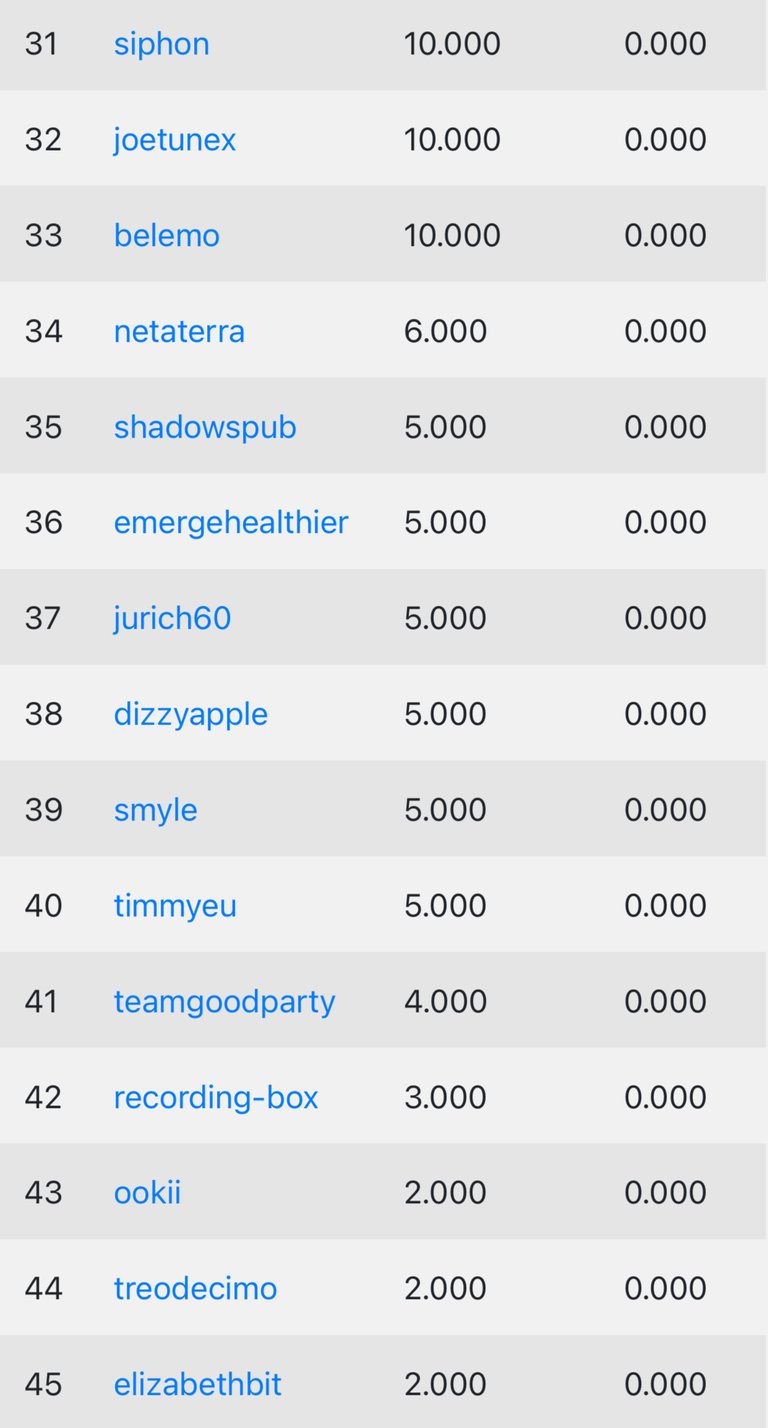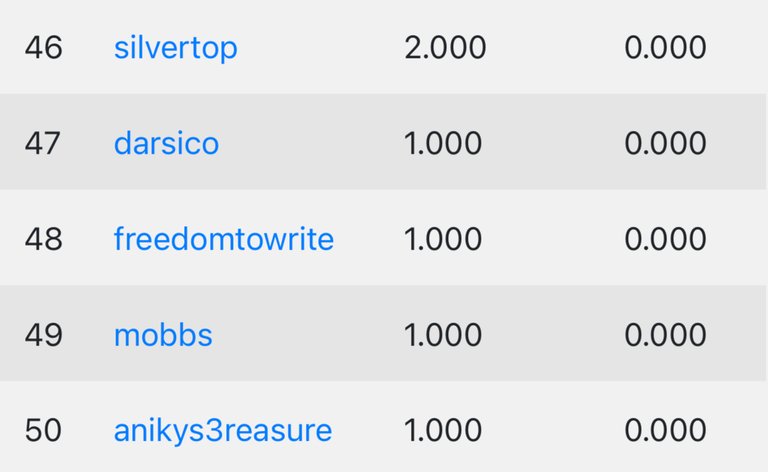 ---
HE Balances:




---
Weekly sales total: 230 SOL
Current HP: 3,224.533 + 4,686.492 (.075 HTU 100%)
Solairibot HP: 157.791 + 2,006.876 (.020 HTU 100%)
Number of token holders: 57
Number of tokens held: 2166 + 9900
Phase: 2/8
---
Buy SOL - HE
Buy SOL - LeoDex
Solairitas Trail
Twitter
Eco Zone Discord
Eco Zone Community

Sustainability Powered by Hive
---
---