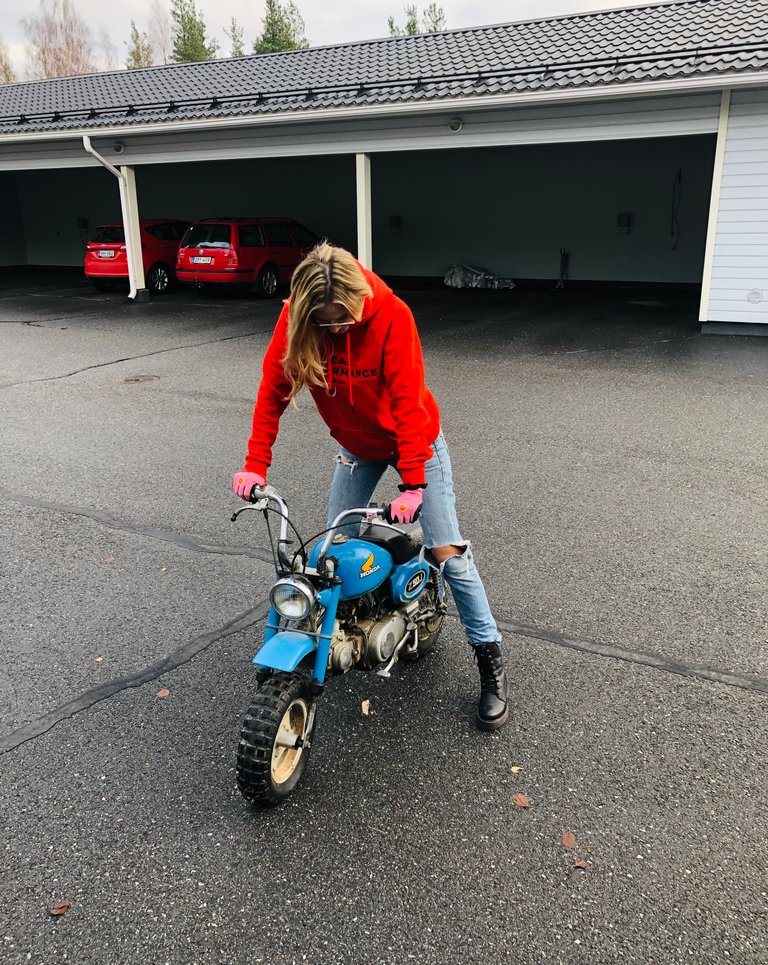 You don't know what you need to know until you need to know it.
When I told people I was going to study photography, quite a few didn't understand why I would need to since I already take good pictures. First of all, thank you, but taking a good photograph on your own terms is only a fraction of what it takes to be a professional photographer. Taking good photographs consistently in different situations is where it starts to get a bit harder, but even that I think is not the hardest part. The hardest parts of the business is the non-photography related aspects of the job. There is so much technical knowledge and planning you need to do to be a great professional photographer.
The so called artistic part of photography is not why I applied to school, it was all the other stuff that surrounds it where I knew I needed so much more knowledge that I didn't even know where to start.
I feel like every week there is something new I need to master, and a whole new world that opens up with it. Every week there is a new element I need to start to learn, from the beginning. Sure you can be "just a photographer" but especially living in a tiny little thing called Finland, it's to your benefit if you can offer more services than just taking a nice profile picture.
A few days ago a friend of mine said he needed business cards and I decided to offer my help. Have I ever made business cards? (aside from the ones I gave out at Steemfest, those who know know) No! Do I know anything about graphic design, hell no! Fuck it, I'll try.
I was introduced to a cool designing program Canva.com just last week, that I thought might help me out to start. I googled some business cards companies dealing in the same sort of business have, and overall some simple designs that I knew could lead me the right way, asked what my friend had in mind and threw around a few ideas of my own.
Luckily I could design pretty freely since the whole website and everything will be redesigned, so I didn't have to follow an already established theme. I also searched what their domestic rivals have as their colour themes, to make sure there wouldn't be any overlap. After a few hours going back and forth, trying out some ideas, we were on a pretty good track already. Next day I made my proper suggestion of the design and after that was approved, a couple things added and everything spell checked and verified, the design was ready. The company was super impressed with the design, so I'm really happy. A new skill has been unlocked.
Next up on the learning block is doing a photo book layout. Another thing I thought would be pretty simple and straight forward, is anything but. The pictured need to be in a specific colour profile and sharpened differently than for screen viewing, there are borders to consider, paper types and book bindings and and and so much more. I was trying to learn the basics of using InDesign today, but jesus christ that is hard and annyoing. I had to give up for now and instead just made a mockup of the layout in Canva so I at least have something ready when I finally figure out how to work InDesign. What I'm trying to make is surely very simple for someone who knows layouts already, but starting from scratch with InDesign where all the buttons are very different than anything in Photoshop, it's a pain in the ass. New skill definitely not unlocked.
Let the learning continue (forever)