As the days shorten and the leaves start to have tinges of non green it becomes time to start clearing out vines and plants that had their day in the sun. Lifecycles of everything are like that so every Sunflower has it's glory days or weeks then decays and droops like everything else. It's humbling to really get into the dirt and watch what you can do with your very own two hands.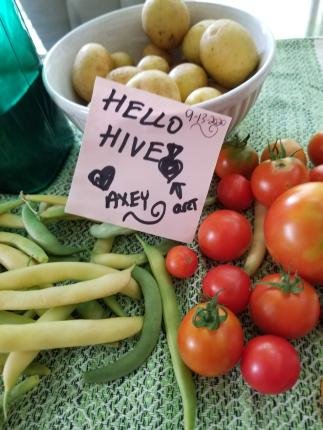 My months of growing food a.k.a. homesteading a bit/gardening, paid off in unexpected ways.

There are tons of things I'd not bother with again unless ornamental and others that are still producing tons of food. Food is important, healthy food is important, it's so important to eat healthy food! Who doesn't like food? I love asking these uber deep questions........deep thots!
THE WINNERS BY CLIMATE, GARDENING ZONE AND HARVEST WEIGHT!
Squash, Tomatoes, Yukon Gold Potatoes and Green Beans were the winners! Cherry Tomatoes especially are easy to grow and have huge yields as did only the Yukon Potatoes. The rest turned to stinky rotten spuds that smelled like horrid earth farts, never planting Russet's again!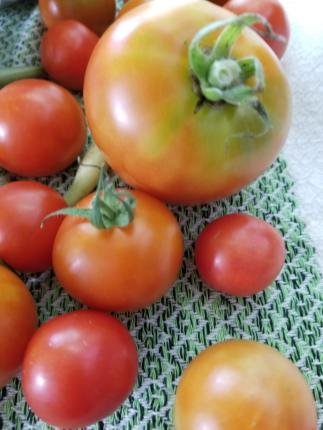 all pictures are property of @battleaxe flipphonefellintothetoiletphotography
My Tomatoes are so juicy and so red and orange and nom
My Maters are so tasty, my Maters are the bomb!
Potatoes by the kilo, fry em' bake'em up
Squash and Zukes instead of Nukes, yeah can farm , oh yup!
I mash mash mash and smash smash smash Yukon golds abound
I like to garden in a onesie so I can squat right down
JAT the song by @battleaxe, JUICY ASS TOMATOES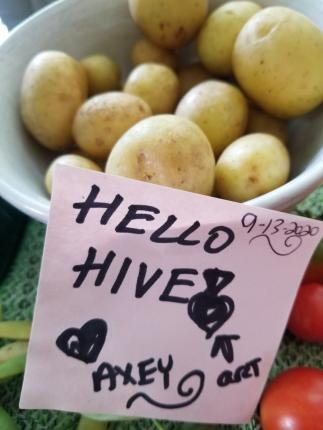 With Yukon Golds you'll not get a lot of big potatoes but can get bumper crops of tons of smaller ones called CREAMERS!......sexy right?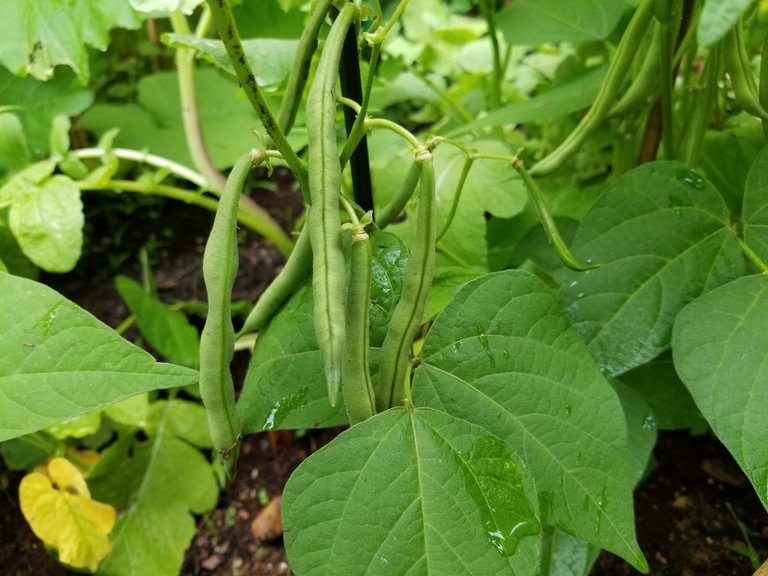 ANOTHER WINNER! Greenbeans and also the Yellow Wax Bean varietal, they too are still rather abundantly producing. They store for up to a couple of weeks too so you aren't having to cook everything right then. I'd not waste my time with a ton of herbs like Cilantro or Rosemary from seed, will stick to just buying it dried in bulk but Basil was a hit and is still going strong. I attempted some berries and corn but that was sort of just ornamental and got eaten fast. Sunflowers were a success but be warned some get 10 feet high then flop over and it can attract a LOT of creatures and not always the good kind! That's where having a 3 1/2 foot Black King Snake in a hidey hole in the main area helps!
that's it for now and wishing you all a happy and fun day and don't forget to UV and follow. You get paid for curating and am still deciding on investing and all that, still getting my feelz on many things but it's going decent. Thanks again to @inertia and @elgeko and @drakos and @whatsup and @thekittygirl and of course @reverendrum for putting some zef pep in my step lately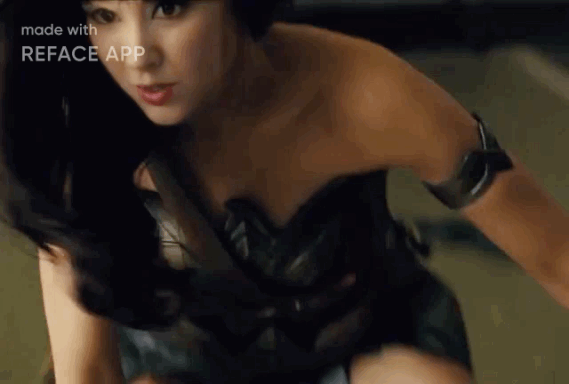 (accurate deepfake but my eyes are david bowie green/hazel/amber but lettin' it slide)