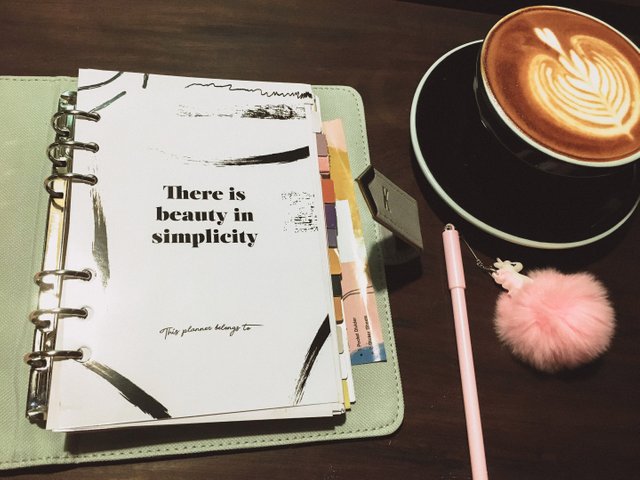 I'm the type of person who has a very messy room, but love to organize my schedule lol. Since high school, I started keeping a planner cos I noticed I forget things a lot and miss some deadlines.
I stopped keeping schedules from 2018 to 2019 though cos I was taking a break from work, just doing things randomly. Gone are those days where I just curate on Steem, do things simultaneously without having to worry about time, etc. Since my focus in life has now shifted from Steem to real-life work, I decided to buy a planner for the year 2020.
While looking for planners online, I saw this Keepsakes planner by Filed and I instantly loved it! Dunno about you, but I have never seen such cute planner before, not in this place at least lol.
I ordered it and received it days later. It was that fast! I ordered the pink, of course, as it's my favorite color. You could imagine how happy I was when I received it.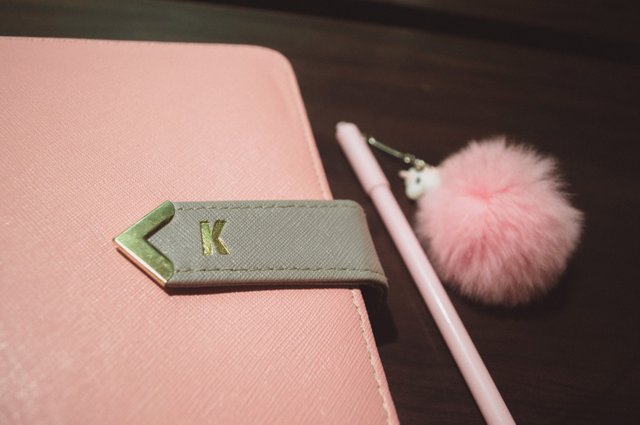 It has a faux leather as the cover. The combination of light pink and gray made it look elegant. The "K" stands for Keepsake. :3 Although it would be a lot better if you can choose a letter for it to personalize it more but I don't mind it being a K.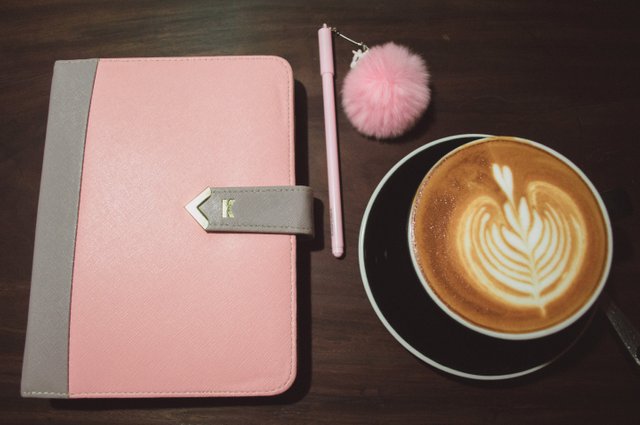 It's quite bulky and heavy. But that's already as expected as there's a lot of space inside for you to put random stuff there. Also, I bought a cute pen from the mall to complement my planner. :p
No, I'm not a 12 year old, but I feel like I still have that 12 year old me inside. I love scrapbooking as a kid!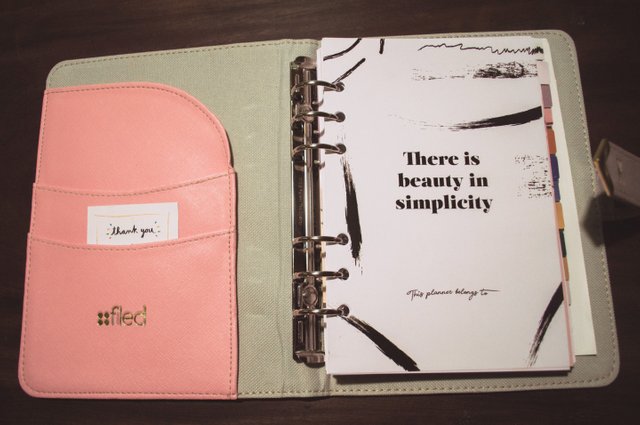 This is how it looks like when you open it. Lots of pockets! I can put my sticky notes collection in there. And some stickers that I could give to people or whatever shit that I want lol. That spring binder can be easily opened/disassembled(?) for you to put more paper or rearrange it if you want.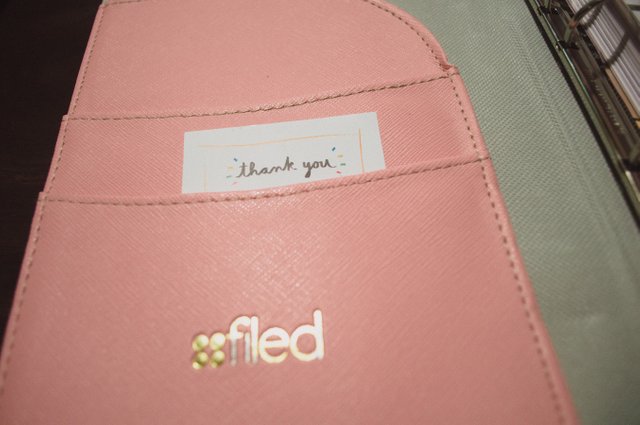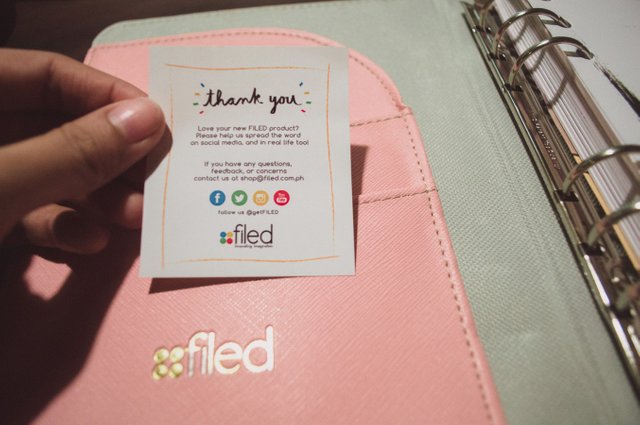 ---
I love that they took the time to print this and make the customers feel special! A thank you note is always appreciated! :)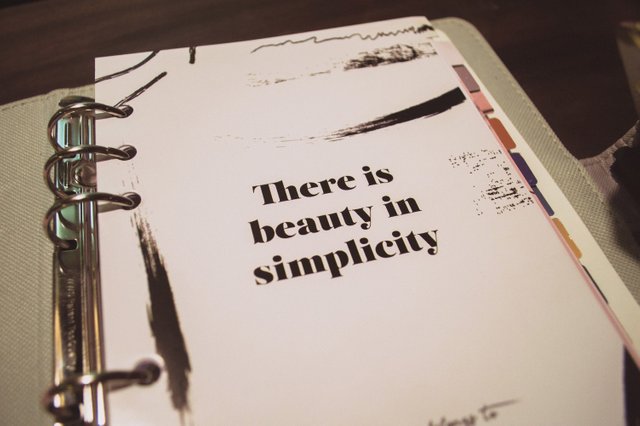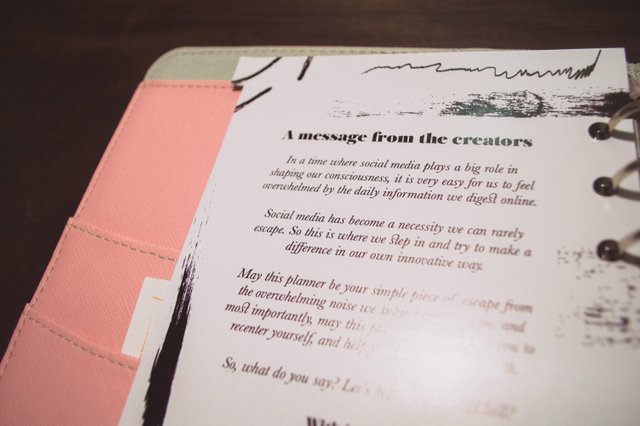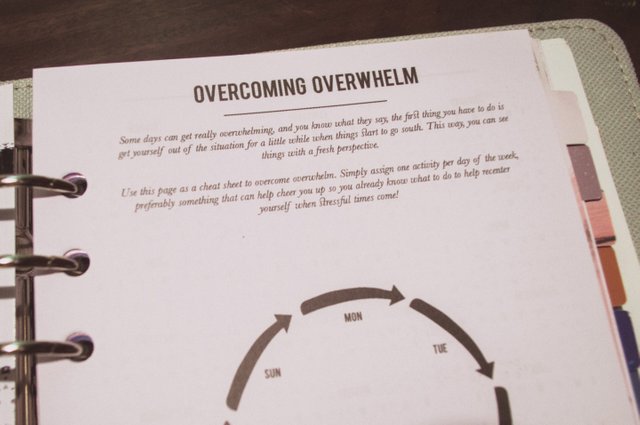 I love that this has this page. The creators acknowledged a common problem that usually goes unnoticed by most.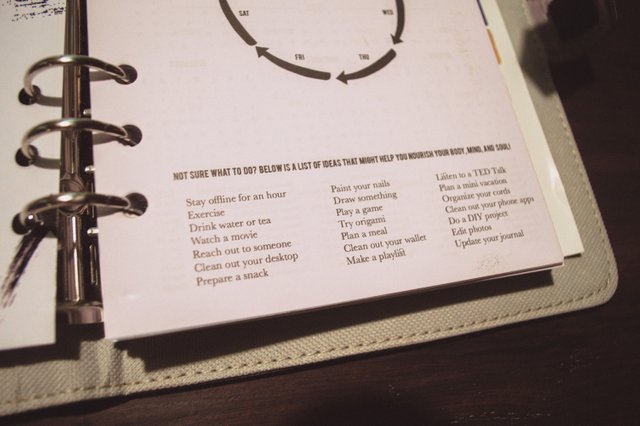 It has some suggestions on what you could do. LOVE IT.
Here's a calendar of the year 2019, 2020 and 2021. Nice. I don't have to scroll on my phone just to view the year 2021. It also has Dates To Remember section. It lists the holidays in the Philippines and the USA. WHY USA? It will be very helpful for those people who work in call centers, freelance field, or home-based jobs, which caters US clients. I really appreciate that they acknowledged that since the Philippines is considered as the call center capital of the world as of 2019. ;)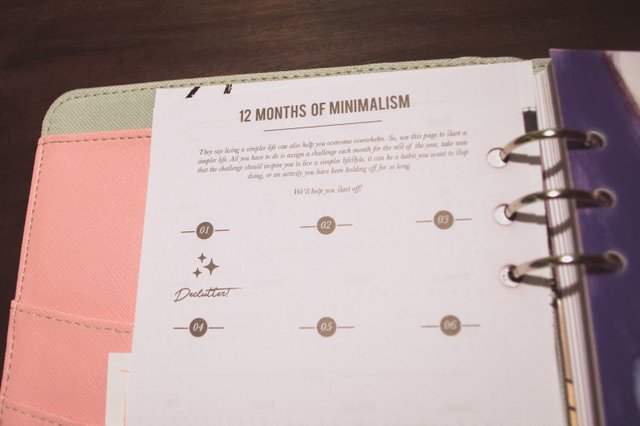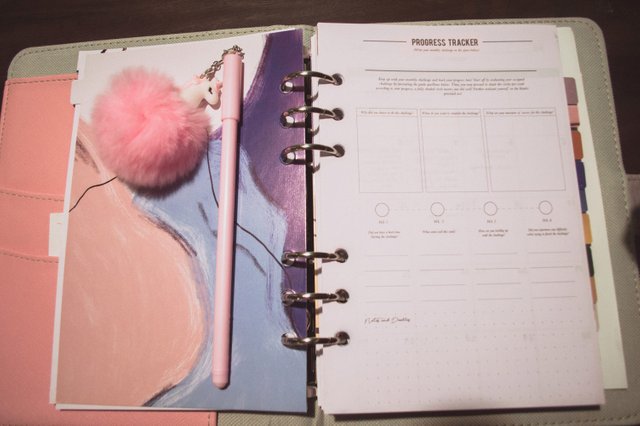 A progress tracker! I can easily put my overall goal for the month on this page.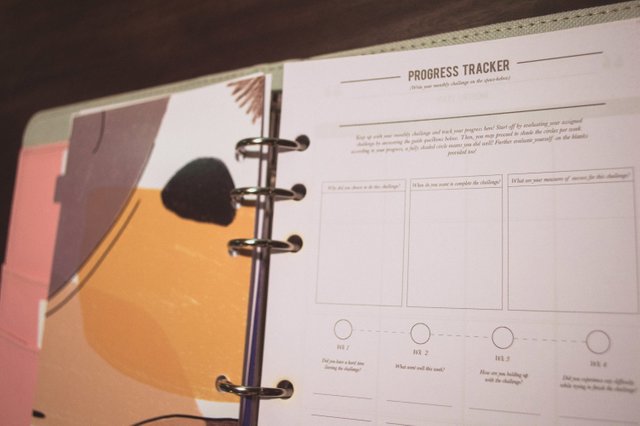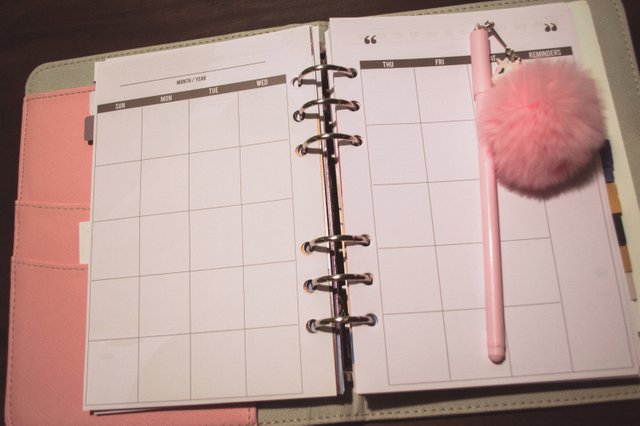 The monthly overview. It is undated so you'll just have to write them. I prefer the dated ones though, but I don't mind this as well. The advantage of this one is, of course, you can still use it for 2021!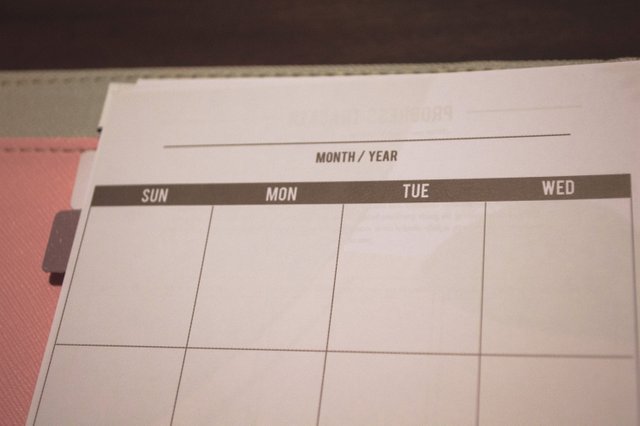 The quality of the paper is also very noice. It's smooth and it's 100 GSM. So not too thick and not too thin. Just perfect.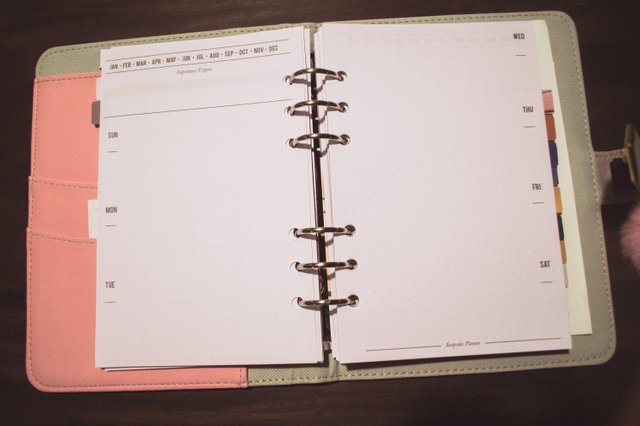 The weekly overview!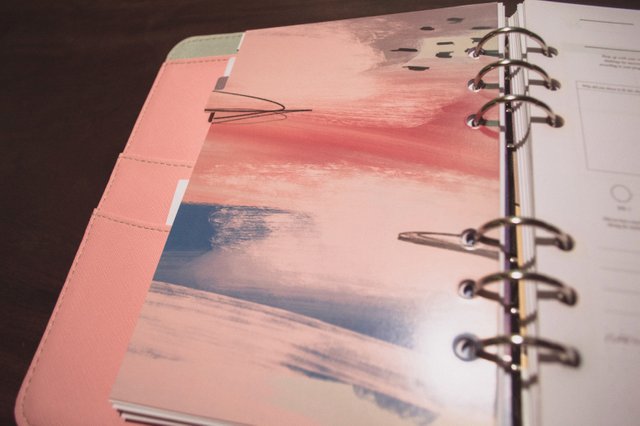 Of course, the monthly dividers are original abstract works by Ivy Lalu. I love that they really collaborated with an artist. As an artist myself, I really appreciate this. Also, check out the artist's shop page. She sells tote bags, phone cases, and etc. Helping a fellow artist! :D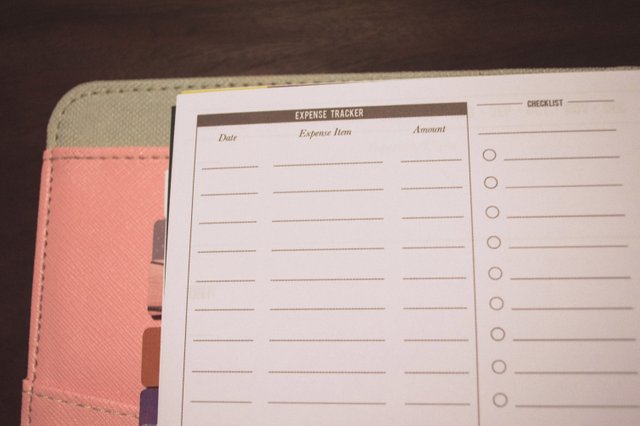 It has an expense tracker for each month! A helpful one for me as I don't write down my expenses lol. Now, I'll be encouraged to write them down. :D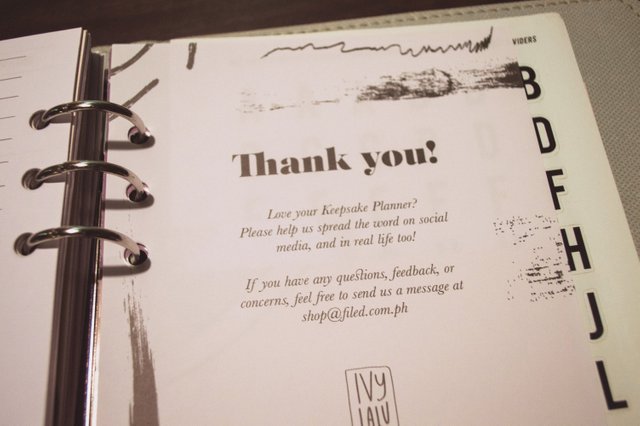 The last page!
Freebies!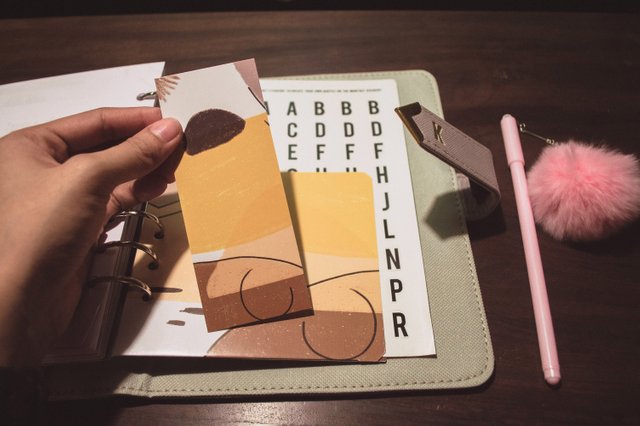 It also comes with a bookmark! You can personalize it. Make a tassel or something and attach it there. Your choice!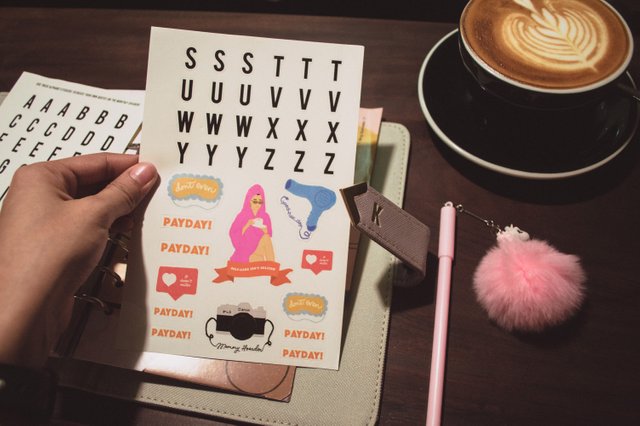 And lastly, free stickers!!!!!! fiwjhsk!@32KJHK. They are pretty as well. Dum dum dum!
---
Overall, I love everything about this planner. I don't usually spend $12 just for a planner cos that's like not the average price of the planners here, but I do think this planner is cheap compared to the quality it gives. It's so simple, but has all the things that a person needs. In my opinion, this is actually better than the Starbucks planner.
I'm not sure if they ship outside the country. They sell through Lazada Philippines at the moment. So if you're from the Philippines and you want to order, you can go to this link.
You can also contact them thru their site if you really want to order internationally.
No, I wasn't paid to do this review but I love it that much that I spent some time to do this. Hahaha. I hope they receive the sales and acknowledgment that they deserve.