MoreMoney is another great site where you can easily get free Satoshi or Bits. The bit is a local currency, and 1 Bit is equal to 1 satoshi. MoreMoney is similar to GraBTC platform. You can read more about GraBTC here.

MoreMoney is a pretty young service, it was launched in 2019. But it already has almost 400,000 users, and it has already paid more than 6 BTC, which today is equal to around $60,000.
The good side of the platform is that it is possible to get free satoshi in different ways.
Earn on Faucet
The easiest way to get free satoshi is by rolling the faucet. You can roll it every 60 mins and win at least 22 Bits. As a higher number you roll as more Bits you can win.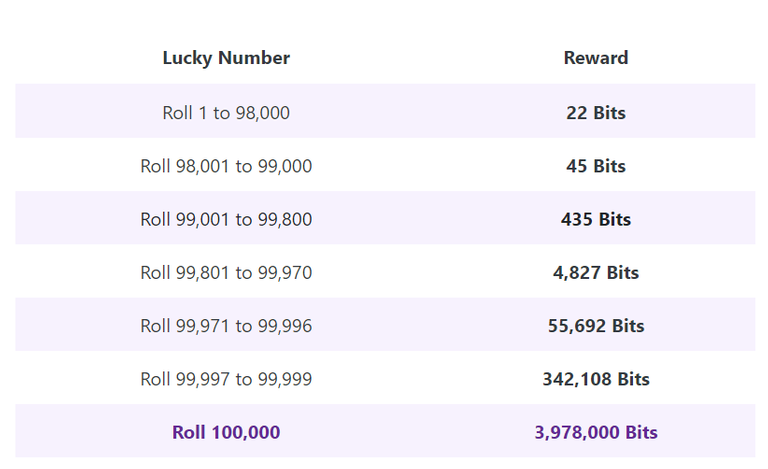 Earn on PTC
PTC is another easy way to get free satoshi in MoreMoney. All you need to do is just to click on the ads, and solve the captcha. You can earn around 4.00 Bits per each viewed 5 seconds ad.

Earn on Jobs
Besides it, you can complete easy jobs or tasks and get free satoshi too. Most of the jobs are about MoreMoney promotion. So, you can attract referrals and start to receive referral commission, and at the same time, you can receive a reward for completing the job.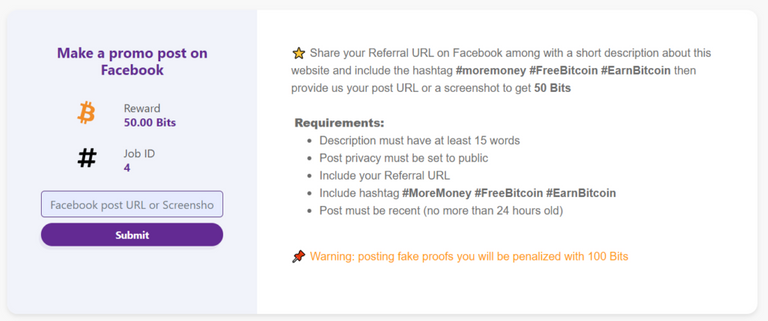 Earn on Offers
You can earn up to $100 daily just for completing different offers like surveys, playing games, sign-ups, etc.

For each completed offer you get credits, which you can instantly exchange into Bits. 1 credit = 0.20 Bits.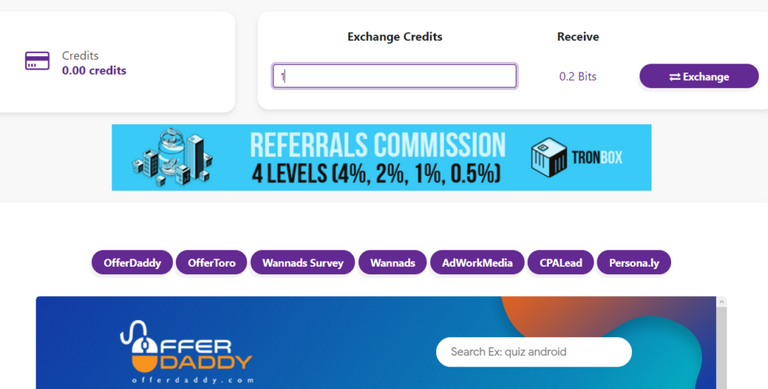 Earn on Referrals
The best way to get free satoshi while doing nothing is referring to new people to the site. You can receive 15% of your referrals faucet claims and 3% of their earnings in the offer wall.
Earn on Contests
In addition, MoreMoney offer different contests, where you can get extra satoshi. Currently, there are 3 contests.

Withdraw earnings
There are 2 methods to withdraw your earnings: FaucetPay and Bitcoin wallet. The minimum to cash out to your Faucetpay account is 25,000 Bits, and to your Bitcoin wallet - 50,000 Bits.
Read also: Earn Free Bitcoin Daily with GraBTC
Source: https://job-online.club
---