Been struggling of late getting art projects done, was happy today to finally see this Bracelet finished!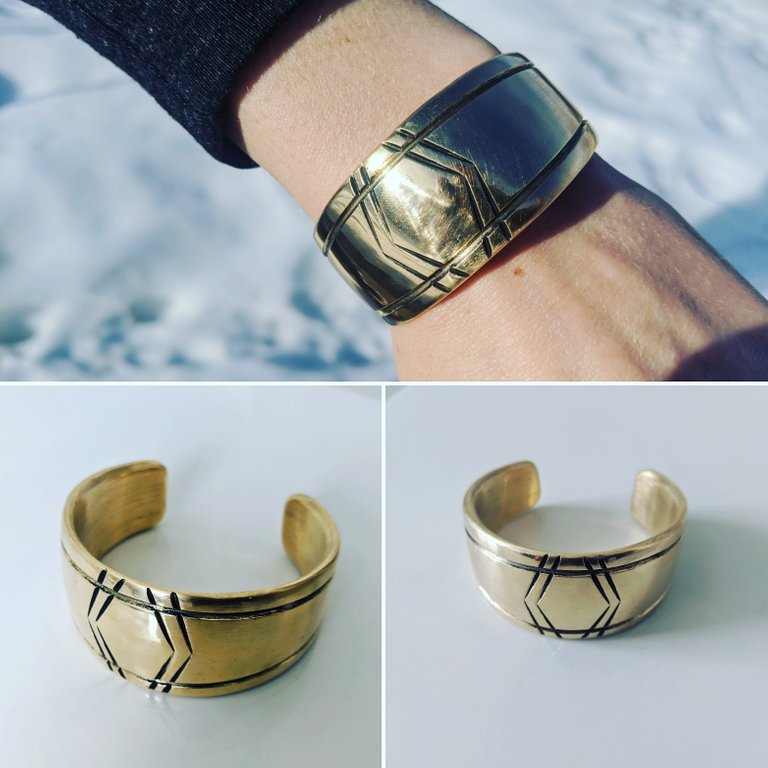 Thanks for stopping in! Your support on the Steem is making my artworks better. I still need a bunch of tools to really shine in jewelry making. And it would be nice to buy some tools and materials with Steem one day!
Here is some photos from start to finish on this Brass Bracelet!
It all started off with this pipe left over from a movie project I worked on. The set decorators had this kicking around at the end of the show and I was glad to get my hands on it. The brass pipe I got was over 3 meters long and if I wanted to, I could make many bracelets.

---
I cut it down to size and then took the bracelet blank off the end.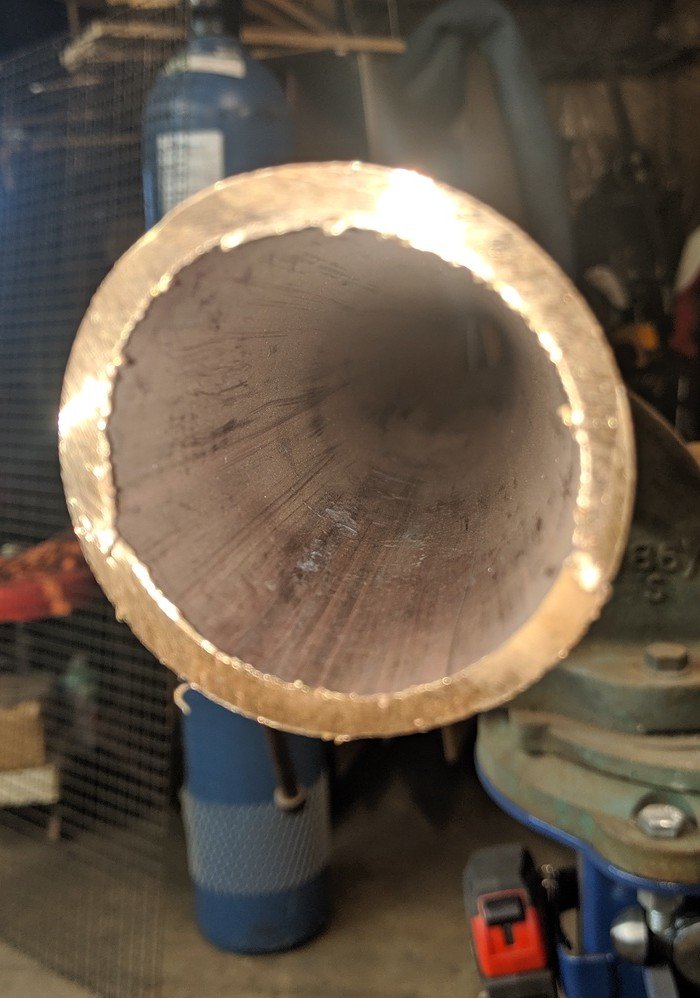 ---
Here a shot of the blank canvas, was not to sure how this would take shape!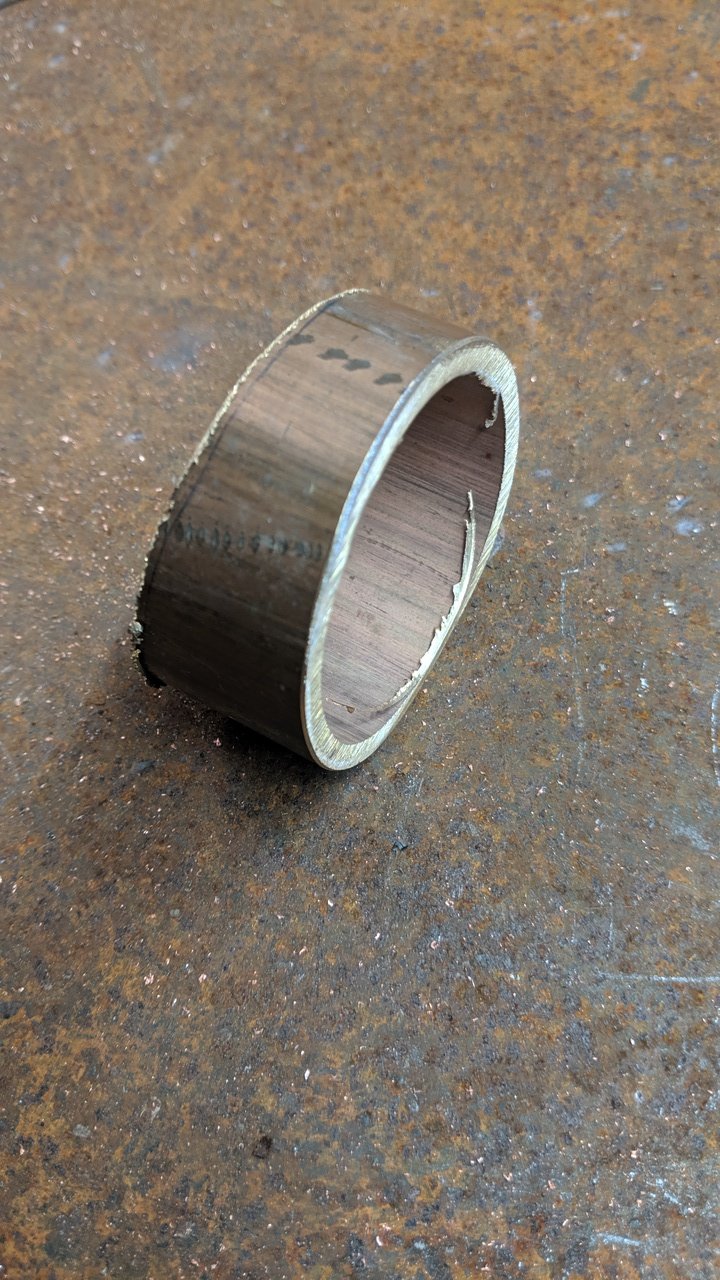 ---
Cleaning it down to the bare metal!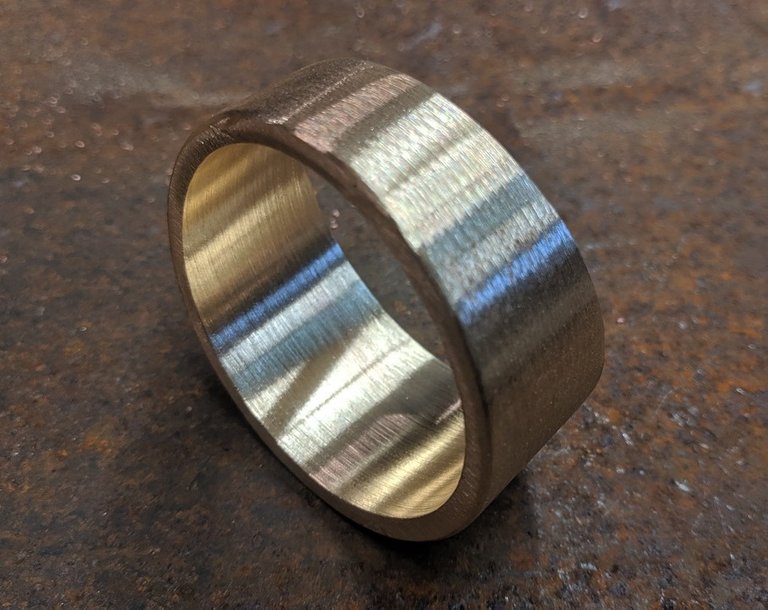 ---
Next it was time to bevel the two front faces. And then start to file a Grove around the perimeter!
---
Next is a photo of some of the tools I used along the way! Triangle file and a tool to clean the inside edge.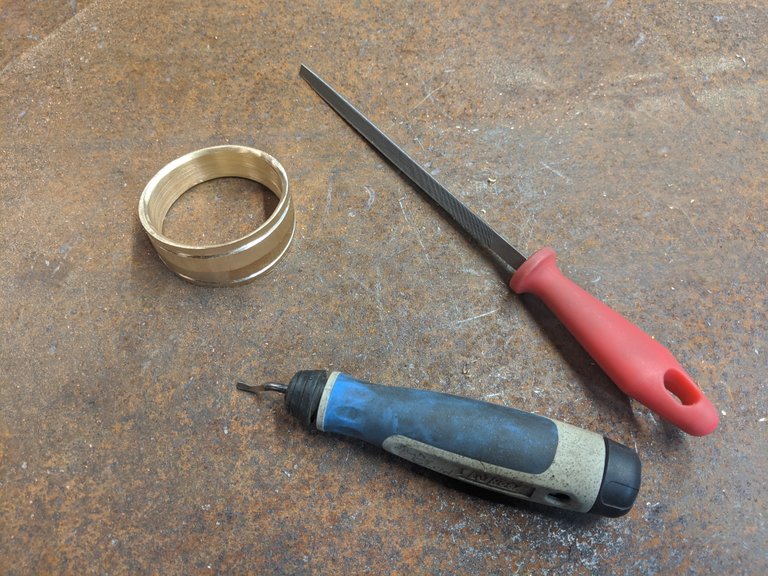 ---
Photo of my disk sander!
---
And a cordless die grinder for cleaning the inside!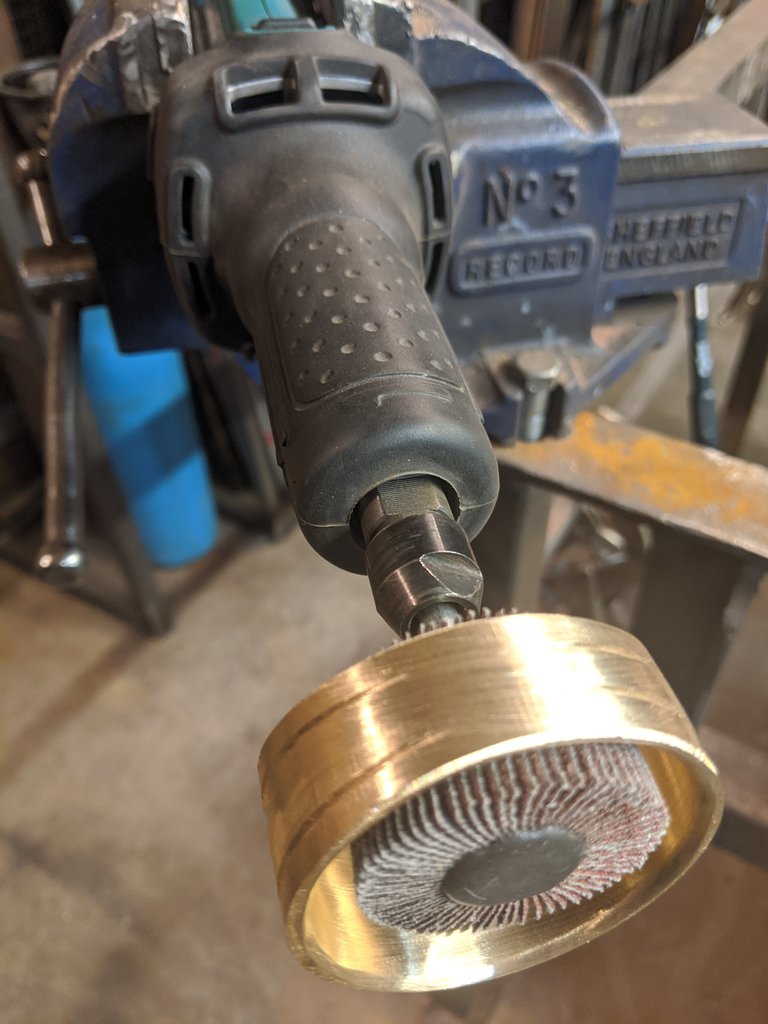 ---
Getting close to polishing it to a mirrored finish now!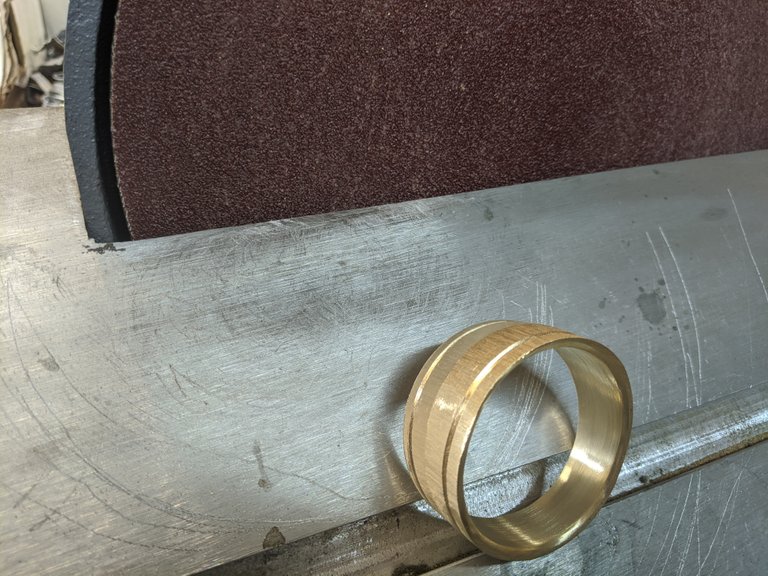 ---
A bam! A little polishing and it's done!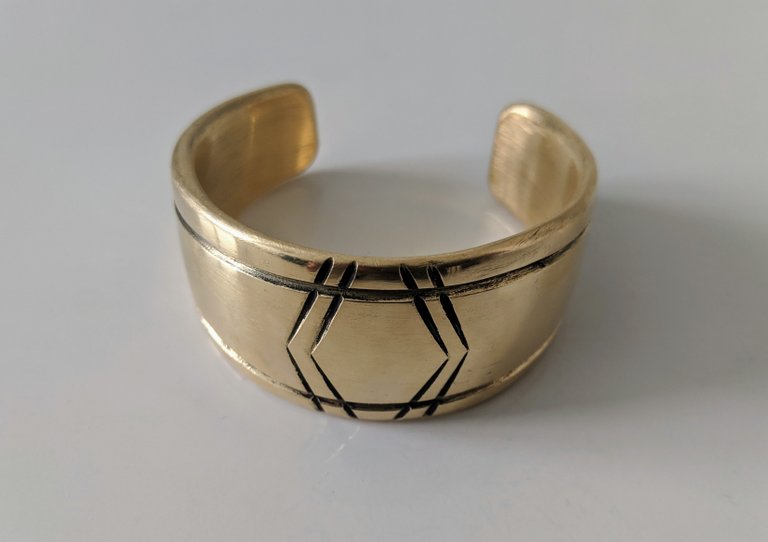 ---
I actually made this piece over a three-week period! Few minutes here and there and done this morning.
Wish I could make metal art full time! Steem support is helping to make this a reality!
More next time and stop by for a follow for more metal art!
@dylanhobalart
January 26/2020