They all attack Trump but he is not The King
When we look at the redeemer's time on earth among us, we see that he was sought after and entrapped by the rich and powerful, by the political elite of his time, and many wanted him gone.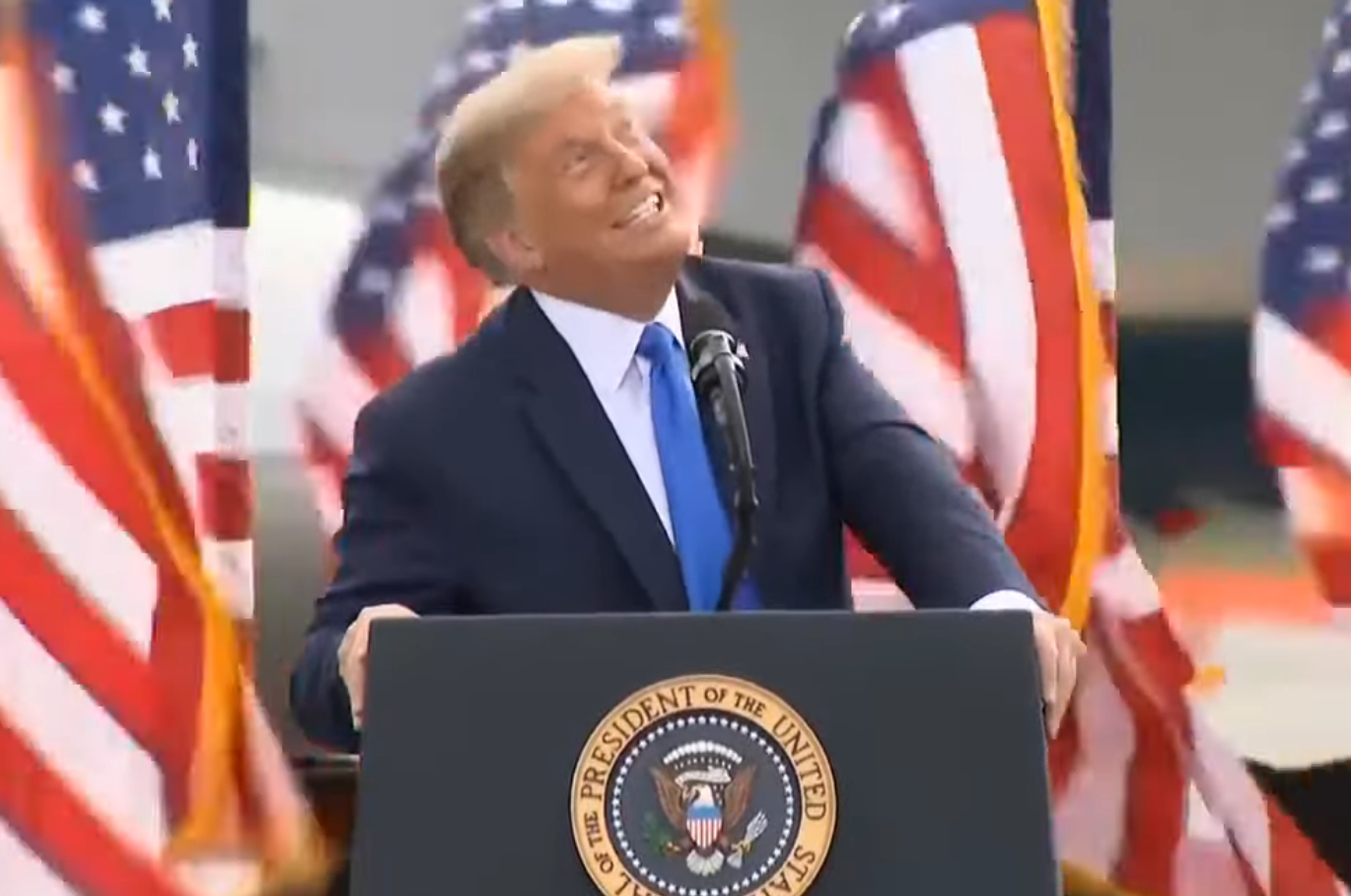 captured from the day he said it
We don't know now many attempts on his life were made but we did see the sentiment that the powerful people had for him, I mean the ones that had something to lose if they were to concede to the King of Israel.
We also see that all of the people who likely have skeletons in their closets or behind the scenes money making scams are hell bent on taking this man down!
I though of this topic when I saw this clip of Trump saying that Jesus Christ is the most famous man who every lived.
Trump is not Jesus
Trump does however share two situational realities with the man named Salvation though.
The rich want him gone, the regular people gather to see him and flock to him wherever he goes.
As far as I know, the man has not healed anyone of leprosy or restored anyone's sight. He acknowledges God on some level here and there, mostly when God is taken out of a historical hymn, pledge, or monument.
I am against Trump's vaccine, his new currency, his stance on Venezuela, and several other policies he holds. But, I almost hope he is voted out of office for his own sake.
The man is seventy-four years old.
He should enjoy the last years of his life, enjoy his riches, and decrease the risk of being bumped off for his ideals. If he is elected on December 12th, then I will have to tolerate his annoying presence in the spot light. If not, all the better for him.
That is my politic commentary at long last.