Hello back after a well deserved Christmas vacation, so to continue doing what we love most, be here at @reggaesteem learning, sharing more about Jamaica and its culture, music and more.
I had arranged with this musical genre EL DUB, now another quite important name for dub as Augustus Pablo is.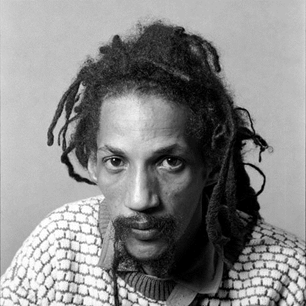 We know that in the world of the show so much actors, musicians change their original name, for another one that perhaps is like to give itself more publicity, this way I pass here.
Actually Augustus Pablo, his real name was Horace Swaby, he was born in Saint Andrew, Jamaica, on June 21, 1954 and died on May 18, 1999, more was a producer, keyboardist and interpreter of Jamaican melodic roots reggae and dub, active since the 1970s onwards. He popularized the use of melodica in reggae music. He was a Rastafarian.
He had a great record of discography, he was with King Tubby and collaborated in the musical production of other singers. Among his musical successes are:

Red Sea (1973), This Is...Augustus Pablo (1974), Thriller (1974), Ital Dub (1974), East of the River Nile (1977), Rebel Rock Reggae (1986), Rockers Come East (1987), Eastman Dub (1988), Presents Rockers Story (1989).
These are some of his recordings, which even after his death, others were heard, as a tribute.
This singer, musician died very young, at 44 years old, he suffered from cancer and did not want to follow any treatment because he followed the guidelines of the Rastafarian Movement. He refused to have his leg amputated and avoid the spread of the disease because he suffered from diabetes and did not want to undergo treatment with insulin. But he never stopped using the Chalice, a Rastafarian marijuana pipe. The Rockers died on May 18, 1999, it's been 20 years, he would have been 64 years old.
He had only one son, his name is Addis Pablo, he follows his father's musical legacy playing the melodica (harmonica) as his father did. With the band The Sons of Dub, where many of his father's friends have helped him as Herman Chin.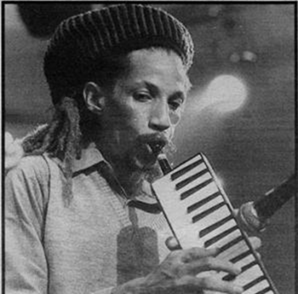 There is a documentary In My Father's House that tells of Paul's mystical and musical heritage. It is his son Addis, which, by the way, means "new" in the Amharic language, who tells this story, thus symbolizing a rebirth of Augustus Paul in his son.
And as I have already done here to finish a video with one of Augustus Paul's musical themes.
---
Posted via ReggaeSteem | Reggae Culture Rewarded