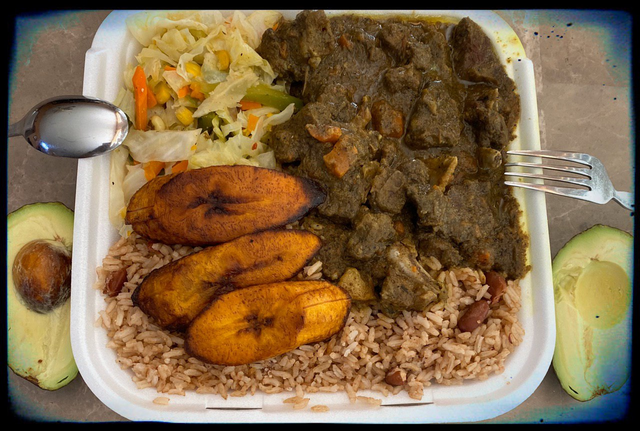 Today I got myself some curry goat, rice.
It was good and I cannot finish the dish
so I do have some leftover that will be gone
later.
The curry goat was well done.
Adding haas avocado make wonders to my palate.
Looking as always to pamper this tribe I found many reggae cover.
It is like a plus knowing many genres and songs do have something with reggae.
Definitely worth mentioning cause #youtube is populated with songs.
I was looking at John Legend song All of me and time flies.
This beauty came out in 2013. So many artists and youtubers put it out.
I found a version in #spanish ans she sounds really
entertaining.
This ballad got better days in 2014.
The words are well trained to capture your grey matter.
I found two reggae cover version and they differ greatly by the works of the artist.
Jah Cure got my vote and I will share it with you.
His style makes you want to listen fully to immerse yourself
to the words.
Hear this: