Hello ReggaeSteem family and everyone on STEEM.
January has been a busy month, so busy that I have completely dropped out of the habit of posting regularly. I have been working away behind the scenes, and keep forgetting to actually engage and post - the cornerstones of this community. Anyway, time to fix that and get back to daily activity.
I've loved watching the developments happening here on ReggaeSteem over the last month. It was exciting to see the founders at the conference at the Jamaican Stock Exchange, and all the possibilities that could bring. Also, the progress being made towards the most epic first ever #Jahmfest events is fun to watch.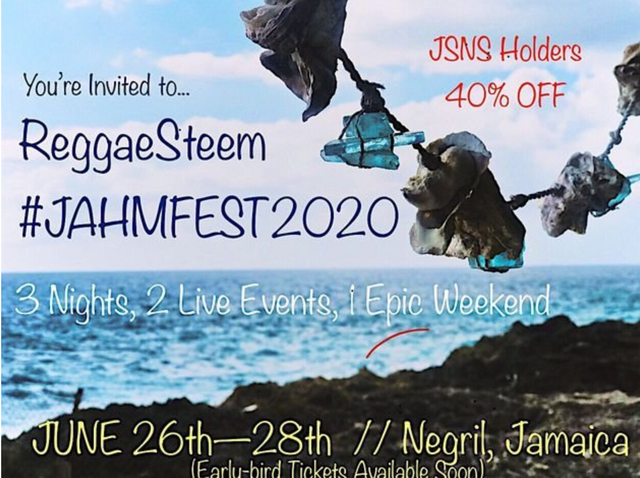 Image stolen from this superb post by @conradsuperb
My JPUD
So I had been hoping that this post was going to be epic, but I'm not quite there yet. During January, I acquired the 25K JAHM I needed to get to the magic number of 100K. However, it is in a separate account to where most of my stake is. Quite rightly, even though I do have over 100K JAHM power, I do not yet qualify for a JSNS token. The guidelines are clear that all stake qualifying has to be held in one account, to prevent any possible abuses. I 100% support the decision to make me wait till I can get all my stake into 1 account. I will be honest and say I was disappointed, but in the big picture it will be a small delay and the reasoning is very sound. This decision, upon reflection, shows the strength of sound governance and decision making that is occurring in this tribe, and reinforces why I feel this tribe is going to become a force to be reckoned with.
The easy decision the team could have made would have been "JK is a good bloke, he has helped the tribe out and has 100K JAHM. It's not all in one account, but we'll overlook that in this case... Here is your JSNS JK." Much harder would have been risking upsetting a solid investor in the tribe by saying "no, rules are rules and we have to stick to the protocols despite the possible downside of disappointing a key stakeholder."
I congratulate @dmilliz, @donald.porter and @miyard, along with @crypticat, for making the tough decision.
---
Ok, enough waffling - get to the point.
I have powered up 2,500 JAHM today, for #JPUD in my main JAHM holding account @jk6276.jahm.
Before: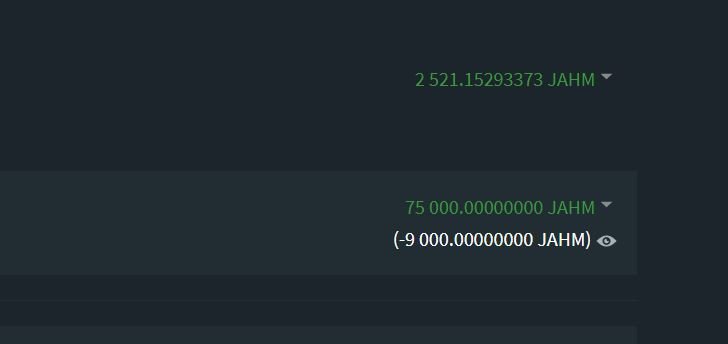 After: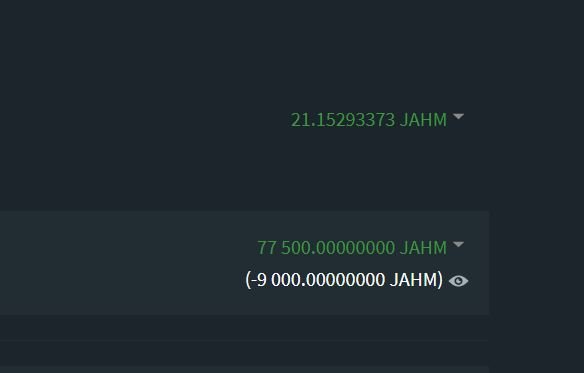 Can't wait to be able to announce I have consolidated my JAHM and hopefully been granted the privilege of a JSNS token.
One more thing...
From now on, all content and engagement from me will be from this, my primary account - @jk6276. All stake will be consolidated into @jk6276.jahm. I feel it will be best that I just run active posting and commenting from one account, across all of STEEM moving forward. I can assure you all here that the #JAHM or #reggaesteem tag will only ever be used appropriately by me.
Thanks for reading this indulgent waffle post,
Keep on JAHMing,
JK.
---
Posted via ReggaeSteem | Reggae Culture Rewarded