BOOM - 100K JAHM (and counting) in The Books
Well, it's official folks. I have staked my way to 100,000 JAHM and have officially earned myself a JAHM Stake-N-Stay at a list of select locations in Negril, Jamaica. The list of options are available for view at ReggaeSteem's official website. ReggaeSteem is the first to offer unique vacation packages with select discounts at available locations, making vacationing to Jamaica even more affordable for those looking to travel to the Caribbean region. It's a great way to start earning now and planning for a future vacation.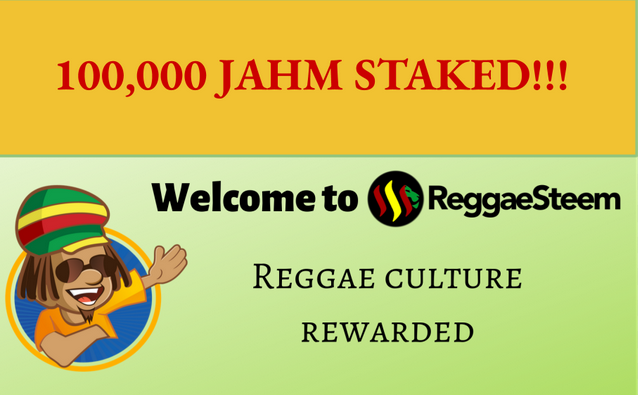 The unique thing about ReggaeSteem and the JAHM token, too, is that this is far from everything in which this unique blockchain-based project has to offer. The JSNS is just one of the many diverse options this project makes a reality. Many have already taken the plunge and began their journey toward staking 100k, and with Proof of Stake LIVE since January 3, it has only become easier to reach this coveted stake.
For me, however, ReggaeSteem and JAHM is much bigger. Although I have earned myself, if I wish to redeem, a FREE 3-night stay in Negril, Jamaica, I will probably build on the relationships I have established with ReggaeSteem. I have already been to Jamaica six times. I could use the JSNS if I wished, but this just means redemption the team has to offer. I am already planning a trip to Jamaica as it is, and I see no need of "using" a JSNS. I am stacking for much bigger reasons than to just redeem a stay in Jamaica once per year or every few years.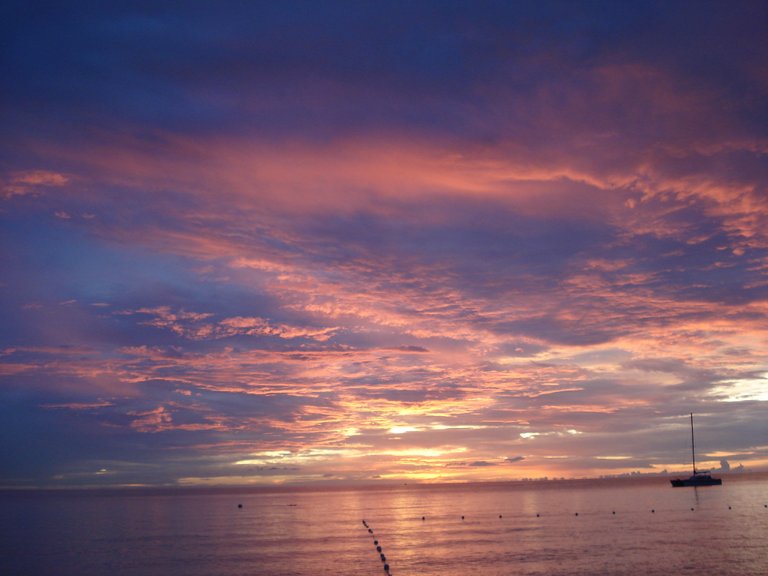 The Seven-Mile: Home of the World's Greatest Sunset
I have a vision beyond staking and staying. My vision is that ReggaeSteem, as a starting place, spans throughout Jamaica with National Radio Ads now live from the 10-31st of January, 2020, branching into the Caribbean region where artists turn to utilize this opportunity as a means to jump start their career in music.
Simply put,
ReggaeSteem is the first social media powered Blockchain platform worldwide dedicated to Reggae and Caribbean culture rewarded.
Notice that what I just mentioned isn't even necessarily geared toward the tourism aspect of this project, which I discussed in terms of the JAHM-Stake-N-Stay in the beginning of this post. The diversity and number of angles that ReggaeSteem is targeting in this space opens a number of doors that previously have only been cracked or have remained closed because others have failed to take advantage of the opportunity.
Disclosure: Please note that the information presented in this article should not be derived as financial advice. If you invest in JAHM, you may lose all your money and wind up never going to Jamaica. I am not recommending that you invest in JAHM. This is not financial advice, but rather, this is ReggaeSteem.
Welcome to ReggaeSteem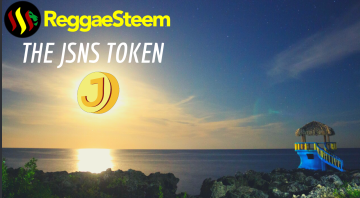 @reggaesteem's ultimate reward system. The JAHM Stake and Stay Token is explained in detail Keep Powering Up and you can JAHM your way to JAMROCK!
Come Join Us On ReggaeSteem Today!
|Web|Tribe|Telegram|Twitter|YouTube|Discord
---
Posted via ReggaeSteem | Reggae Culture Rewarded