ReggaeSteem's National Radio Ads Now LIVE on Zip 103 in Jamaica!!

There are a few tribes I am most heavily involved in, devoting much of my time to helping them grow. For one, I am the Voting Administrator for the Steem Power Investments Club, spinvest. In another frame of reference, I am an Ambassador for the ReggaeSteem Tribe. I may be biased, but these two tribes, along with a few others, are shaping this new wave we are seeing with the various tribal communities that have formed through the creation of smart contracts on the STEEM blockchain thanks to the advent of steem-engine.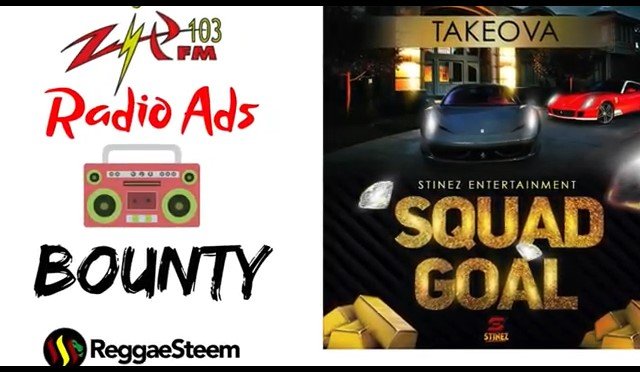 These two tribes in particular are constantly working to improve their projects, never settling for current rates or statistics, and working to advance their community as a whole both on and off the chain. There is a lot going on with both of these projects, and if you have any questions about either, feel free to reach out to me below and I will answer your questions or relay to an individual that can.
In this post, I will mainly be talking about the platform in which ReggaeSteem is currently building. I start with the following question:
How many STEEM tribes advertise on a National Radio platform?
As far as I am aware, ReggaeSteem is one of the few STEEM entities that advertise on such a large scale. Beginning yesterday until the 31st of this month, ReggaeSteem ads are LIVE on Zip 103 in Jamaica. We have 41, thirty (30) second slots available on virtually the number one ranked radio station in all of Jamaica. The population of the country is roughly 3 million and Zip 103 receives on average about a 98% coverage rating. Part of the reason ReggaeSteem wanted a National Ad Campaign was to get the word out and about to Jamaicans in and around the region. This is where the project is based, and what better way to outreach than to advertise on a nationwide platform like Zip 103, especially with the reputation they've built over the years.
Albeit this is only the beginning, it's a great start to the New Year and we're looking forward to what the entire year of 2020 has to offer. Also, be on the look out for the National Radio Ad Campaign Bounty to earn some FREE and EASY JAHM (more details on this coming, so stay tuned). There is a lot of other irie stuff going on surrounding ReggaeSteem and team/dev member @dmilliz does a great job of explaining in the video he posted earlier, seen below.
As ReggaeSteem continues to expand its user base and advance development, we shall continue to see more growth from a holistically sound approach. Since the radio ads launched yesterday, the team will be tracking numbers to see how well things are going. With JAHMfest set for sometime in June (confirmed dates coming soon), the timing of the ads are ideal for ReggaeSteem to hit upcoming goals on the timeline. We are already seeing some big time names like @jahwayne, @stinezent and @urchinsteve come on board. It's only a matter of time before we grow this thing even more and branch out from there. 2020 should be an exciting year, and it's only just getting started.
For those of you that are already here and JAHMin, keep up the great work. We owe a BIG time thanks to the entire community for continual efforts toward helping ReggaeSteem reach new heights. It wouldn't be possible without each and everyone who be JAHMin'!
Welcome to ReggaeSteem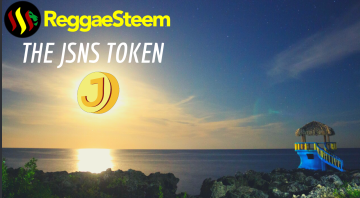 @reggaesteem's ultimate reward system. The JAHM Stake and Stay Token is explained in detail Keep Powering Up and you can JAHM your way to JAMROCK!
Come Join Us On ReggaeSteem Today!
|Web|Tribe|Telegram|Twitter|YouTube|Discord
---
Posted via ReggaeSteem | Reggae Culture Rewarded
---
---