Much of my time on the STEEM blockchain is devoted to helping the tribes I am a part of grow. With that said, I have found ways to maximize growth potential through harnessing specific tactics to increase returns while also focusing on improving quality posted to the feed.
Firstly, let me start by saying this before I delve deeper into this post -
The information which I am about to share with you, even I have fallen victim to. Let us all use this as a tool to help improve the ecosystem and content pumping on the feed.
For those that are ReggaeSteemians, this post will serve as a guidebook per se on how to properly ReggaeSteem. Before I begin, let me begin by saying there has always been an intense focus on the quality of content posted to ReggaeSteem.io; however, we shall continue to strive toward achieving even higher quality than we are already seeing. There are specific guidelines that we should follow more stringently to ensure people are aware that we mean business here on ReggaeSteem and that "quality" upvotes are attributable to the content directly.


Reggae Culture Rewarded
You can see that a lot happens in order to keep this place healthy and thriving. Minimal spam and tag abuse is found on the feed because ReggaeSteem is primed on reaching and attaining continuous quality improvement measures. For one, always voting a high percentage on each and every post should be avoided. This is not the best thing for the tribe as a whole. Surely, voting a max 100% JAHM vote on every post will maximize your returns in curation, but simply voting to vote is not the healthiest approach toward continuous quality improvement of ReggaeSteem's ongoing development.
We must take a step back, expand our viewing lens, and focus on healthier growth tactics as a community rather than simply growing just to grow. How are we growing, and most importantly - WHY are we growing? When people see how we are growing (organically) and WHY we are growing (to change the scope away from a narrowed tunnel vision), then more people will come on board with less effort being exerted. There must be a premise behind the community at large, where the emphasis turns from maximization of "profit" to utilization of "stake" toward the most healthy and sustainable growth possible, being primed specifically on valuing quality.
This goes beyond simply posting, as there are various ways to earn and spread the word about #JAHM and ReggaeSteem. One of the best ways to earn JAHM is by engaging on other members' posts through meaningful comments. Notice the word meaningful in italics (I have to say that was pretty irie what I did there).
That's because comments that don't provide valuable insight, constructive criticism, some personal revelation, or anything beyond just a few words or a sentence, are not adding value to the system. There are plenty of users that are heavy curators, making their way back to posts simply to upvote comments - me being one of them. If I personally see a valuable comment, then I will upvote this comment in accordance with the value in which it adds to the user that posted the article, the post in general, and the entire ecosystem at large.


ReggaeSteem - We JAHMin'
There are various ways to earn, but probably even more important now is expanding the knowledge beyond the STEEM user base. This is how real value will be created as more people from outside STEEM come on board. This will take time. It is inevitable that this is the case. We understand that, or at least - we have to understand this.
I can do a better job of this, surely. There are several social media networks I am a part of, and others I am not. I can start by shilling where I am already active and then begin to shill elsewhere as time permits. I have already seen one user @jadnven begin to share posts via Twitter. This is the kind of thing I am talking about. There are obviously other important avenues to seek, however, social media platforms are a good start. Do your part to help bring more attention to ReggaeSteem and JAHM by sharing, shilling, writing, or speaking about what is taking place. If you don't speak; people can't listen.
There will be more to this - A Guidebook to ReggaeSteeming - coming soon!
Welcome to ReggaeSteem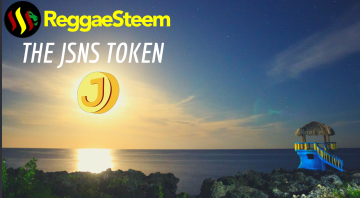 @reggaesteem's ultimate reward system. The JAHM Stake and Stay Token is explained in detail Keep Powering Up and you can JAHM your way to JAMROCK!
Come Join Us On ReggaeSteem Today!
|Web|Tribe|Telegram|Twitter|YouTube|Discord
---
Posted via ReggaeSteem | Reggae Culture Rewarded