Greetings HIVERS,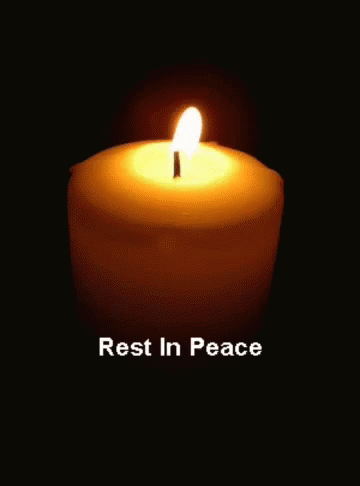 Today I watched a surreal online ceremony as my grandmother, the family matriarch, was laid to rest. It was a brief burial, attended (in person) by only a few, as presently large gatherings are prohibited because of COVID-19 🇯🇲 . Thanks to technology, family and friends were able to view the ceremony online. It was interesting that there were more people viewing online than there were people at the actual location.
A Life Well Lived 🎉
My grandmother was 94 years old when she passed away. She was from a time when families were large so she had 11 children, 36 grandchildren and 39 great grandchildren. You would think that her hands were full but even though she had so many children of her own, she still found it in her heart to help to take care of children from other families. I recall the numerous family gatherings at my grandparent's house from my childhood to my early university years. My cousins and I took turns spending time with them on holidays and sometimes on weekends. We can recall the times we listened to her telling stories of the things we did when we were younger. She was a good story teller.
What has Changed?
Today most families tend to have two children and more people have access to quality education. I can't imagine taking care of 11 children today.I feel there was a stronger sense of community in the countryside. People looked out for each other and the community helped to raise children. I think that somehow our society has lost some of its sense of community while chasing a better life. Or maybe that's just the country boy in me talking.
Online Memorials and Funerals
Another thing that is on the increase in these times is online memorial/funerals events. This is because there are still travel restrictions in many countries and governments are concerned about managing the risks associated with COVID-19. Since social distancing is now a buzz word, holding online gatherings is the new normal. I recently attended two such events where more than 100 participants joined online.
Hope for the Future
I pray that news of the availability of vaccines is an indicator of a light at the end of the tunnel. I'm looking forward to reuniting with my extended family and visiting the grave of my grandparents at their home. Until then, I have committed to organizing a few virtual linkups with my cousins and other family members on the weekend. We hope to chat and reminisce about the wonderful memories at grandmas on holidays and weekends.
Rest In Peace Grandma.


Stay connected, stay blessed.